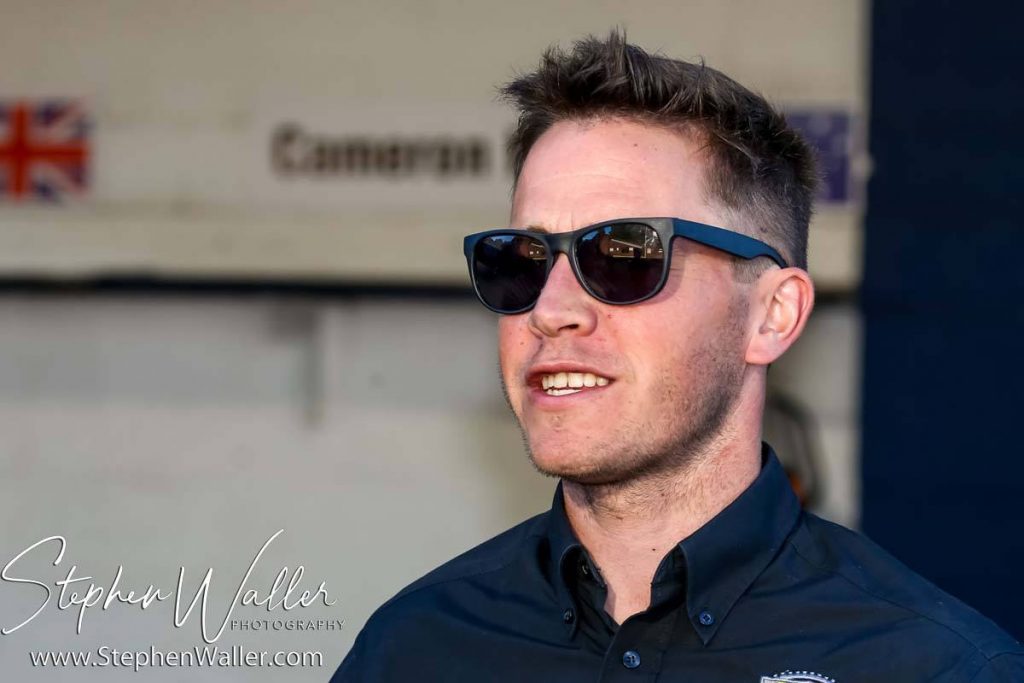 By Henry Chard
'Tru Plant' Witches Team Manager Ritchie Hawkins was delighted with his side's determined attitude after they recorded a 49-41 win at Redcar on Thursday in the Championship.
There was nothing to separate the sides in the first half of the meeting but the Witches came on strong in the second half of the meeting to take their first away win of the season and four Championship points.
Hawkins says that everyone contributed to the victory and it was the kind of attitude he wants his side to display for the rest of the season.
"It was a very determined performance from the team to win tonight," said Hawkins. "It was a good all-round performance and everyone contributed. It was really pleasing and that is the sort of side I want to see. When they ride like that, it makes it so much easier.
"We need to keep that attitude for the rest of the season not just one meeting. We will need to win away from home again this year and we need to carry on from here. It was a really tough meeting and we had a few things go against us so to get the four-point win was much deserved."
Mark Riss starred once again scoring 9+2 from four rides and the boss is pleased with how he is settling in at the club.
"Mark has done really well, he was brilliant tonight. He set an example tonight, his body language was determined and you could see how much he wanted to win races. He gets on well with everybody and his bike broke down before the start of the meeting and he had to use his second bike but that didn't faze him. If he carries on this way he will be a brilliant addition to the team."
The former skipper says his team deserved the full four-point victory after overcoming everything thrown at them.
"I think we deserved the four-point win. Heat 15 topped off the evening and it is always hard when the home team uses the tactical substitute against you. When they are replacing number seven with number one; to get a four-point win after that was very pleasing."
There were plenty of travelling Witches fans at the Media Prima Arena and Hawkins praised their continued support.
"We get fans travelling everywhere and it is nice to see a few after meetings and have a chat. It is nice to send them back happy on a long journey. Everywhere is a long way from Ipswich and to put a performance in like that is what they deserve after travelling all that way."
The scores
Redcar 41: Thomas Jorgensen 11, Ben Barker © 9+1, Tobias Busch 7, Jordan Stewart 6, Jonas B Andersen 4+1, Dimitri Berge 4, Mikkel B Andersen 0.
Ipswich 49: Ty Proctor (g) 10+1, Mark Riss 9+2, Rory Schlein © 9+2, Nico Covatti 9+1, Cameron Heeps 8+1, Coty Garcia 3+1, David Wallinger 1+1.
Championship table
| | | |
| --- | --- | --- |
| Team | Meetings | Points |
| 1 Peterborough | 13 | 32 |
| 2 Lakeside | 12 | 29 |
| 3 Glasgow | 11 | 20 |
| 4 Berwick | 12 | 19 |
| 5 Ipswich | 10 | 18 |
| 6 Workington | 9 | 17 |
| 7 Scunthorpe | 12 | 16 |
| 8 Newcastle | 10 | 14 |
| 9 Edinburgh | 9 | 14 |
| 10 Sheffield | 12 | 13 |
| 11 Redcar | 14 | 10 |
Rider of the Night
There were plenty of key contributions on the night but Riss continued his excellent start to his Witches career scoring 9+2 from four rides and the pairing with Covatti proved to be fruitful on the night.
Next meeting
The Witches are next in action at Foxhall against Lakeside on Thursday 2nd August in the Championship.