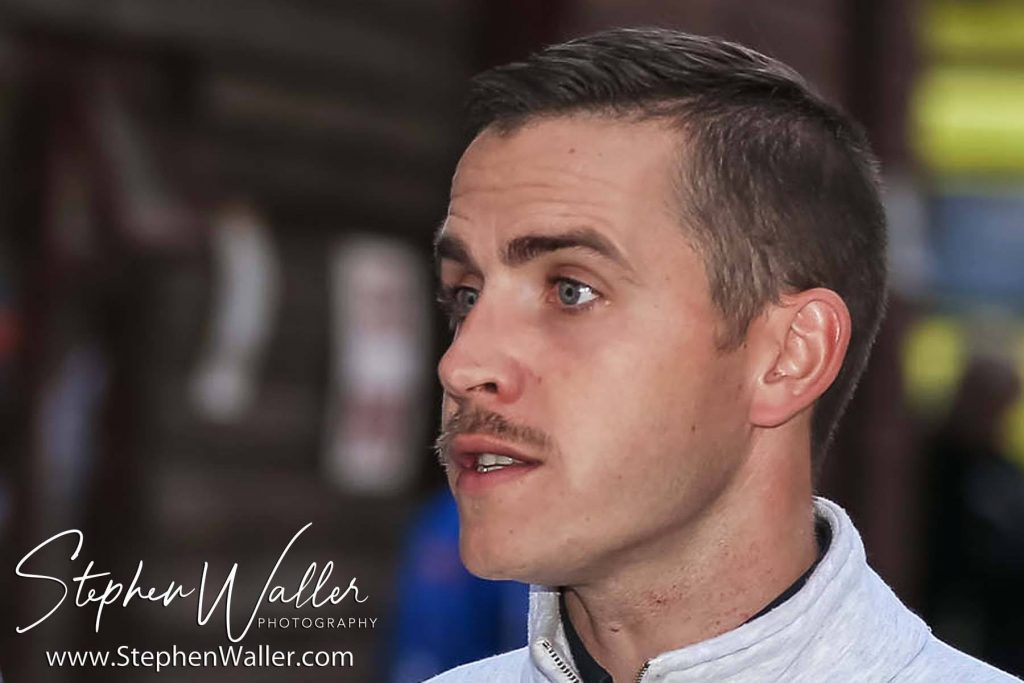 By Henry Chard
'Tru Plant' Witches Team Manager Ritchie Hawkins was left feeling deflated after his side lost 47-42 at Glasgow in the Championship on Tuesday.
The Witches needed a win to keep their play-off hopes alive and it looked like they were heading for just that as they controlled proceedings and led for the majority of the meeting. However, the Witches lost Cameron Heeps to injury after heat 11 and then Scott Nicholls in heat 13 as the hosts then hit consecutive 5-1's in heats 13 and 14 to lead for the first time on the night.
Nico Covatti salvaged a point for the away side in the final heat with a second place but Hawkins says the meeting summed up a season of bad luck with injuries.
"It summed up our season really," said Hawkins. "Everything was going good and everything was working and then we get two injuries and it kicked us when we were going well. That is the tale of our season really."
Despite the disappointment of defeat the boss praised his side's performance and says he was proud of the display.
"It was only a 5-1 in heat 13 due to Scotty's crash and he hit a hole in the first bend and there was nothing he could do. The meeting went there but I am super proud of the boys. It was a brilliant effort, they did everything we wanted from an Ipswich team. I am really happy with tonight and I can't criticise them at all. We were unlucky with the crashes as Cam crashed in his last ride and he was one of our best riders as well."
There were several falls throughout the night and the former skipper says it was down to the importance of the occasion whilst he gave updates on Heeps and Nicholls.
"Scott has gone for an x-ray on his ankle and Cam has hurt his knee and we will see how Cam is in the morning. The track was a lot better than it is sometimes there. It was pretty good but when it is such an important meeting, everyone is on the limit and that resulted in a few crashes and there were a few nerves in such a big meeting. There were a few holes here and there as well."
Hawkins was once again impressed by reserve Drew Kemp after he scored nine points from reserve in just his fifth Championship meeting at 16 years of age.
"Drew was superb and it was another mature performance from him and he deserved every point he got. He was very impressive again and he has been the bright spot of this season."
The boss admits their play-off hopes are now all but over with several results needing to go in their favour in the final few meetings at the top of the table.
"We got a point but it is not enough. There would have to be a disaster for Edinburgh to let us back in and it is what it is now. "
The scores
Glasgow 47: Craig Cook 15 (Maximum), Chris Harris © 11+1, Claus Vissing 8, Paul Starke 5+2, Jack Thomas 5, James Sarjeant 2, Gino Manzares (g) 1.
Ipswich 42: Nico Covatti 11, Scott Nicholls (g) 10, Drew Kemp 9, Cameron Heeps © 7+3, Coty Garcia 3+1, Mark Riss 2+1.
Championship table
| | | |
| --- | --- | --- |
| Team | Meetings | Points |
| 1 Peterborough | 17 | 38 |
| 2 Glasgow | 17 | 33 |
| 3 Edinburgh | 17 | 32 |
| 4 Lakeside | 15 | 32 |
| 5 Ipswich | 18 | 31 |
| 6 Berwick | 17 | 30 |
| 7 Workington | 15 | 30 |
| 8 Newcastle | 16 | 24 |
| 9 Scunthorpe | 19 | 24 |
| 10 Redcar | 18 | 20 |
| 11 Sheffield | 19 | 16 |
Rider of the Night
It was another superb night for young Kemp at reserve who produced once again in a big meeting in what was just his fifth meeting at this level. He scored nine and recorded two race wins.
Next meeting
The Witches are next in action at Foxhall against Berwick on Thursday 6th September in a Championship clash. Kids go free to this meeting.