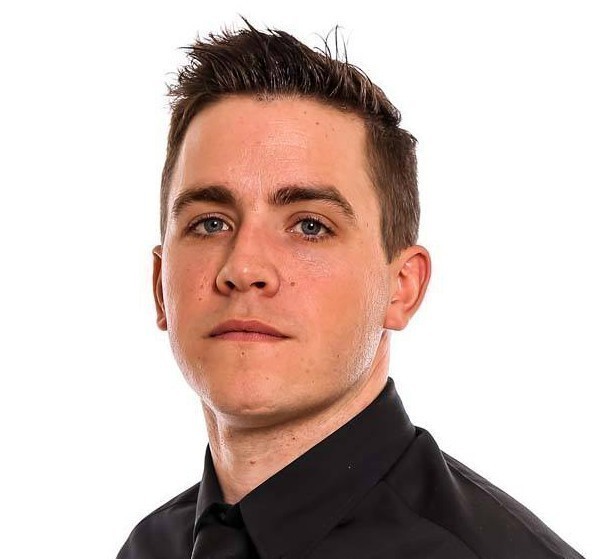 'Tru7.com' Witches Team Manager Ritchie Hawkins says his side are still in with a chance of making the final after a 51-39 defeat to Sheffield in the first leg of the Knockout Cup semi-final.
The Suffolk side lost Kyle Newman to injury after two rides and guest Ben Barker fell heavily in the final heat but Hawkins believes his patched up side have kept themselves in the hunt to make the final.
"We have got our three heat leaders to thank for keeping us in it and the reserves picked up some useful points," said Hawkins. "We go into Friday night battered and bruised but in with a chance thanks to our fighting spirit and determination. We will keep on fighting, we have done it since March and we will carry on again tomorrow night."
The boss praised the efforts of his depleted side and says the night summed up his team's bad luck with injuries this campaign.
"Heat 15 was a big blow, we were on a heat advantage and Ben had a massive crash. It was not nice to see and Ben was absolutely flying. Kyle crashed out in his second ride and it is the story of our season really. It was really tough to lose Kyle when you are already running r/r and it made it a massive task. Everyone put in a commendable effort to keep it to 12 points and give ourselves a shout tomorrow."
The boss admitted he did not see Newman's crash but says it is unlikely that he will take his place in the team on Friday while Barker has gone to hospital after a bad fall in the final heat.
"I was fixing Nathan's (Greaves) bike so did not see Kyle's crash but he has hurt his shoulder and it is very unlikely that he will be racing on Friday. He and Cam (Heeps) were on a 5-1 at the time so that was a blow too.
"Ben cut back and was trying to make the big straight but hit the curb with his front wheel and it was a horrendous crash, it was horrible to see. He was in a bad way and he has gone for a full body check-up and we hope for the best."
Kids go free to the second leg at Foxhall on Friday 13th October.
Words: Henry Chard
Sheffield 'Window Centre' Tigers 51
Scott Nicholls (g) 10+1
Todd Kurtz 7+2
Lasse Bjerre 15+1
Josh Bates 7
Jan Graversen 10+3
Georgie Wood 2+1
Ipswich 'Tru7.com' Witches 39
Danny King (c) 13+1
Cameron Heeps 8+1
Kyle Newman 0 (Withdrawn)
Ben Barker (g) 11
Nathan Greaves 4
Connor Mountain 3+1
Knockout Cup semi-final
Ipswich (39) vs (51) Sheffield
Peterborough v Glasgow/Newcastle
Next Meeting: KOC SF 13th Oct vs Sheffield (home)