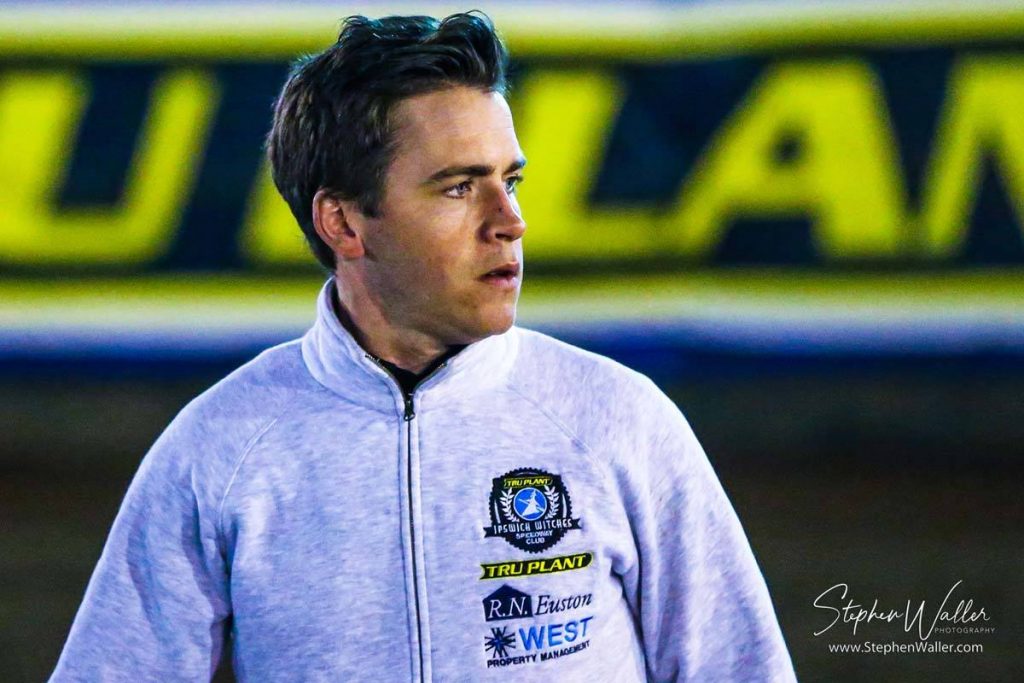 By Henry Chard
'Tru Plant' Witches team manager Ritchie Hawkins says he, Chris Louis and Buster Chapman are working hard to ensure they get everything right on and off the track at the club.
With the Suffolk club under new ownership and having moved up to the top division of British speedway, Hawkins says that he understands the concerns from supporters but says the move is exciting for everyone involved.
"There have been some big decisions for the club this winter with Buster (Chapman) now being involved and moving up to the Premiership," said Hawkins. "Ipswich is a club that should be racing in the top flight of British speedway. Over the last few years the club has been built up really well, we have great sponsors at the club and a very solid fan base that deserve to watch top flight speedway.
"In that respect it is exciting for everyone to be back in the Premiership. I understand everyone's trepidation with having a new owner involved and moving up a division. In the current climate the sport is in with a lot of clubs struggling, I can understand everyone's worries."
The boss says he will continue to do his best for the club in his role as team manager but admits that with a new owner, relationships and plans take time to develop.
"With a new owner, anything can change but I am carrying on to try and do my job professionally and do the best for Ipswich speedway. I love the club and I trust Chris and I can see how hard he is working. I have a good relationship with Chris, with Buster coming in the relationship needs to be figured out and how everything is going to work.
"It is not all immediately going to carry on as it was, that is impossible. You have to spend a bit of time working everything out but I can see how hard Chris is working and his heart is in the club having been here so long. We are working very hard to get everything right."
The Witches are yet to officially announce any signings for 2019 but Hawkins has confirmed that some riders are already in place and that all will be revealed once the team is complete.
"Over the last few years we have been in the same league, you know where you are at, what you can afford and what you are looking for. We have always got things done very quickly. It is taking a bit longer than normal and I can see why fans are slightly concerned in that respect. Things are being worked on but with the points limit we need to get all seven riders signed really so that everyone fits before we start announcing things. There are some guys already in place and I am pleased with the ones we have got at the moment."
The former skipper says that the team will be aiming as high as ever despite the step up in standard.
"It's hard to say who will be favourites until all of the teams are announced but Chris wants to win and wants to succeed. The enjoyment from my part of the job is winning speedway meetings and the plan is to be successful and that is what we are working on."
Information on 2019 season tickets will be released in the coming weeks on our website and social media channels.