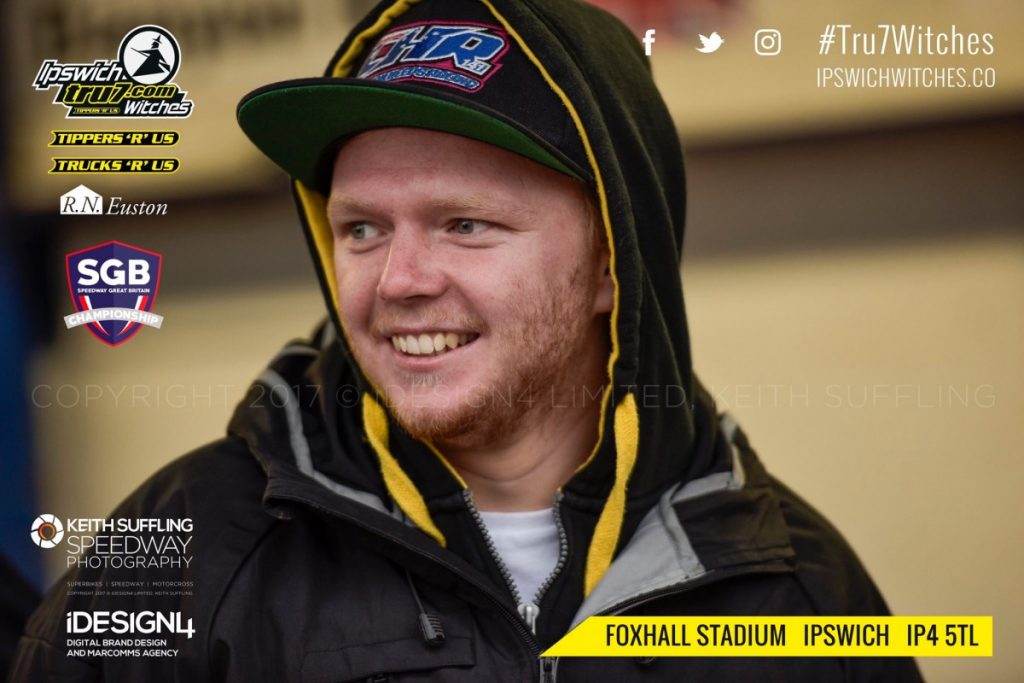 'Tru7.com' Witches asset Cameron Heeps has completed a move to Premiership side Somerset Rebels replacing Jan Graversen.
It's a first season in the Premiership for the Rebels and after a tough start the management have made three changes in all with Lewis Kerr and Richard Lawson also coming in to replace Rohan Tungate and Paul Starke.
The Australian has been in superb form for the Witches in 2017 and has been waiting for Premiership spot to take him to the next level, Heeps explains how the move came about.
"I was playing golf on Tuesday as usual and Garry May rang me and asked me if I wanted a spot," said Heeps. "A few days before that I had been talking with Ritchie (Hawkins) and I was eager for a team spot in the Premiership. I had been sending a few messages about but apparently my message didn't reach Somerset! When Garry rang me I asked 'did you not get my message then?' He said no! He said they were making a few team changes and would I be interested and it went from there."
The 21-year-old says The Oak Tree Arena is a track he has enjoyed going to but is a hard one to master.
"I'm looking forward to it and I have started off quite well this season. I'm working hard and it is what I need to keep me going and take me to the next level and to be riding all the time. I always love going there, it's just a hard track to be very good at. Everyone will tell you that, the home boys tend to get dialled in every year and it's hard to be fast. Hopefully this year I can be one of them and be one of the ones who is hard to beat around there."
Heeps says he is working harder than ever and needed a year away at Rye House in 2016.
"Hard work has been the key this year, I've never worked as hard in my life. Last year was good for me to have a year away and it was a kick up the backside for me. I am working hard and everything is gelling together and I'm trying to keep the ball rolling."
The Witches asset says he has not discussed targets with the Rebels yet but believes the team changes will make them a different proposition in the Premiership.
"I haven't had much of a chat with people down at Somerset yet as they were just keen to get me signed and get everything sorted. I think they don't want to look silly this season and with the team changes they are trying to make I think we can do some damage at home and get some points away and have a good year. I think it is take it as it comes with them but I will have a chat with them and see what the targets are."
Ipswich are back in action on Wednesday night at Foxhall when they take on Sheffield in the Championship and the Witches number two believes the side can have a successful season despite their injuries.
"Thursday will be a tough one, Sheffield are a sturdy side and we saw that last time they came here. We've had nothing but a nightmare with injuries but Chris (Louis) and Ritchie have done well to replace the likes of Nico (Covatti) and Danyon (Hume) with the riders they have. We are on par again now and there is still a long way to go and if we all click together we can do some damage to even the tough sides."
Words: Henry Chard
Heeps Factfile
Date of Birth: 27 October 1995, Perth, West Australia
British career
2011 Midenhall
2012 Ipswich, Mildenhall
2013-15 Ipswich
2016 Rye House
2017 Ipswich, Somerset
Honours:
Western Australia Under 16 Champion: 2006, 2007, 2008, 2009, 2010
Western Australia Under 19 Champion: 2012, 2014
2017 Witches form
Meetings: 10
Rides: 45
1st: 13
2nd: 14
3rd: 10
4th: 8
Points: 77
BP: 11