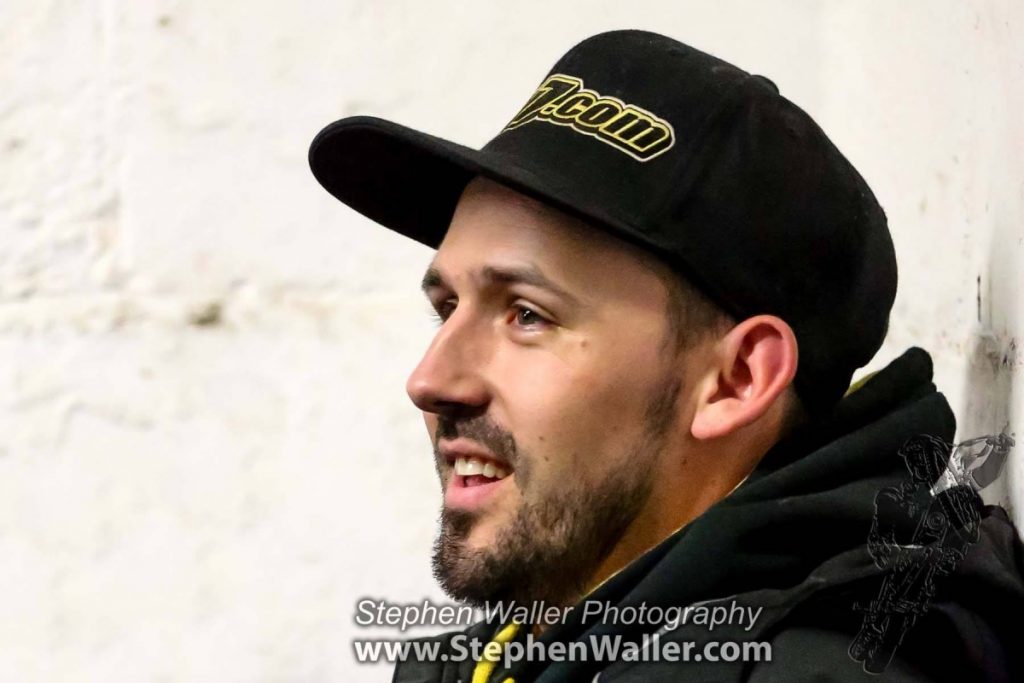 The end of the season has been a tough pill to swallow really. We had a great season and got over hurdles all year with all the injuries we suffered. We maintained our form throughout it all and got to two cup finals. To win nothing is a real kick in the teeth. It is hard to take and it is probably the best team I have ridden in to not win anything.
It was a tough year but we were lucky that we all ride for a great club and have a great manager, a good boss and a great team spirit that carried us through. You speak to any Peterborough fan or rider and they don't feel they won the Knockout Cup, the feeling is that we threw it away and maybe that is the case. That is sport and that's how it goes sometimes and you have to take it.
I think I have been in the game long enough to know how it works but I know a lot of lads will have the feeling of 'what do we have to do to win a trophy?' That's sport and that's the way it goes. I have ridden really well in some races and come last and then not rode well and won a race. It is one of those things and it is hard to take but you move on and learn from it.
I think I was the only one not to get injured until the final meeting! You couldn't make it up and it has been the story of our season, someone wasn't looking down on us in a nice way this year! I've got a suspected fractured left wrist but I am waiting to hear from the specialist still though. There is obviously a lot of ligament damage to the wrist.
Personally this year wasn't as good as the year before but that was going to be hard to top after winning the British Championship and getting a silver medal for Team GB. A lot happened last year and I knew it would be tough to top. All in all it was a good year and the form was there most of the time. I had a bad start to the season as I had a few issues behind the scenes but once that was sorted I was back on form and everything was going good until I had a little bike issue towards the end of the year as we got to the Play-Off semi-finals. I brought my Polish engines back over and we were away again so I felt I was riding good but was let down at times by other things.
I know how to deal with the pressure and I try to keep things very basic. Everything is the same and it does not matter what meeting it is or who you are riding against, I treat it the same. I go out and give 100% and that is all I can do and that has worked so far for me in my career and that is how I go into every meeting.
Injuries are part of motorsport. The bikes are not easy to ride don't get me wrong, they're a lot harder to ride than ten years ago. However, that is how the sport has evolved and the bikes have evolved and we are aware of how they are and how they react. Sometimes they do get away from you and silly things can happen. My crash was an example of this. Nathan (Greaves) got out of shape and couldn't avoid me, he clipped me and that was it. That is the way it goes. The bikes could go back to how they were but they won't because it would cost too much money so I don't know what the answer is to that one.
I enjoyed my time with Leicester but it was also frustrating. It has been hard going to meetings with no team and you have pretty much lost before you get there, that is not much fun. To be fair, later in the year after they made the team changes it was a lot more enjoyable because we were going away with no pressure on us as we were at the bottom and picking up results, which was really fun. We were going to places that you wouldn't expect us to get anything from and getting results and wins, the win at Belle Vue was fantastic and who would have thought that would happen. In the end it was great fun and you have to give credit to the Bates family for what they have done, they came in late with little to choose from for the team and stuck with it and didn't give up.
Ahead of the AGM I like the idea of a fixed race night and that would stop the hindrance of doubling up as there would be no clashes, so I would like to see that come in. I want to ride my bike as much as I can and I absolutely hate missing meetings for clubs I have signed for. I'd also like more teams back in the Championship, it became very northern last year and with the two home and two away meetings the travelling became a killer despite it being nice to have the meetings. I'd like more teams and one at home and one way would be sufficient.
This time of the year is stressful to be honest as we don't know what is happening in speedway and are in limbo. I am waiting for the AGM and I will be talking to people to try and find out what is going on and get an idea of where it is going. Once the AGM is out the way it is time to negotiate and get the contracts sorted. I would love to get that done before Christmas again as it always makes it more enjoyable knowing I have got two teams that I have signed for. Last year was stressful as I got to February having signed with Coventry and then we got a phone call to tell us they were not running, that was not fun. I want to get all that sorted  but other than that I have DIY to sort out at home and the missus has told me I've got some decorating to do and after Christmas we will be building bikes and raring to go!
I have loved this year at Ipswich and we have had the best bunch of lads ever, not just riders but mechanics as well and Chris (Louis) and Ritchie (Hawkins). Everyone has mucked in, there has been no hassle in the team either. Sometimes you get a few riders who get under each other's skin but there has been none of that this year. Everyone has knuckled down and got on and it has been really fun. Because of that people want to ride well and want to win and the way Chris runs the club is very fair. Chris makes you want to ride for him, you get no hassle from Ipswich speedway.
I would like to thank all my sponsors for supporting me again this year and I know I say it every year but without them, none of it would be able to happen. We rely on them majorly and I hope they have had an enjoyable year. I would also like to thank the fans who have been absolutely fantastic this year. I know we have been winning and that is always good but this year has been unreal, even on the road the support has been fantastic, so they deserve a big thank you. I would like to thank my family and Clara for sticking by me. As we have said before, speedway is not a normal lifestyle and not the easiest as you take a lot of it home with you and they take the brunt of it! I would like to thank my mechanics Dave Brabbin and Richard Maull, without them I would not be able to do it. I'd like to thank Ipswich speedway as well, it has been another enjoyable year and it feels like home to me and I want success for the club. That is why this year has been a bit of downer at the end as we have not won anything after being so close but I know how badly Ipswich speedway wants and deserves success and that is what I want to bring to the club.
Have a great Christmas,
Danny