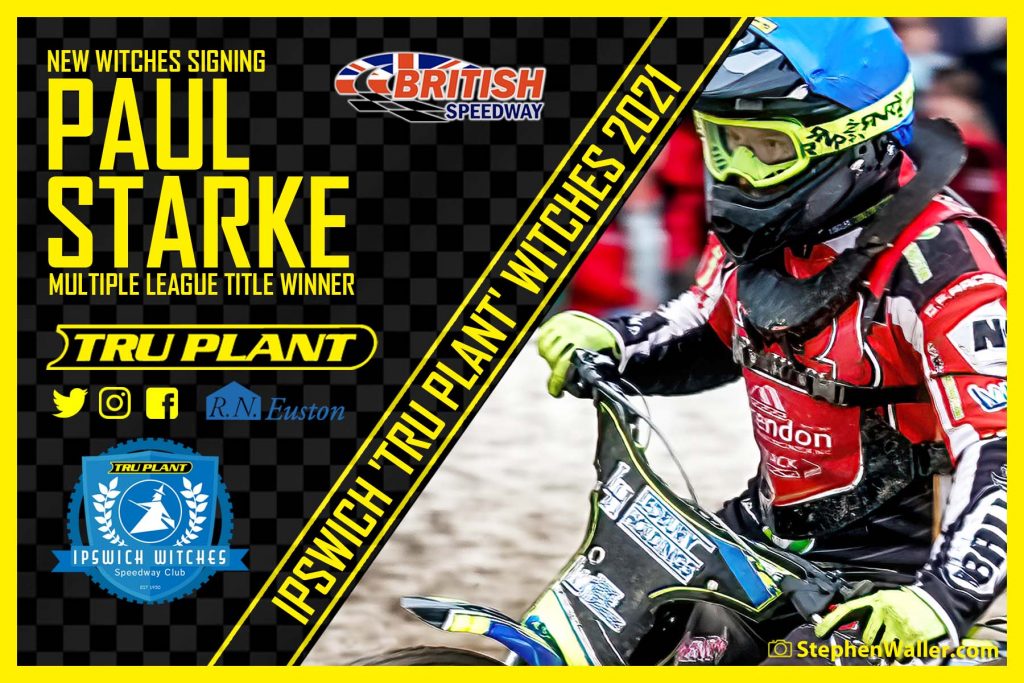 By Henry Chard
The Ipswich 'Tru Plant' Witches have signed multiple title winner Paul Starke who replaces Jordan Stewart in the line-up.
It has been a difficult last seven days at Foxhall after the club suffered their first two defeats of the season in the Premiership and lost three riders to bad injuries.
Starke replaces winter signing Stewart, who crashed last Wednesday whilst riding for Championship club Redcar at Birmingham. The Australian suffered a broken collarbone, dislocated shoulder and broken ribs in the crash and underwent successful surgery last week to have a screw inserted in his shoulder. The Australian is likely to miss six weeks of action.
Craig Cook also replaces Ipswich asset Cameron Heeps in the side after he crashed in heat 15 of last week's defeat at Foxhall and suffered a shoulder separation which is likely to keep him on the treatment table for at least three weeks.
Promoter Chris Louis explained why the club have made the move for Starke with Stewart likely to be out for a long period of time.
"Although he is not that old, he has got a lot of experience," said Louis. "He's a settled lad and he's a guy that everyone gets on with and I know he will settle straight into the team. To lose both Jordan and Cam is extremely tough but we couldn't wait to see how long these injuries will take because they are a little bit unknown.
"Jordan's in particular looks like it will be the longest, a dislocation that is out for two days prior to the operation. I know from vast experience of my own injuries and watching other people recover from dislocated shoulders, it will be a long haul."
The new signings will make their debuts in Thursday's clash against Peterborough at Foxhall and Louis also provided an update on the injured Jason Crump who keeps his place in team despite having recently broken eight ribs in a crash at Wolverhampton last week.
"The team has been redeclared with Thursday in mind. Jason remains in the team, I spoke to him at length, he's not a youngster and has had a tough start to his comeback. He has been on the deck three times in his first few meetings and the last one was particularly hard.
"Eight broken ribs are hard for anyone to come back quickly from at any age let alone at the age of 45 but he immediately convinced me that 100% he will back on the bike and ready to go as soon as possible. That very quickly made my mind up with what direction we needed to go in."
We wish Jordan all the best in his recovery and look forward to seeing him back on track again in the near future.
For more reaction on the signing of Cook, click here.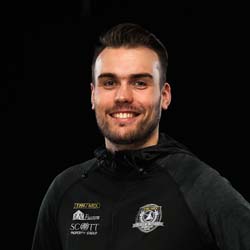 Digital Media Manager at Ipswich Speedway