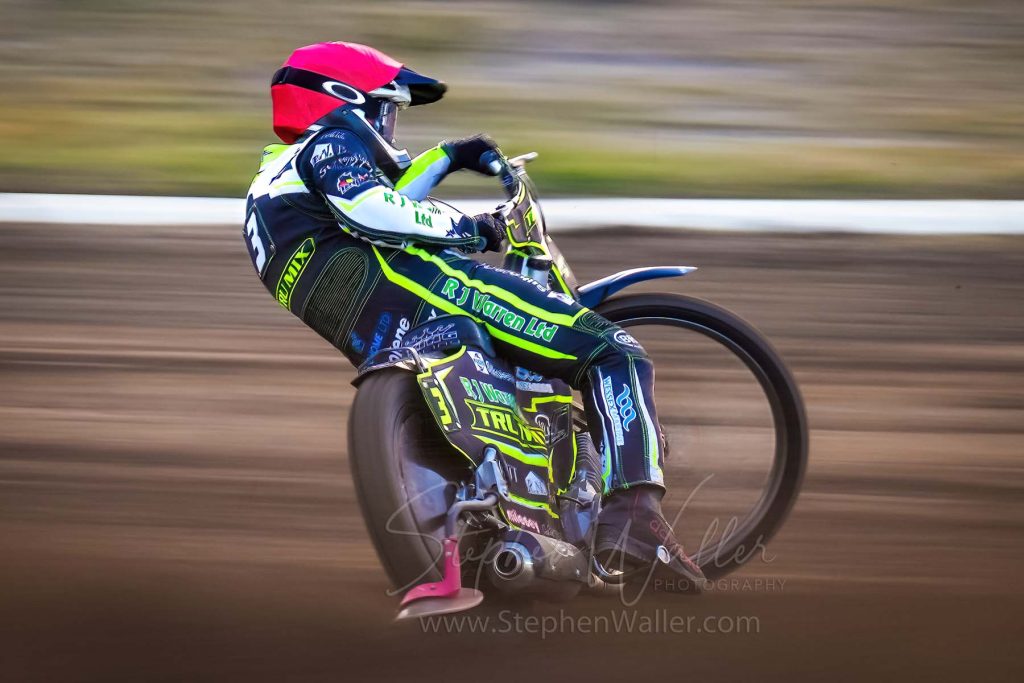 By Mike Bacon
Ipswich 'Tru Mix' Witches captain Danny King has said Foxhall fans can be the 'extra man' in the Knockout Cup final second leg against Sheffield Tigers on Thursday night, 7.30pm start.
The Witches trail the South Yorkshire side 42-48 after Monday night's first leg at Owlerton, King leading the way in the Ipswich score charts with 10 points. The meeting is finely balanced.
There is still much to do for the home side to pick up a major team trophy for the first time in 25 years. However, the cup is up for winning and King says the fans can play a big part in helping the team achieve it.
"Our fans have been superb all season. They always are," King said. "And they can play a huge part on Thursday.
"They have supported us in numbers this summer, even though things haven't always gone the team's way.
"But the riders notice the cheers and support. Some of the noise we have had at Foxhall this season has been fantastic. I hope they come out in their numbers again and be our extra man.
"As a team we want to win the cup as much for them as for ourselves."
The Witches head into the meeting trying to overturn a six-point deficit against a Sheffield side who, like the Witches, have reached the end-of-season play-offs in the Sports Insure Premiership which begin next week.
Skipper King knows there is still much to do for cup victory, though.
"We must be confident, but we also know it is not going to be easy," he said.
"There are 15 races, things may swing one way, then the next. But we are riding well, and we must keep focused on the job in hand."
The Witches have beaten the Tigers twice already at Foxhall this season, once by four points, once by 12.
Sheffield include Grand Prix star Max Fricke as a guest for the injured Tai Woffinden and former world champion Chris Holder in their side. Their battles with the Witches top men, Emil Sayfutdinov and Jason Doyle are sure to be special.
Witches promoter Chris Louis said: "It's still so tight, but I have total belief in the team. They were superb at Sheffield on Monday.
"We've been through a lot this year as a group, but we have always stuck together. Now, here we are, in a cup final and a play-off semi-final against Belle Vue next Thursday. This is what we wanted to be part of come the season's end, now we must grab our opportunities."
IPSWICH WITCHES v SHEFFIELD TIGERS, Knockout Cup final second leg, Foxhall Stadium, 7.30pm, Thursday, September 14.