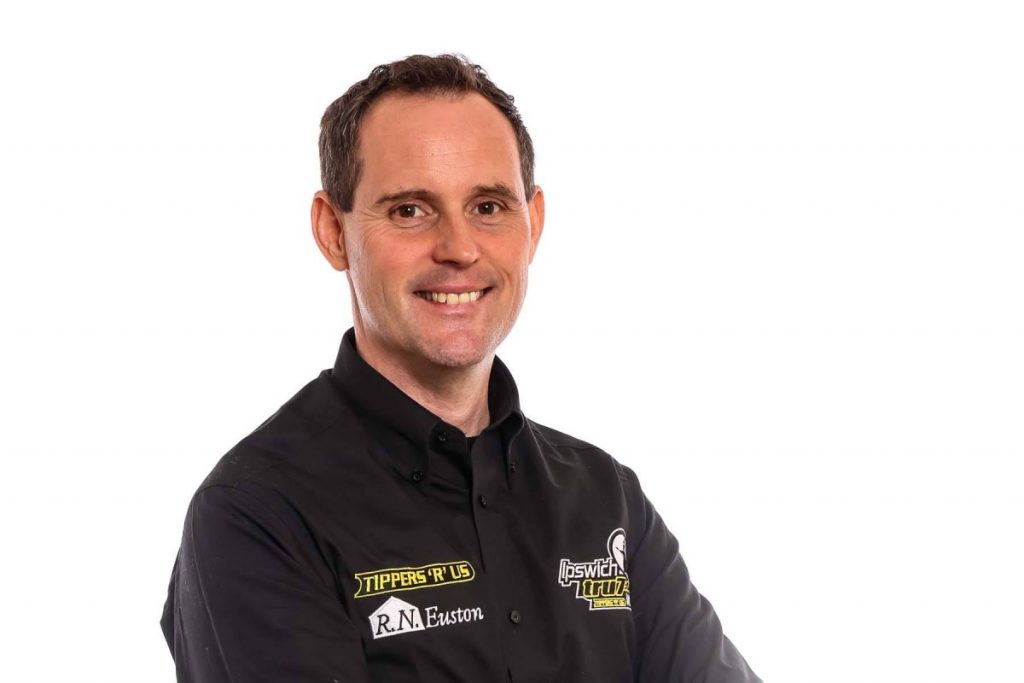 'Tru7.com' Witches Promoter Chris Louis says the sport has been simplified for 2018 after listening to what the fans want.
Club bosses held the annual AGM in Tenerife over the weekend as it was confirmed that the Witches would compete in the SGB Championship once again with Lakeside Hammers joining the division. Set nights have been introduced in the Premiership on Mondays and Wednesdays.
The team building points limit has been increased to 42.5 with the starting rules set to be simplified as the tactical double points rule is scrapped with a tactical substitution coming in to replace it.
Louis was in positive mood following the AGM and says it has been a successful few days with the fans taken into consideration.
"It has all been very positive," said Louis. "We have simplified the sport and that has predominately come about from listening to the fans and what they like and don't like. It has been very successful.
"Race nights are set in the Premiership for Monday and Wednesday but because of stadium availability Swindon have grace to use some Thursdays to help them."
Louis is pleased the team building points limit has been increased, seeing no need to lessen the quality of teams.
"It will be 42.5 in both leagues which is basically the meeting average. When it was the old Premier League we used that all the time until last year when it went down. It works, it keeps the status quo and there is no need to de-strengthen the teams and everyone knows where they are, it is better."
The Promoter says that everyone in the sport wants less restarts in meetings and explained what will be done in 2018 to reduce this.
"Everybody gets fed up with the amount of restarts we have. The rules have not actually changed with regards to what you are allowed to do at the start gate. You still have to be still and the referee will make sure that is the case when the tapes go up but there won't be any warnings and there won't be any restarts unless you touch the tapes.
"I think that is good and it returns the art of getting a fair start to the referee and the riders. In my time we didn't have anywhere near the amount of restarts that we have now and that was down to the rules and the interpretation of them. There were no warnings, occasionally a referee would talk to you on the phone and tell you that you are delaying starts because of movement and that is fine. It becomes a mind game because the referee has told you that he is watching you. It is a return to that really and there was nothing wrong with that as it didn't delay the start with so many restarts and that has got to be better for the fans."
The former skipper is also pleased that the tactical double points ride is gone for 2018 with the tactical substitute giving team managers more to think about.
"Another fan bug bear is the tactical ride and it is a rule that fans even outside of the sport just couldn't work out how a team could suddenly be given a double point advantage, so that is gone. It has been replaced by an old fashioned tactical substitution where you can replace a rider with one that is in better form or whatever and you can do that once between heats five and 14 excluding heat eight.
"Team managers have got to think about it and it is not such an advantage because the only way you can maximise anything out of it is being absolutely certain that the rider that is programmed to ride is not going to score any points and the one you are putting in is going to win the race. He has really got to think about what he is doing and that is the format I rode under.
"As a top rider it gives you an extra ride which is nice and you are not going to take out reserves that you are trying to bring on so it gives everyone more to think about and I like it. I didn't like the advantage that double points gave you as you just name someone for a tactical ride and I wasn't a fan of it nor were many fans. We have listened to them and gone back to the tradition of what we had."
The two-time British champion is delighted to add another local derby to the fixture list with Lakeside stepping up to the Championship with travelling reduced for fans and riders in 2018. The Witches will face Peterborough and Lakeside in their League Cup group and will face one of those two sides in the Knockout Cup second round.
"It is always good to have more clubs rather than less and we have gained Lakeside as a local derby so that is fantastic. It will be one meeting at home and one away in the league as the League Cup returns in small groups as you look to qualify for the semis and the Knockout Cup continues.
"I am happy with the League Cup returning and although it is only a small regionalised group, going three or four times if you qualify for the latter stages of competitions to Scotland and Workington is expensive and too expensive for fans. We are trying to localise as much as we can for fans so that they are happy to travel and we are trying to make everything as sensible as possible for the fans."
Attentions now turn to completing the team for the new season and Louis says that he hopes to complete the side in the coming weeks.
"A lot of work can be done pre-AGM because you have parameters that you know won't change that much but you can't announce your team until everything is ratified and you know what you are doing. It is time now to finish the team, we have got quite a bit done and I would like to think over the next week or two we can get the team finished. We look forward to announcing what we are doing. Look out for 2018 team details and season ticket sales on our official website and social media channels in the coming weeks."
Words: Henry Chard