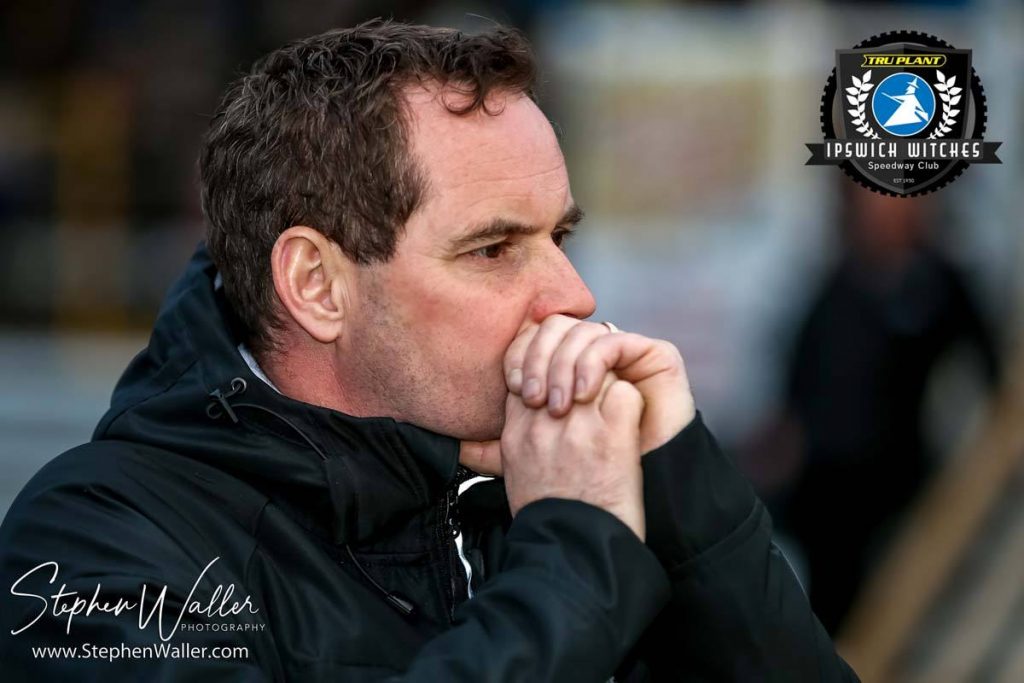 By Henry Chard
'Tru Plant' Witches Promoter Chris Louis says his side could not recover from Danny King's withdrawal after a heat one crash as they were beaten 54-35 by Lakeside at Foxhall in the Knockout Cup on Thursday.
King was caught by partner Michael Härtel in the opening heat and fell heavily suffering a suspected broken arm which left the Witches with just five riders to complete the meeting. The visitors capitalised and took a comfortable win heading into the second leg on Friday. Louis admitted it was a difficult night to explain.
"I don't know how to sum up tonight, it was a really bad scenario in heat one," said Louis. "Michael got out of shape and ran over the top of Danny and what happened happened and we couldn't recover physically or psychologically. Rory (Schlein) had the best race I have seen anyone have for a while at Foxhall in heat one covering for Danny and then couldn't get it going after that."
After an injury plagued 2017 Louis has been keen not to look back and says the focus must now be firmly on the Championship league campaign.
"I am trying not to think about last year and get into that mentality that luck is against us. Yes, we are out of the Shield and yes we are almost certainly out of the Cup and we only have the league to focus on. So far in the league we have had one meeting and one win so we are still on an even keel in the league but we have things to put right now."
On a difficult night, the promoter picked out some positives as the remaining five riders battled on as was the case so many times last season.
"To be fair both the reserves battled all night and Michael battled away after a difficult start and being sore. Cam (Heeps) had seven rides and was a little bit hit and miss but he looked a bit more like his old self again. They didn't let their heads drop but it wasn't something we could come back from. Like I say, we have to focus on the league now as we have one win from one and we must push on from that."
The scores
Ipswich 35: Cameron Heeps 14+1, Rory Schlein 8, Michael Härtel 6, Connor Mountain 4+1, Danyon Hume 3, Danny King © Withdrawn.
Lakeside 54: Richard Lawson © 14+1 (Paid maximum), Adam Ellis 13+1, Nick Morris 10, Kyle Newman 7+2, Ben Morley 4+1, Alfie Bowtell 3+1, Max Clegg 3.
Scott Properties Rider of the Night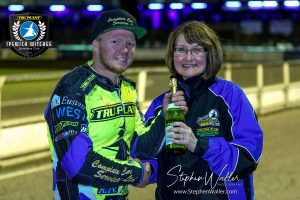 Cameron Heeps was the sponsors Rider of the Night after clocking up 14+1 as he kept on battling throughout despite the difficult circumstances.
Next meeting
The 'Tru Plant' Witches are back in action on Friday 4th May for the second leg of this Knockout Cup clash against Lakeside.