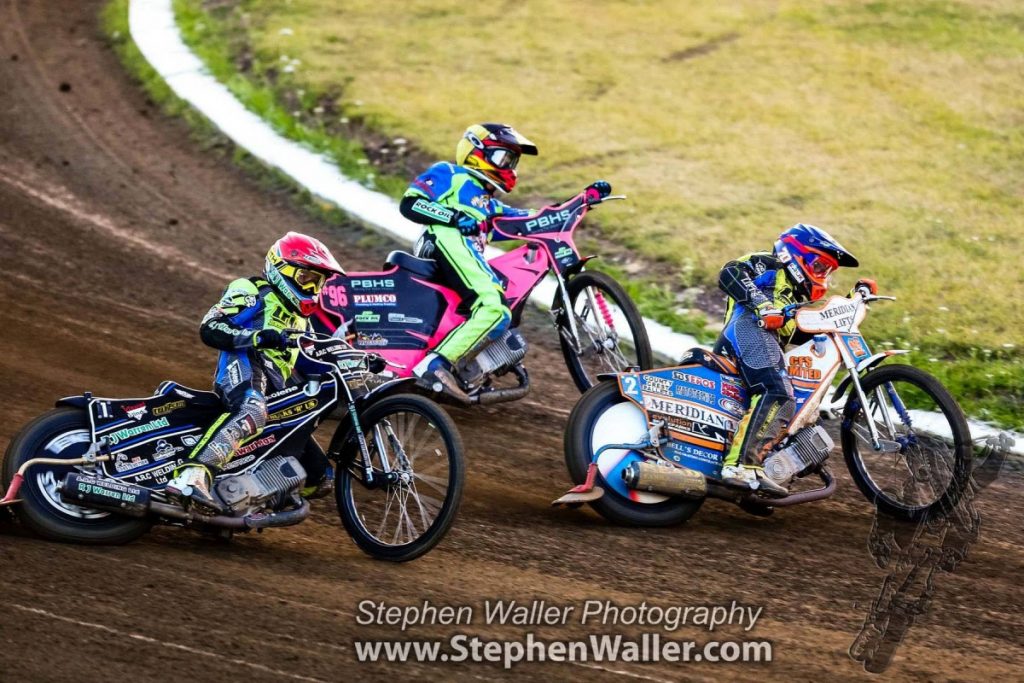 The 'Tru7.com' Witches take on fellow league leaders Sheffield on Thursday in their final fixture of the regular Championship season (8.45pm).
The re-arranged meeting was called off due to bad weather last Sunday, so it will be a case of third time lucky on Thursday evening. The Witches go into the meeting in buoyant mood after claiming all four points at Glasgow on Wednesday, a win that took them joint top of the league with Thursday's hosts. Thursday's meeting is the second of a double header at Owlerton with the Tigers taking on Edinburgh before the Witches.
The away side remain without Cameron Heeps who continues to have treatment on his shoulder as he races to be fit for the play-offs and rider replacement remains in operation at two. Justin Sedgmen looks unlikely to return to action in Britain this season due to his shoulder problems and Edinburgh's Mark Riss steps in again at number three.
The away side have been in scintillating form in the second half of the season and had won their last 13 meetings on the trot before last Friday's narrow defeat at Redcar, a run that saw them fly to the top of the table following defeat at Foxhall back in July. Kyle Howarth captains the side at number five with Australian Josh Grajczonek at number one. Rider replacement is also used at number two for the home side for Todd Kurtz and Lewis Kerr guests for Josh Bates at four.
Sheffield were comfortable winners when the two sides met at Owlerton earlier in the season with the Witches' last victory coming in 2014 where Rohan Tungate scored 10+3 in a 52-41 win with current boss Ritchie Hawkins chipping in with 5+1 and current Witch Cameron Heeps scoring eight from reserve
Team Manager Ritchie Hawkins says Thursday's meeting is all about gaining track knowledge ahead of the Knockout Cup meeting later this season.
"We are second on in the evening but I think it is a massive opportunity for us to get some decent practice on their track," said Hawkins. "That will be our focus; to gain knowledge ahead of the bigger meetings like the Knockout Cup semi-final and a potential play-off final."
The boss says that it will be the last time he can use Mark Riss as a guest and explains his thinking when it comes to booking guests.
"Edinburgh look like they will make the play-offs so we can't use him again if we needed him. We will see how Cam is and we will be back to our Ipswich team if he is fit.
"We try to get the best possible guests we can. Ideally you want to get a guest for Sedgy as it makes us stronger at r/r. If we can't get a guest with rider availability difficult at the moment, then we will get a guest for Cam and you weigh it up as to which way you are going to be stronger. Maybe being stronger on the guests and being weaker at r/r or not. If we get a good guest for Sedgy though that is probably the best way of doing it."
Words: Henry Chard
Sheffield 'Window Centre' Tigers:
1. Josh Grajczonek 9.48
2. R/R for Todd Kurtz 5.39
3. Lasse Bjerre 8.22
4. Lewis Kerr (g) 6.95
5. Kyle Howarth (c) 8.52
6. Jan Graversen 4.13
7. Georgie Wood 2.00

Team Manager: Simon Stead
Ipswich 'Tru7.com' Witches:
1. Danny King (c) 9.15
2. R/R for Cameron Heeps 6.93
3. Mark Riss (g) 6.16
4. Kyle Newman 6.13
5. Rory Schlein 8.44
6. Nathan Greaves 4.62
7. Connor Mountain 3.27

Team Manager: Ritchie Hawkins 
Parade: Thursday, 8.45pm
Venue: Owlerton Stadium, S6 2DE
Championship Table
| | | |
| --- | --- | --- |
| Team | Pl | Pts |
| Sheffield | 31 | 77 |
| Witches | 35 | 77 |
| Edinburgh | 32 | 64 |
| Glasgow | 31 | 63 |
| Redcar | 33 | 59 |
| Newcastle    | 32 | 47 |
| Peterborough | 31 | 44 |
| Workington | 28 | 38 |
| Scunthorpe | 34 | 31 |
| Berwick | 35 | 27 |
Last five results at Sheffield:
13.04.17 L33-57
04.08.16 D45-45
21.04.16 L43-47
30.04.15 L43-50
28.08.14 W51-42

Sheffield Tigers Factfile
Main Sponsor: Sheffield Window Centre
Team Colours: Blue and Yellow
Race-Night: Thursday (7.30pm)
Website: www.sheffieldspeedway.co
Track Length: 361 metres
Track Record: 59.1 seconds, Ricky Ashworth (October 14, 2010)
Admission Prices
Adults & Concessions: £20
Juniors (aged 12-17): £10
Children (aged 4-11): £2
Programme: £2.50
Stadium Address
Owlerton Stadium, Penistone Road, Sheffield, S6 2DE
Telephone: 01142 853142
By Train: The nearest station is Sheffield, which is about two and a half miles from Owlerton Stadium.