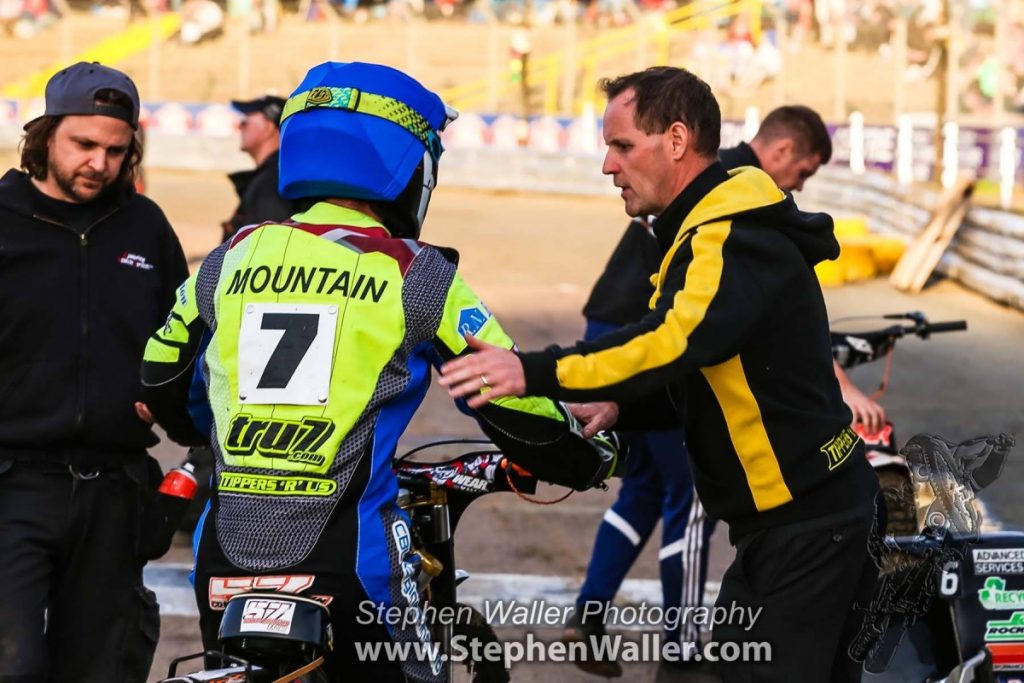 With the play-offs it is all about peaking at the right time and we certainly have not peaked yet so hopefully it is pointing to the fact that we will peak come September. The first job is to qualify for the play-offs and the second job is to peak just before them and be at your best. At the moment it is pointing towards that way. Our away results were disappointing in the last month because we have high expectations of the team and they have high expectations of themselves. Frustrating is the right word to use rather than disappointing. We were in winning positions and through breakdowns, crashes and sudden lapses of concentration we let it slip away and it ended up costing us the odd point here and there. With a clear head looking back we are still picking up enough points to keep us where we need to be and we have got to be pleased with that.
Another part of the frustration is that we seem to be able to stretch teams in the second half of meetings at home but we have had a few collapses away. We seem to perform the opposite home and away which is a strange thing that I know is frustrating Ritchie (Hawkins) and he is constantly looking at it and trying to work out why that is. That is something that is being worked on.
I think confidence is the key factor behind our home form this season. They are all confident in their ability at home. Whenever a team is dominant at home it is because the team enjoy being there. You see it from time to time and it is something we have definitely got in abundance at Foxhall this year.
I think some opposition teams are beaten on the basis that they don't like our track but some teams are well beaten before they get here because they feel we are a strong side. I think the same can be said of any of the top four of five teams in the Championship this year, it's a combination of things. I don't think this year there is a particular dislike for our track, I just think teams know that we are very confident on it.
We haven't had many meetings where all seven are firing yet this season. We have had enough firepower in each department of the team, the heat leaders, second string and reserves which has kept us solid. The day when the whole one to seven perform to the best of their ability, someone is going to get hammered! That rarely happens in any team though so it is not something that I am concerned about and every department has fired more often or not and therefore we are strong particularly at home.
You have only got to watch as an example the video from heat 13 of our home meeting against Newcastle, they always seem to be heat 13, but there is some brilliant racing at Foxhall this year. It's corner to corner, passing and re-passing. That hasn't necessarily always been there in the past but you have to have the right calibre of rider and four of them in a race, or at least a pair of them. I don't think all of the racing aspects of speedway is down to the tracks. Some it is and a lot is down to the bikes and a lot of it is down to the disparity within the teams of the ability of riders. It's down to a combination of things and I see them as something the sport as a whole needs to work on. I hear the riders when they talk about tracks and I do understand what they are saying, yes they need to be right and as safe as possible but the bikes need to be looked at equally or more so.
The World Cup was fantastic and it is always an event I enjoy, the racing was top notch. Team GB gave a predictable performance. They gave a more dominant performance than I had expected at King's Lynn against the Aussies and that was nice to see. The mind-set and belief was there on that track that they could win that meeting and that was very good. In terms of their performance in the final in Poland it wasn't a shock. They gave their all but lacked experience in every department. From how to set the bike up, the engines they took with them and how to ride the tracks. It is not a shock and I don't think many expected them to perform better than they did. They are a long way behind in that competition on those tracks and it is a numbers game. The more top riders we have who are able to hold down spots in Sweden and Poland the better chance we have of fielding a team that can compete in that competition on those tracks. That is a long way off though.
Gino (Manzares) represented Team USA and he is desperate to come back and it won't be this year now because of the transfer deadline at the end of the month but he did himself no harm at all by showing European and Championship clubs that he can compete at a high level and on all sorts of tracks. I enjoyed watching the Americans, they are a young bunch who gave everything and proved they have got talent coming through.
I think it is coming down to the current top three in the Grand Prix that can win it now. (Maciej) Janowski has the impetus and has found a new belief at the highest level and is riding really well and trapping unbelievably well. If he maintains that starting then he will be hard to beat. I stil feel after last year's problems and this year's problems that he is only now overcoming that Doyley (Jason Doyle) isn't going to throw it away this year. He won't need to either as he has a tiger on his tail in Janowski and it is going to move to a few of the bigger faster tracks where (Patryk) Dudek is more comfortable and scoring more points so he has a battle on his hands.
There has been a lot of talk about what went on at King's Lynn this month and I can't talk specifically about King's Lynn as I wasn't there and I don't know whether the track was dangerous so I won't comment on that. I do feel in instances like that though that there was a lack of thought for the people who had paid their money to be there, so that is hugely disappointing. Obviously if the track was that bad it needed work doing to it and it needed to be done quickly so that people were not sat around twiddling their thumbs. There was a catalogue of errors that night and I think a little bit too much fuss is being made of track conditions. Tracks in this country with these bikes will always be more difficult than Scandinavian and Polish tracks. They are a completely different material and the material on the continent is more forgiving and yes of course, we would all love to have a Belle Vue but we don't have a clean sheet of paper. We all work with stock cars, dog tracks and we work within confines of other people's stadiums. I think it is time for someone to take control of the whole overall situation and think about engines, tracks and attitudes really.
The Pairs was the first opportunity for silverware and being rained off was frustrating for everybody. It was the only option really, no one at 6.15pm could be sure the rain would stop when it did. It was forecast to stop but by then the straights were very wet as they hadn't been covered and the bottom line was that the riders were shaking their heads saying conditions had deteriorated too much by that point. We have the Fours to look forward to and we have a solid top four so there is no reason why we don't have a good chance to put some silverware in the cabinet.
We need the summer crowds and we need to build up the atmosphere and give the lads the push they need to continue the job they have been doing. We maybe need to improve away and keep the focus and not get to points in meetings and then throw it away on occasions like we have. We have some fine tuning to do and the best way to do that is to have great atmosphere at home so the lads know they have the support at home. It would be great to build it up to a crescendo and it would be nice to qualify for the play-offs comfortably without having to go away and win meetings. However, with this year's Championship looking how it is, I think it will go down to the wire, so a strong finish is what we need.
Thank you for your continued support,
Chris