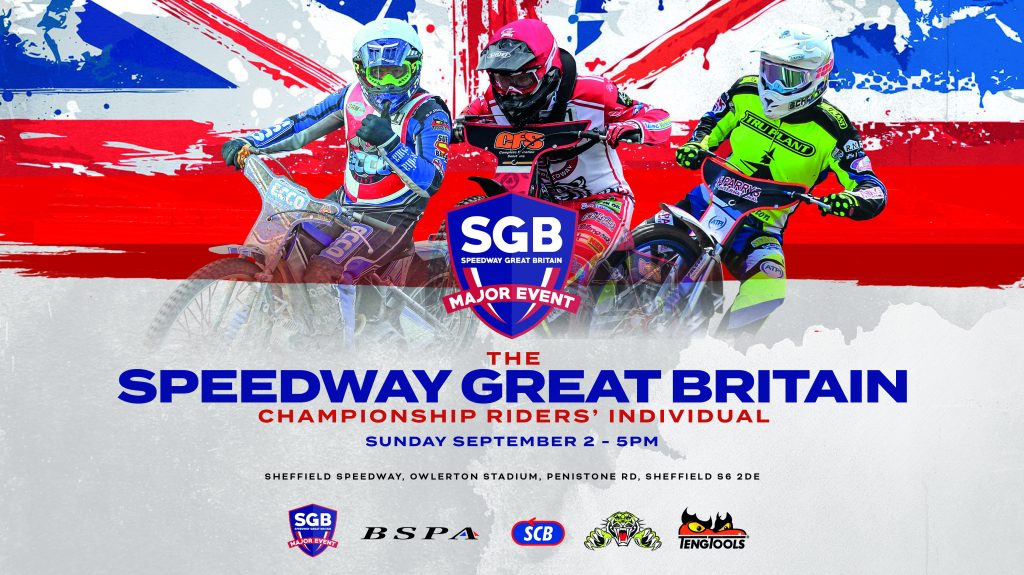 By Henry Chard
When and where
Speedway Great Britain Major Event
Owlerton Stadium: Sunday 2nd September, 5.00pm
The riders
Kevin Doolan (Berwick)
Ricky Wells (Edinburgh)
Craig Cook (Glasgow)
Nico Covatti (Ipswich)
Richard Lawson (Lakeside)
Stuart Robson (Newcastle)
Scott Nicholls (Peterborough)
Ben Barker (Redcar)
Michael Palm Toft (Peterborough)
Charles Wright (Sheffield)
Ty Proctor (Workington)
Aaron Summers (Berwick)
Kyle Howarth (Sheffield)
Josh Auty (Scunthorpe)
Chris Harris (Glasgow)
Erik Riss (Edinburgh)
Referee: J.McGregor
The story
'Tru Plant' Witches rider Nico Covatti heads to Sheffield on Sunday to compete in the Championship Riders Individual meeting. Rory Schlein was due to represent the Witches at the event but was forced to withdraw due to his recent injury and Covatti steps in to fly the flag for the Witches on Sunday. As always it is a competitive line-up with 16 of the best riders in the division racing in 20 qualifying heats with the top two scorers heading into the final and the riders placed third to sixth battling it out in a semi-final to reach the final. It has been a mixed season for Covatti so far with plenty of ups and downs. After a serious injury in 2017 that ruled him out for almost all of the year, he returned to Foxhall with high hopes ahead of the new season. However, things started badly and the Argentinean born Italian was forced to miss a month of racing after suffering from broken ribs following a crash at Foxhall in April. Once back on the bike, he found his top form and has top scored on numerous occasions for the Witches since his return. One of those occasions was at Sheffield where he scored 12+1 which will give the Witches number three confidence heading into Sunday.
Rider to watch
Craig Cook must be the favourite heading into Sunday's event. Cook is a current Grand Prix rider and won the British title in 2017 showing he has the experience and talent to win on the big stages. Cook will represent the Glasgow Tigers having joined the club mid-season in a big to strengthen their play-off push.
The outsider
It may seem strange to call a seven-time British champion an outsider but Scott Nicholls has been in terrific form of late in the Championship racking up double points on a consistent basis. Nicholls hasn't collected an individual title in Britain since his British title in 2012 but could that change on Sunday for the Peterborough rider?
From the top…
'Tru Plant' Witches Promoter Chris Louis previews Sunday's meeting.
"Nico lives local to Sheffield and knows the track well. With all the injury woes we have had yet again it would be nice to have something to cheer about. We are still in the play-off hunt which is our focus but Nico has a good chance on Sunday. He is keen to do well and got his opportunity through Rory and Danny's (King) injuries but he intends to grab it with both hands.
"It would be nice to get some silverware and it would be a boost to everyone at the club ahead of the challenge we have over the next three meetings in the Championship."
What happened last year?
'Tru7.com' Witches captain Danny King scored six points at the Riders Individual Championship at Glasgow last year, which was not enough to progress to the semi-final.
King, who had been suffering from illness all week and had endured a busy schedule, made the long trip north and battled to six points from five rides. Berwick's Nick Morris won on the night ahead of Peterborough's Chris Harris and home rider Richie Worrall.
For more information and ticket details, head to: http://www.sheffieldspeedway.co/ticketoffice