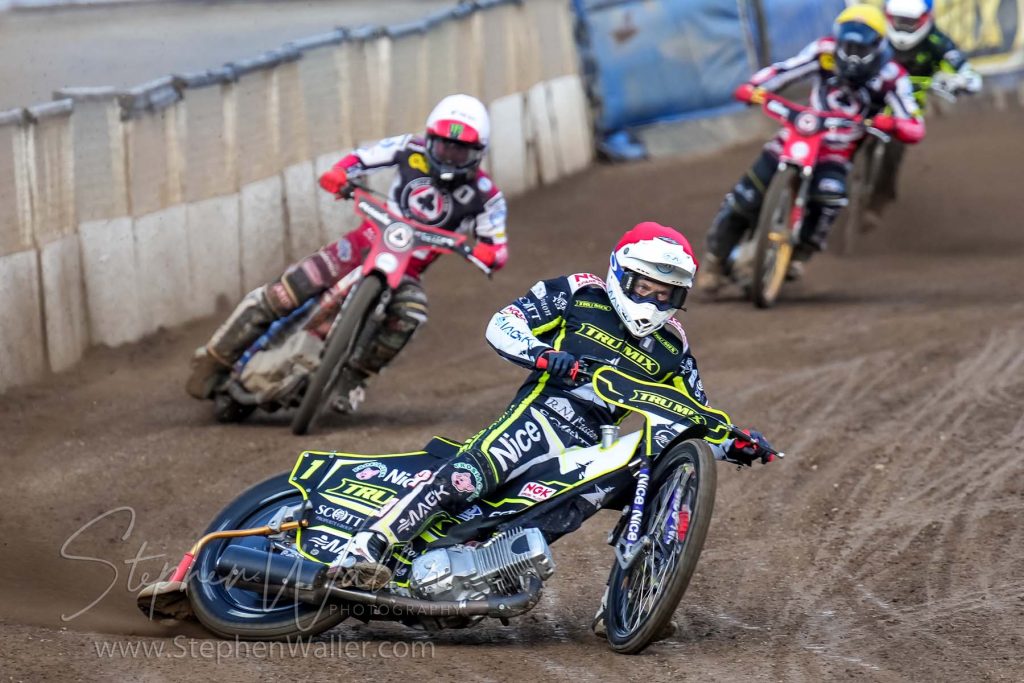 By Henry Chard
All the details ahead of our Sports Insure Premiership play-off semi-final first leg fixture with Belle Vue.
WHEN & WHERE
The Ipswich 'Tru Mix' Witches travel to Manchester to face Belle Vue at the National Speedway Stadium on Monday 18th September in a Sports Insure Premiership play-off semi-final first leg fixture that starts at 7.30pm.
TEAMS
BELLE VUE: 1. Brady Kurtz 8.33 © 2. Tom Brennan 6.16 3. Jaimon Lidsey 7.82 4. R/R for Charles Wright 6.55 5. Dan Bewley 8.00 6. Ben Cook (G) 5.80 7. Connor Bailey (RS). Team Manager: Mark Lemon
IPSWICH: 1. Emil Sayfutdinov 10.14 2. Erik Riss 5.03 3. Danny King 7.03 © 4. Danyon Hume 4.00 5. Chris Harris (G) 9.21 6. Keynan Rew 4.00 7. Jack Smith (G) (RS). Team Manager: Ritchie Hawkins
REFEREE: W. Jarvis
| | | |
| --- | --- | --- |
| Team | Meetings | Points |
| Belle Vue | 24 | 44 |
| Wolverhampton | 24 | 38 |
| Sheffield | 24 | 37 |
| Ipswich | 24 | 34 |
| Leicester | 24 | 34 |
| Peterborough | 24 | 20 |
| King's Lynn | 24 | 9 |
PLAY-OFF DRAW
SEMI-FINALS
First Leg: Belle Vue vs Ipswich. Second Leg: Ipswich vs Belle Vue (21st Sep)
First Leg: Wolverhampton vs Sheffield (25th Sep). Second Leg: Sheffield vs Wolverhampton (28th Sep)
TICKETS
Tickets can be purchased on the gate and online in advance here.
THE STORY
The Ipswich 'Tru Mix' Witches travel to the National Speedway Stadium to take on the Belle Vue Aces in the first leg of their Sports Insure Premiership play-off semi-final tie.
The Witches snuck into the play-offs at the death after a superb run of form towards the end of the season saw them go into the top four as Leicester failed to get the point they needed in their final fixture. Ipswich certainly have momentum having won seven of their last eight in the league and they head to Manchester to take on the reigning champions and league phase winners Belle Vue full of confidence, having lifted the Knockout Cup last Thursday in front of their home fans at Foxhall.
The Suffolk side have lost all four meetings against the high-flying Aces this season but were only defeated by eight points on their last visit to the National Speedway Stadium which will give Ritchie Hawkins encouragement that his side can get themselves in a good position before facing Belle Vue at Foxhall for the deciding leg.
Chris Harris guests for Jason Doyle after the Australian crashed heavily at the Danish Grand Prix on Saturday. Jack Smith guests for the injured Dan Thompson in the Rising Star position and has plenty of experience at the National Speedway Stadium having raced many laps there for the Belle Vue Colts in the NDL.
FROM THE BOSS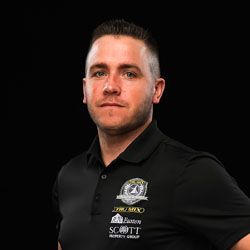 Ipswich 'Tru Mix' Witches team manager Ritchie Hawkins gives us his pre-match thoughts…
"We go to Belle Vue on Monday in a fixture that we know is going to be massively tough. We go there full of confidence and buzzing from our Knockout Cup victory. We are in great form and there is probably never a better time for us to go there as a team. Belle Vue have been the outstanding team in the league, and they are the reigning champions and have been the best team so far. We are going to need to be at the top of our game but over the two legs if we perform as we can do, we can win, cause a shock and knock them out.
"We are back to being the underdogs. I think after the first leg at Sheffield in the Knockout Cup we came into the second leg as favourites. But we are back to being underdogs now but out of the four teams maybe we are looking the strongest that could maybe stop Belle Vue. Let's go all out for it, we have nothing to lose, we already have a trophy in the cabinet, so let's go there and put on a show. We have done well there the last two times we have gone there but we haven't managed to do it for 15 heats. Let's do it for 30 heats now and take them on.
"After his awful crash on Saturday at the GP, it is great news that Doyley has nothing broken but as I'm sure anyone will have seen it will understand, he is feeling pretty second hand after one hell of a whack. He is not in a fit enough position to race at Belle Vue and Chris Harris comes in as a guest. We all know Bomber very well and you know what you are getting and I'm sure he will do a great job.
"We have Jack Smith at number seven, and he is very happy to be making an appearance in the Sports Insure Premiership. He knows the place very well and is capable of scoring points around there at number seven."
THE ACES
The 2022 champions are looking to retain their title and have certainly shown they mean business this season, having won the league phase comfortably. Belle Vue have lost just once on home shale this season back in March and go into the play-offs as favourites to lift the trophy again.
The hosts are without the injured Charles Wright and will be using rider replacement at number four in his absence. The likes of Brady Kurtz, Tom Brennan and Norick Blödorn were all part of last year's title winning side and with the additions of Grand Prix rider Dan Bewley and Jaimon Lidsey this year, they are a formidable outfit. However, they will be without Blödorn on Monday due to an injury sustained in the SGP2 in Denmark with Ben Cook guesting at reserve.
AWAY DAYS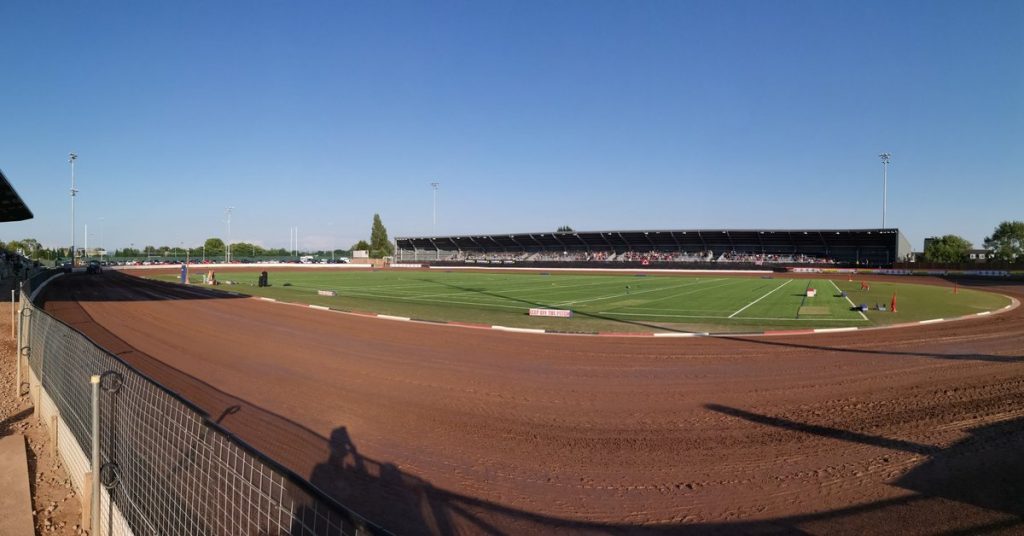 Ticket prices can be found here and official programmes cost £3.50. For more information about your visit to the National Speedway Stadium, head here.
For more information about the club head to Belle Vue's official website.
Digital Media Manager at Ipswich Speedway