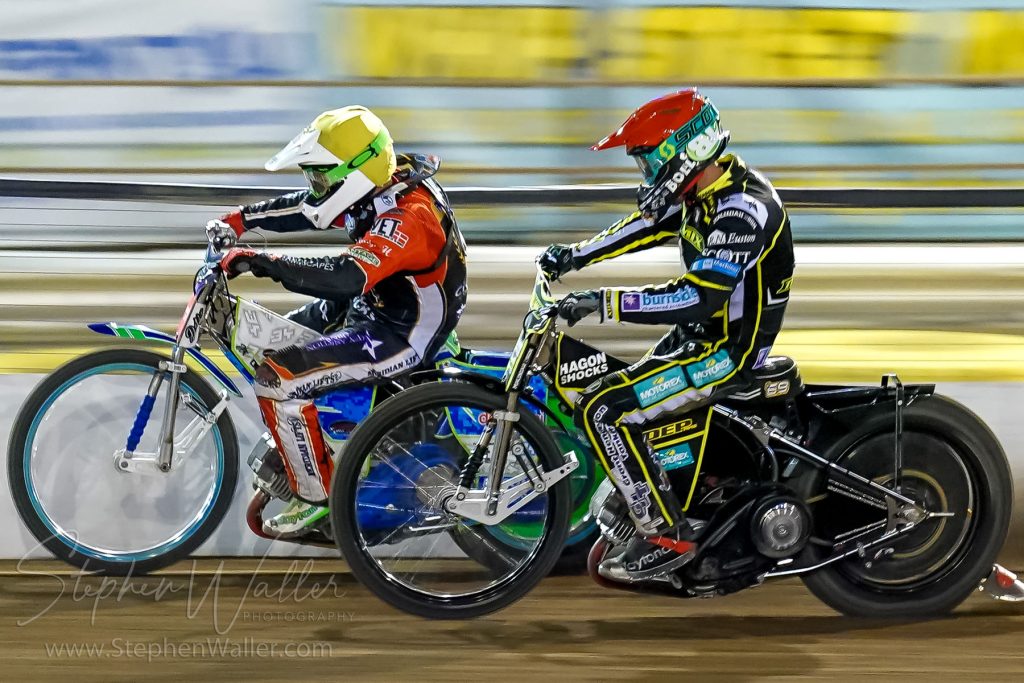 By David Rowe
THE SCORES
IPSWICH 40: Jason Doyle 14, Cameron Heeps 1+1, Troy Batchelor 4+1, Erik Riss 7, Danny King © 5, Paul Starke 7, Anders Rowe (RS) 2+1. Team Manager: Ritchie Hawkins
PETERBOROUGH 50: Michael Palm Toft 8+1, Scott Nicholls © 5, Ulrich Ostergaard 6+1, Hans Andersen 11+1, Chris Harris 11+1, Benjamin Basso 8+1, Jordan Palin (RS) 1. Team Manager: Rob Lyon
REFEREE: W. Jarvis
GROUP B TABLE
| | | |
| --- | --- | --- |
| Team | Meetings | Points |
| Peterborough | 2 | 7 |
| King's Lynn | 0 | 0 |
| Ipswich | 2 | 0 |
THE STORY
The 'Tru Mix' Witches slipped to a ten-point defeat in their home League Cup opener as reigning champions Peterborough displayed many of the strengths which took them to the 2021 title.
The Panthers were the quicker side from the starts for much of the meeting as they restricted the Witches to six heat wins – four of which came from new Ipswich No.1 Jason Doyle.
It was the middle-order Peterborough combination which did the damage as Hans Andersen – scoreless at the East of England Arena last Monday – twice combined with fellow Dane Ulrich Ostergaard for 5-1s in Heats 3 and 7, taking the visitors into an eight-point lead.
Doyle had taken the flag in Heats 1 and 6 for the Witches, and Erik Riss headed Michael Palm Toft in Heat 5, but from the halfway stage the Witches only ever managed to reduce the gap to six points with Paul Starke riding strongly to defeat Scott Nicholls in Heat 8.
Wins for Chris Harris over Riss and then Andersen over Doyle frustrated the Witches' hopes of putting more pressure on the Panthers, and Michael Palm Toft got the better of Ipswich skipper Danny King in a fine Heat 11 battle to rebuild their advantage.
Eight points down, the Witches introduced Doyle into Heat 12 as a tactical substitute – but disaster struck as the Australian lifted on turn two and fell, causing his disqualification. Troy Batchelor split the Panthers in the re-run but couldn't get on terms with impressive reserve Benjamin Basso.
Just when the Witches gated on a 5-1 in Heat 13, King found himself overhauled by Harris and Palm Toft for a match-clinching 3-3 for the visitors, and Andersen ensured maximum points with his fourth unbeaten ride, Starke passing Basso for second.
Race of the night was Heat 15 with Doyle showing extra determination to end Andersen's maximum hopes, surging inside his rival on the third lap with Andersen failing to finish the race – but this was only mild consolation for the Witches.
REACTION FROM THE BOSS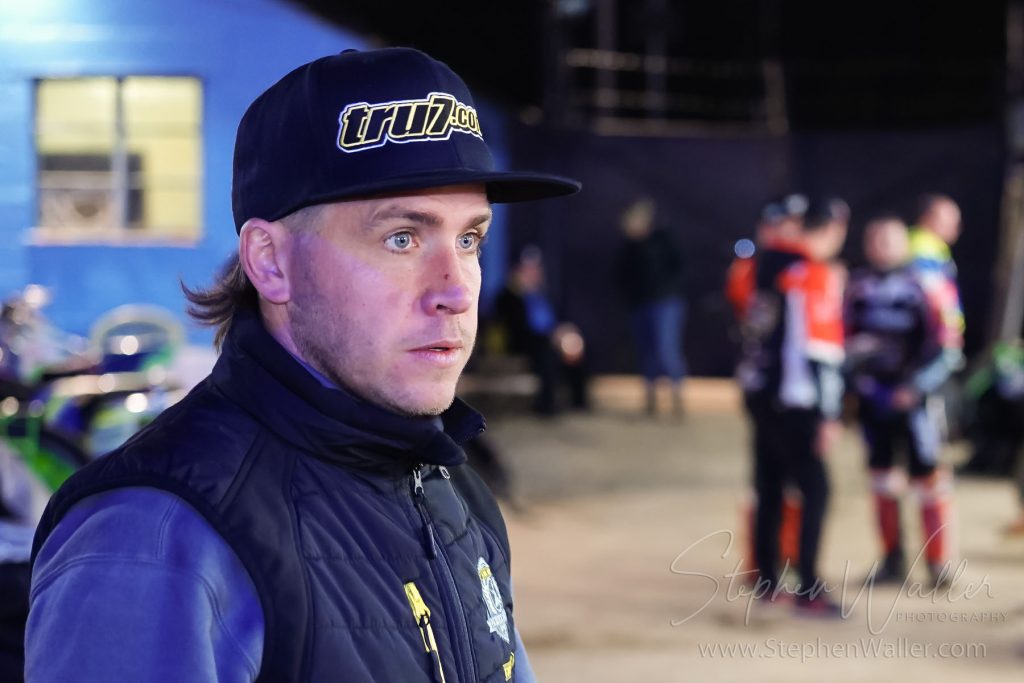 Ipswich 'Tru Mix' Witches team manager Ritchie Hawkins reflects on Thursday's defeat to Peterborough.
"It was a disappointing performance, and I think it was quite clear that it was a team that's high on confidence, who have carried their mojo over from last season, the reigning champions, against a team that's just been put together and isn't quite on the ball yet.
"Doyley was brilliant, I think he's showed his class straight away and he was very quick. That was a positive, and although it was a bad result there were still some positives to take from it.
"We got in winning positions as well and went from a 5-1 to a 3-3 on more than one occasion, so there are certainly big things to work on.
"We're lucky in the fact that it's the League Cup, so we've got two more meetings in that competition now to get ourselves ready for the league, because we can't come into the league campaign as we are now. We've got two free hits now to get ourselves a little bit more gelled, and a little bit more comfortable on our home track, and ready to start the league."
RIDER OF THE NIGHT
Jason Doyle showed what he will bring to the Witches' table this season with a powerful display at No.1 including his no-holds-barred battle with Hans Andersen in Heat 15 – it was just a pity his tactical substitute ride went wrong.
WHAT IT MEANS
Peterborough are now hot favourites to qualify from the group with maximum points from their two matches against the Witches. The Panthers can take a further step towards that aim when they host King's Lynn on Easter Monday.
UP NEXT
The 'Tru Mix' Witches travel to the Adrian Flux Arena to face the King's Lynn Stars on Monday 25th April in a League Cup fixture. Tickets can be purchased here.