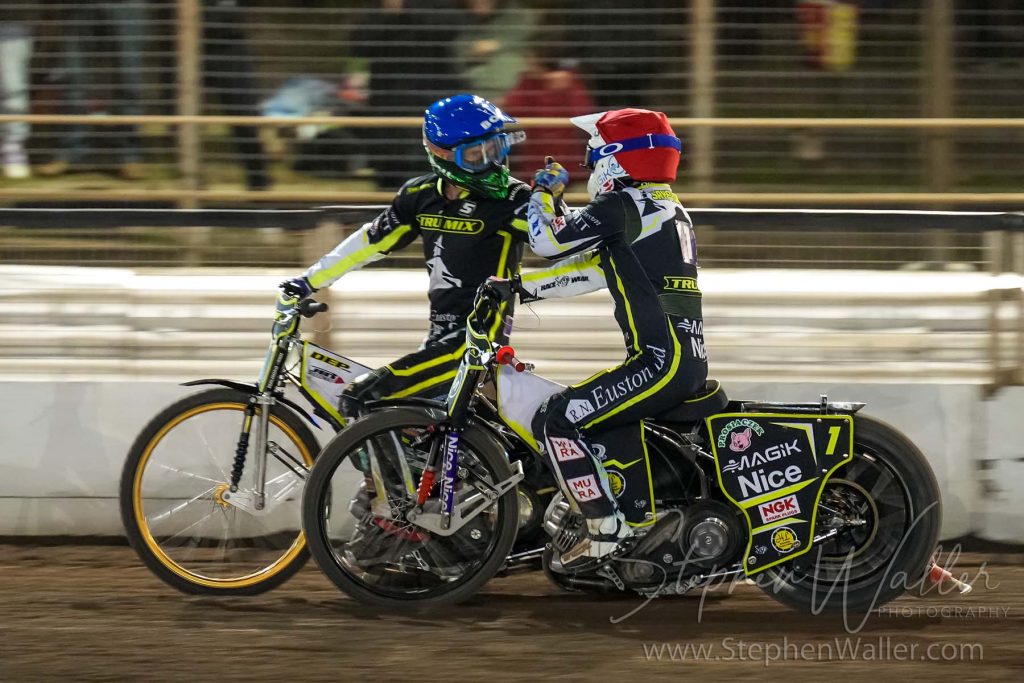 By Henry Chard
MEETING SPONSORS

A&S Aggregates Ltd – They are a trusted supplier of aggregates, landscaping materials and construction services for trade and public projects in Essex and throughout East Anglia. Since the company was founded over a decade ago, they have worked hard to achieve an unrivalled reputation for reliability and quality of service.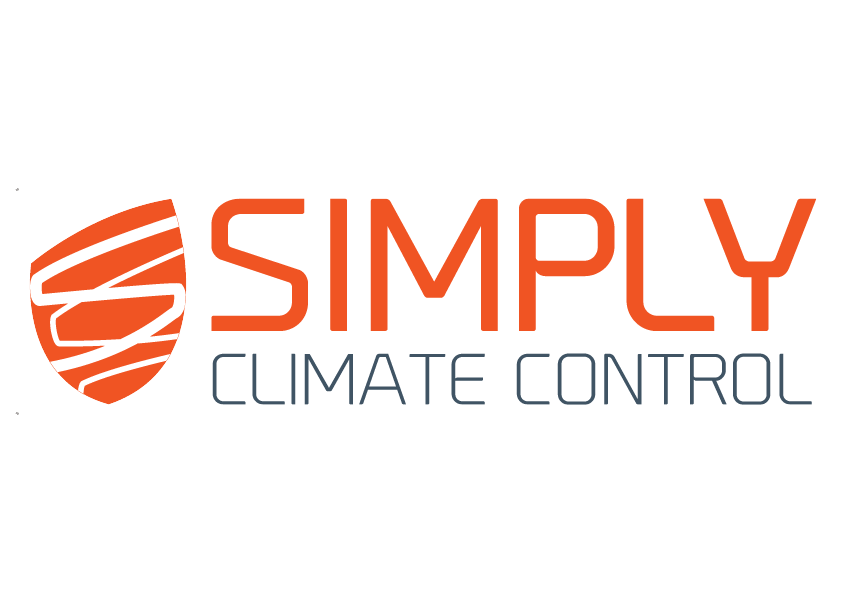 Simply Climate Control – Simply Climate Control is a progressive business specialising in the design, supply and installation of heating, ventilation & air conditioning (hvac) systems for retail, commercial, industrial & domestic spaces.
THE SCORES
IPSWICH 54: Emil Sayfutdinov 13+2 (Paid Maximum), Erik Riss 5, Danny King © 10, Keynan Rew 5+1, Jason Doyle 15 (Maximum), Danyon Hume 5+1, Joe Thompson (G) (RS) 1+1. Team Manager: Ritchie Hawkins
SHEFFIELD 36: Robert Lambert (G) 9, Kyle Howarth © 3+2, Chris Holder 2+1, Josh Pickering 8, Richard Lawson (G) 6, Connor Mountain (G) 3, Jason Edwards (RS) 5. Team Manager: Simon Stead
REFEREE: J. McGregor
SPORTS INSURE PREMIERSHIP TABLE
| | | |
| --- | --- | --- |
| Team | Meetings | Points |
| Belle Vue | 24 | 44 |
| Wolverhampton | 24 | 38 |
| Sheffield | 24 | 37 |
| Ipswich | 24 | 34 |
| Leicester | 24 | 34 |
| Peterborough | 24 | 20 |
| King's Lynn | 24 | 9 |
PLAY-OFF DRAW
SEMI-FINALS
First Leg: Ipswich 54-36 Belle Vue. Second Leg: Belle Vue 51-39 Ipswich
First Leg: Wolverhampton 40-50 Sheffield. Second Leg: Sheffield 39-21 Wolverhampton
FINAL
First Leg: Ipswich 54-36 Sheffield. Second Leg: Sheffield vs Ipswich (Oct 5)
THE STORY
The Ipswich 'Tru Mix' Witches recorded a 54-36 win in the first leg of the Sports Insure Premiership play-off final at Foxhall on Tuesday night.
Ipswich had snuck into the top four after a fantastic run at the end of the season saw them take fourth spot before they knocked out reining champions Belle Vue in the play-off semi-final. Having finished third, the Tigers saw-off Wolverhampton to take their spot in the final. Joe Thompson was guesting in place injured brother Dan for Ipswich whilst Sheffield had Robert Lambert, Richard Lawson and Connor Mountain deputising for the injured trio of Tobiasz Musielak, Tai Woffinden and Claus Vissing. The Suffolk side started well but a maximum from the visitors in heat five tightened things up. However, Ipswich got stronger and stronger as the meeting went on and they will take an 18-point into the second leg at Owlerton on Thursday. Jason Doyle and Emil Sayfutdinov were both unbeaten by an opponent, scoring 15 and 13+2 respectively.
All four riders were called back for another go at heat one after Sayfutdinov was squeezed out after a tight first turn. The Ipswich number one won the re-run ahead of Lambert as Erik Riss held off Kyle Howarth for a point to give the hosts a 4-2. Danyon Hume looked like he was going to win heat two, but he made an error that allowed Connor Mountain through and at the same time Jason Edwards passed Thompson to turn it into a heat advantage to the visitors. Danny King and Keynan Rew raced to a 5-1 in heat three to put the hosts back in front. Both Hume and Doyle hit the deck after a first turn incident in heat four with all four called back for the second attempt. Lawson made the gate in the re-run, but Doyle set his sights on the Sheffield guest and steamed past him on the home straight going into the third lap to take the victory and with Hume third it was a 4-2 to make the score 15-9.
The away side responded with a maximum in heat five. Lawson made the gate again in heat six, but Sayfutdinov chased him down and cut back on the back straight of the second lap to pass him and storm to victory as Riss took third for a heat advantage. Doyle was a clear winner in heat seven and Hume had done superbly to work his way into second, but he fell on the final turn meaning a 3-3. Edwards won a shared heat eight leaving it 26-22 to Ipswich.
King made an electric gate in heat nine for the win as Rew held third for a heat advantage to the Witches. Sayfutdinov and Riss made the gate in heat 10 but Josh Pickering blasted round Riss to limit the damage to a 4-2 to the home team. Doyle took the chequered flag in a shared heat 11 which was followed by a 5-1 from King and Hume in heat 12 to make it 42-30.
Doyle and Sayfutdinov powered home another maximum in heat 13. Rew and Hume led heat 14 but Hume was passed by Pickering and the Sheffield man then exchanged positions with Rew at the front before making it stick to take three points as Hume fell, meaning a 2-4 to the away team. Doyle and Sayfutdinov were at their textbook best again in heat 15 as they eased to another 5-1 to make the final score 54-36 going into deciding leg away at Sheffield on Thursday.
REACTION FROM THE BOSS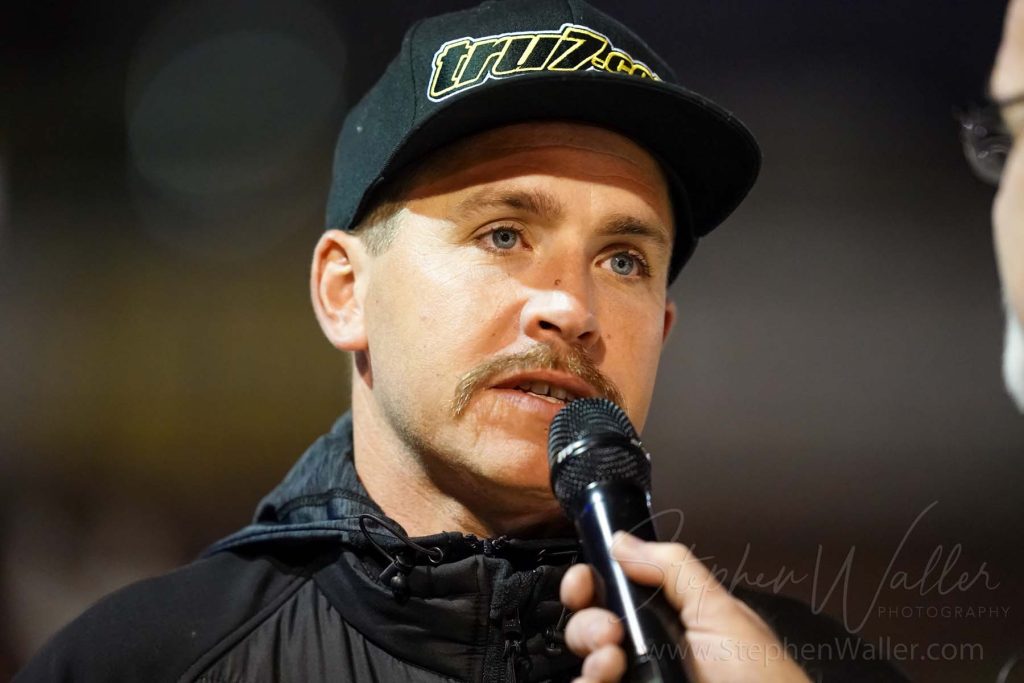 Ipswich 'Tru Mix' Witches team manager Ritchie Hawkins reflects on Tuesday's win against Sheffield.
"I'm really happy with the result, it was a really tough battle. We managed to come through it and get a decent lead, so I'm delighted with all seven of them on a tricky track tonight due to the weather we had last night. I'm delighted with the boys, and it is a good lead, but we know Sheffield are going to come strong on Thursday.
"It was a brilliant performance from our three heat leaders, they won a lot of races. Heat 13 and 15 were crucial 5-1s, that is eight points up in two heats and they could easily have been shared heats. They have been superb all season and we have talked a lot about it, you can't put into words the job they have done, and they have come up trumps again and what a pleasure they have been to work with.
"It was tough out there tonight, 13 out of the 14 riders attacked the track and battled hard. It felt like a battle, and it wasn't enjoyable conditions for anyone to ride in, but it couldn't be helped. The weather played its part which it does at this time of year, and it was a proper final with two teams battling their hardest. I'm sure it will be the same on Thursday.
"We had concerns having to move it to a Tuesday and clashing with the football team who are doing great this season but wow, you came out in force again. I spoke to everyone on the mic to re-iterate again, thank you for all of the support, you have made the world of difference to get us in the position we are in. We have come from the brink, and we now have a great opportunity to make this a legendary season."
SIMPLY CLIMATE CONTROL & A&S AGGREGATES RIDERS OF THE NIGHT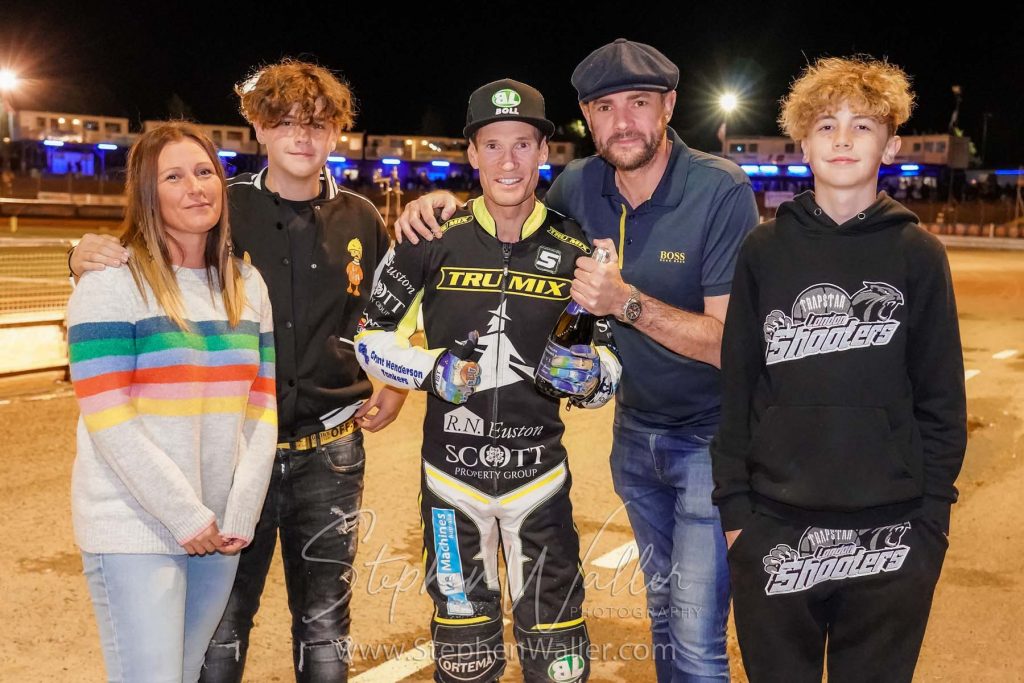 Doyle was chosen by Simply Climate Control after five wins from five rides.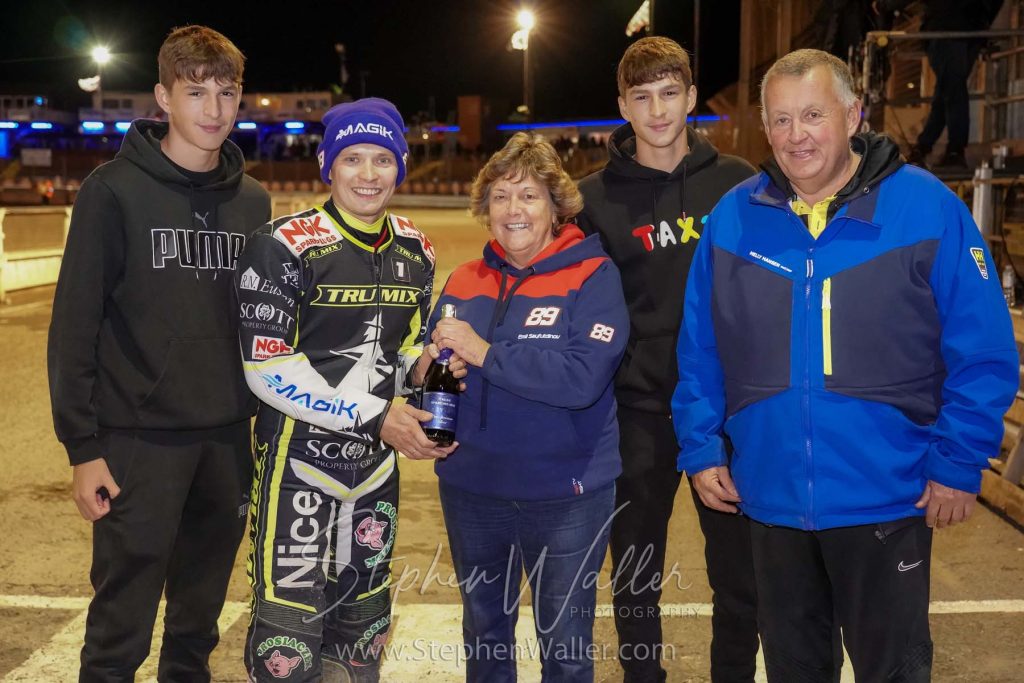 A&S Aggregates chose Sayfutdinov who was unbeaten by an opponent with 13+2.
WHAT IT MEANS
Ipswich take an 18-point lead to Owlerton for the second leg of the play-off final on Thursday night where the title will be decided.
UP NEXT
The Ipswich 'Tru Mix' Witches travel to South Yorkshire on Thursday 5th October to take on the Sheffield Tigers at Owlerton in the Sports Insure Premiership play-off final second leg. Tickets can be purchased on the gate.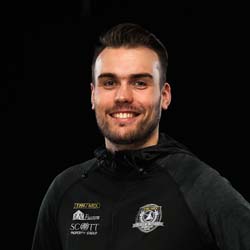 Digital Media Manager at Ipswich Speedway