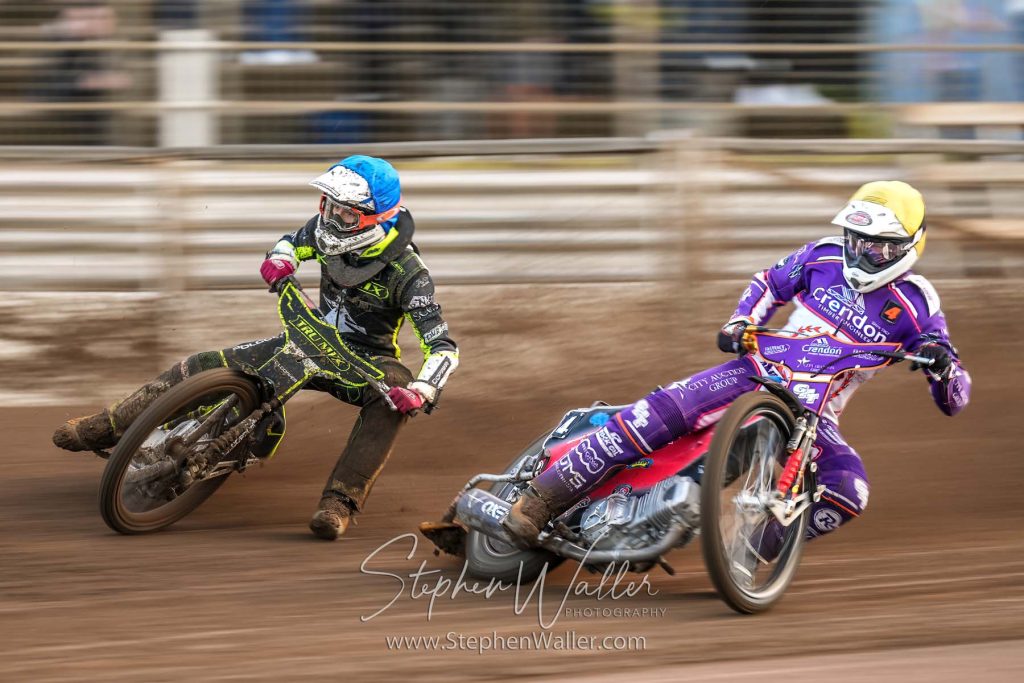 By Henry Chard
THE SCORES
IPSWICH 57: Jason Doyle 11+1 (Paid maximum), Erik Riss R/R, Danny King © 17, Keynan Rew 12+3 (Paid maximum), Emil Sayfutdinov 12+2, Danyon Hume 4+1, Joe Thompson (RS). Team Manager: Ritchie Hawkins
PETERBOROUGH 33: Frederik Jakobsen (g) 5, Hans Andersen © 2+2, Benjamin Basso 5. Richie Worrall 6, Niels-Kristian Iversen 6, Ben Cook 6+2, Jordan Jenkins (RS) 3 (Withdrawn). Team Manager: Rob Lyon
REFEREE: B. Horley
KNOCKOUT CUP DRAW
QUARTER-FINALS
First Leg: Wolverhampton 46-20 Belle Vue.
First Leg: Ipswich 48-42 Leicester. Second Leg: Leicester 43-47 Ipswich
First Leg: Sheffield 58-32 King's Lynn. Second Leg: King's Lynn 34-56 Sheffield
SEMI-FINALS
First Leg: Ipswich 57-33 Peterborough
Sheffield v TBC
THE STORY
The Ipswich 'Tru Mix' Witches raced to a convincing win over Peterborough on Thursday night at Foxhall in the first leg of their Knockout Cup semi-final tie.
The Suffolk side were without Erik Riss once again after the German failed a late fitness test with rider replacement in operation at number two. Meanwhile, the Panthers made a late guest booking, bringing in Frederik Jakobsen at number one for Nicki Pedersen. Ipswich built a six-point lead after eight heats, but it was in the second half of the meeting where they began to dominate as they pulled away for a 24-point win and a healthy advantage to take to the East of England Arena for the second leg. Danny King top scored with 17 points.
Doyle won heat one at a canter as the points were shared before the away side edged in front in heat two as Jordan Jenkins held off Danyon Hume to win and Ben Cook picked up a point for a 2-4. Skipper King won heat three from the gate and it was a great ride from Keynan Rew as he swooped round Richie Worrall to join his partner for a 5-1. Heat four was awarded as a heat advantage to the hosts with Emil Sayfutdinov clear in front and Niels-Kristian Iversen second but the race was stopped with Jenkins falling late on in the race whilst trying to get past Joe Thompson for a point. That left the home team 14-10 to the good after the early exchanges.
King and Rew combined for another maximum in heat five to stretch the lead. Doyle won heat six by some distance and despite challenging Iversen for second early on, Hume was passed at the end of the second lap by Cook for third resulting in a 3-3. Worrall produced a fine ride in heat seven for the visitors as he held off Sayfutdinov for the win with his partner Benjamin Basso third for a 2-4 to the Panthers. Jenkins was withdrawn from the meeting for the Panthers after his earlier crash, leaving the away side a man down for the rest of the evening. Rew continued his excellent night by winning heat eight as the points were shared, leaving Ipswich 27-21 up.
King and Rew were at it again in heat nine as they stormed to a 5-1 to extend the lead to 10 points. King was back out in heat 11 and he made it four wins from four, but all the action was behind him as Doyle was squeezed out on the opening lap leaving him at the back. However, the Australian went up the inside of Worrall first before setting his sights on Basso and rounding the Dane to join the captain for another maximum to the Witches. The onslaught continued in heat 11 as Sayfutdinov and Hume raced to a comfortable 5-1. King and Basso were neck and neck on the opening lap of heat 12 but it was the visiting rider who won the battle and with Cook third they stopped the run of maximums to claim a heat advantage. With three races left to race, it was the Witches with a commanding 44-28 lead.
Doyle won heat 13 and it didn't take Sayfutdinov long to join him at the front as he blasted round Jakobsen at the end of the opening lap for a 5-1 to the hosts. Heat 14 was stopped as Hume hit the deck on the third bend of the opening lap and was excluded from the race. The re-run was a superb race as Worrall took the lead ahead of Rew but the Australian chased the Panthers man all race before going wide and cutting back to pass him on the final lap to complete a paid maximum from five rides. The night ended in style as King and Sayfutdinov posted another 5-1 in heat 15 on a night that saw the Witches take a big step towards the Knockout Cup final.
REACTION FROM THE BOSS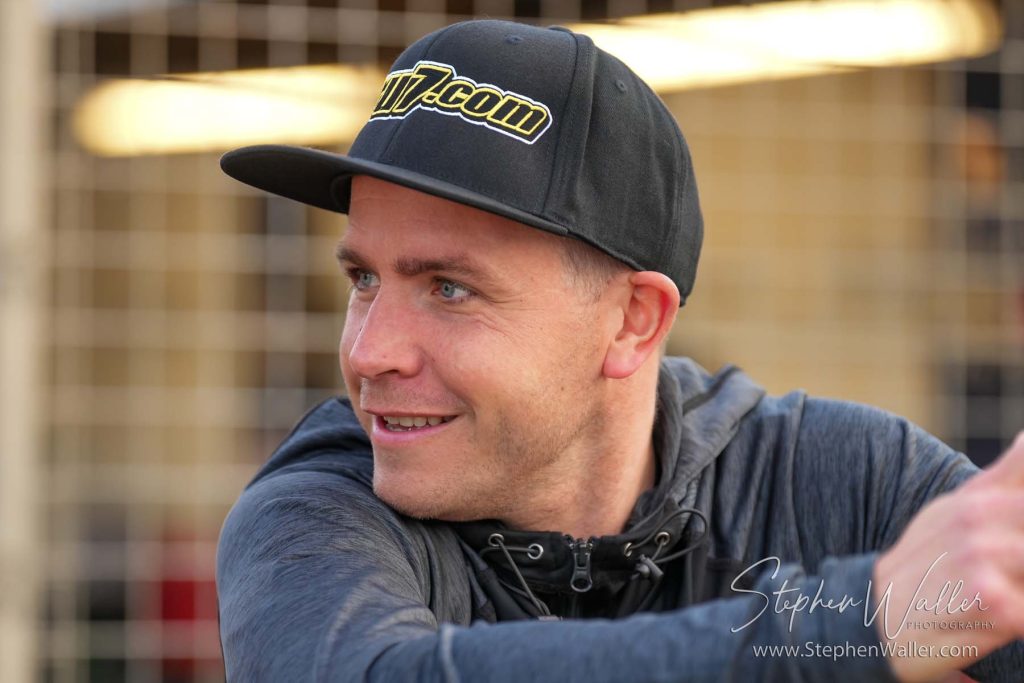 Ipswich 'Tru Mix' Witches team manager Ritchie Hawkins reflects on Thursday's win over Peterborough.
"It was a great performance and we have built a very good lead, but I was just happy with the improvement shown in the side. We are carrying on that improvement every meeting and it was nice to see. It was a very good meeting with lots of good racing and a good all round team performance and I am very happy.
"Everybody is delighted to see Keynan ride like that and get his first paid maximum, it was brilliant to see. It was probably Danny's best meeting around here for a little while as well. The top four dropped two points between them, so nobody will be able to compete with that.
"Going to Peterborough we will go there looking to win a meeting but obviously we have a big lead, and it is one that you wouldn't expect us to throw away. We have to make sure we are focused enough not to throw it away and make ourselves look silly.
"Erik is still recovering; he had a procedure on Monday and the doctors felt that it would have him fit for tonight but unfortunately, he is still under the weather. It is not worth risking him for tonight, we have a week off next week which gives him more time and the plan would be that he will be back at Wolves.
"With the weather, it was probably the worst crowd I have ever seen for a meeting against Peterborough but thank you to those that did brave it and attend, and I think we put on a great show for you. I'm sure everyone who did come was pleased they did. All credit to the track staff and Bob (Ellis) for the work they put in today to get the meeting on and provide a great racetrack, they did a superb job."
RIDER OF THE NIGHT
Rew had his best night in Ipswich colours so far and flew to an impressive paid maximum from five rides, showing just how much improvement he is making in the early stages of his British career.
WHAT IT MEANS
Ipswich take a 24-point lead into the second leg of this Knockout Cup semi-final against Peterborough. A date for the second leg is still to be confirmed.
UP NEXT
The Ipswich 'Tru Mix' Witches travel to Wolverhampton on Monday 22nd May to take on the Wolves at the Ladbroke Stadium in the Premiership. Tickets can be purchased on the gate.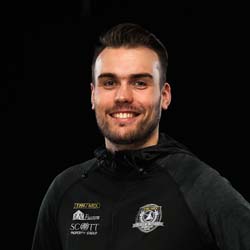 Digital Media Manager at Ipswich Speedway