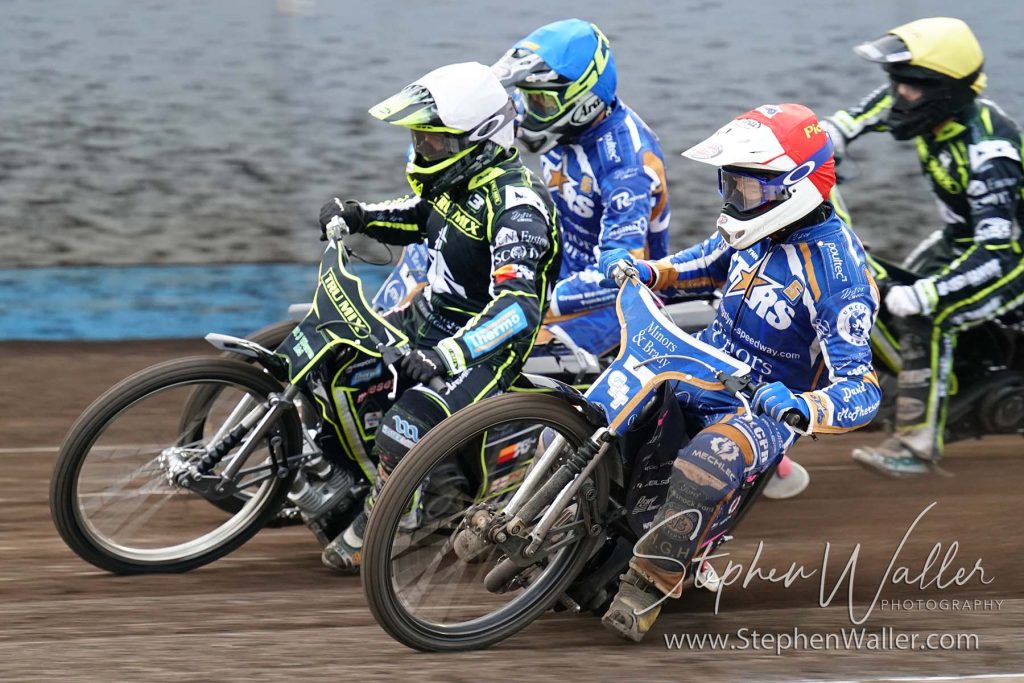 By David Rowe
THE SCORES
KING'S LYNN 43: Richard Lawson 3, Lewis Kerr 5+1, Chris Harris (G) 9+1, Thomas Jorgensen R/R, Josh Pickering © 12+1, Richie Worrall 13+2, Jack Thomas (RS) 1, Jake Mulford (no.8) 0. Team Manager: Alex Brady
IPSWICH 47: Jason Doyle 15, Paul Starke R/R, Danny King © 8, Erik Riss 4+1, Troy Batchelor 9+1, Ben Barker 8, Danyon Hume (RS) 3. Team Manager: Ritchie Hawkins
REFEREE: S.H. Kennett
PREMIERSHIP TABLE
| | | |
| --- | --- | --- |
| Team | Meetings | Points |
| Ipswich | 7 | 16 |
| Belle Vue | 7 | 14 |
| Wolverhampton | 6 | 12 |
| Sheffield | 5 | 12 |
| King's Lynn | 6 | 8 |
| Peterborough | 5 | 0 |
THE STORY
The 'Tru Mix' Witches delighted their travelling supporters with a 47-43 victory at local rivals King's Lynn to regain their position as Premiership league leaders.
It was a second away win of the season for the men from Foxhall, and it was secured thanks to the brilliance of Jason Doyle who completed a 15-point maximum in a last-heat decider.
The Stars were forced into changes on the day of the meeting with Danish duo Niels-Kristian Iversen (food poisoning) and Thomas Jorgensen (injured on Wednesday) both ruled out, but they did call up in-form Chris Harris as a guest, and another close-fought battle ensued which always looked destined to go all the way to the last race.
Doyle and Erik Riss got the Witches off to a flyer with a 5-1 in Heat 1, but the hosts quickly turned that around and edged in front with maximum points from Harris and key reserve Richie Worrall in Heat 3.
But the Stars lost their Rising Star Jack Thomas after a heavy crash in Heat 4 when he clipped Ben Barker on the exit of turn two, with both riders coming down, and with Troy Batchelor holding off Josh Pickering in the re-run with Barker third, the scores were back level.
Doyle and Danyon Hume put the Witches back ahead in Heat 5, and Batchelor and Barker doubled the advantage with another 4-2 in the next, Barker collecting third place after Lewis Kerr hit mechanical trouble.
But the match turned back the Stars' way when Harris stormed inside Batchelor to join Pickering for a Heat 9 5-1, before Kerr recovered from his bike trouble to head up a 4-2 in Heat 10 as the home side edged two points up.
Doyle's third win in Heat 11 left the scores at 34-32, but a big win for skipper Danny King in Heat 12 saw him hold off Harris, whilst Barker added the crucial third place to level the scores – and Heat 13 also went Ipswich's way with a 4-2 even though Pickering was able to split Doyle and Batchelor.
A brilliant ride by Barker to charge past Worrall in Heat 14 ensured the Witches would go into the last race with the advantage, and Doyle was the man for the pressure race with a tremendous start to take victory, whilst King added third place to leave the visitors winners by four points after another tremendous contest.
REACTION FROM THE BOSS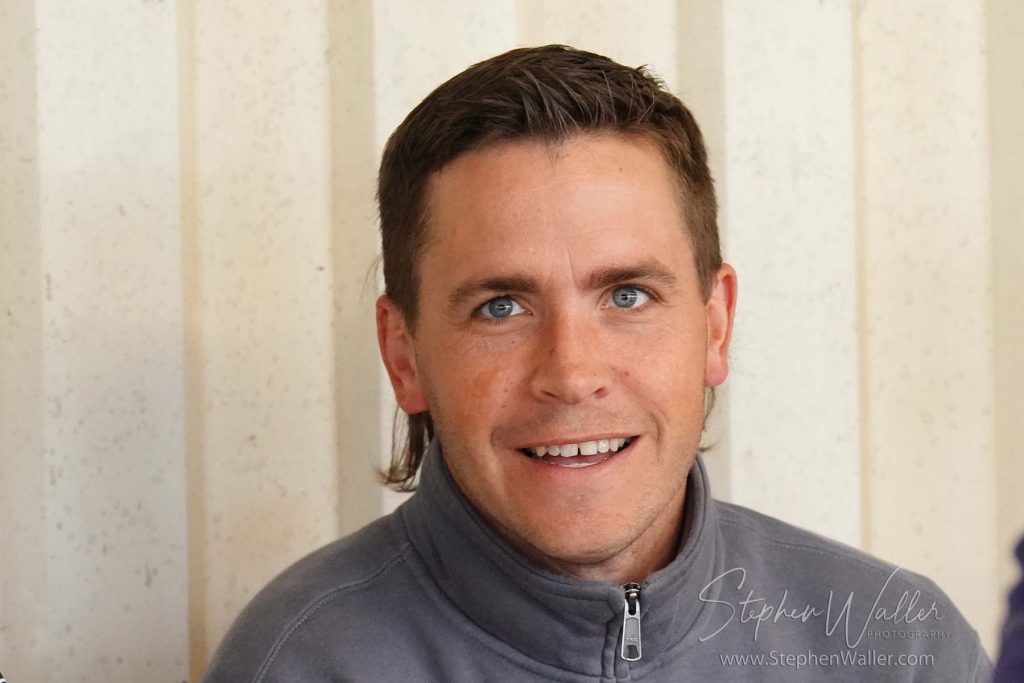 Ipswich 'Tru Mix' Witches team manager Ritchie Hawkins reflects on Thursday's victory at King's Lynn.
"Any away win is good, but obviously at King's Lynn it feels very satisfying, and it was a brilliant night for the team and our travelling fans. It was nice to send them home happy after an away meeting, and especially after last season, so I'm delighted for them.
"Jason Doyle was superb again, he leads from the front and it was another last-heat decider which I seem to be saying after every meeting, but when he's going out there he fills you with complete confidence.
"I do think the standard of the league is very competitive. Nowadays you see a lot more away victories, it's very close between the teams and it's all down to who performs on the night, which is good for the sport.
"But for us I still don't think we're as good as we could be – but it was another improved performance, and I'm delighted with the way things are going. We're top of the league now but we're still improving, so it's nice to be in this position and we still need to keep progressing."
RIDER OF THE NIGHT
It can only be No.1 Jason Doyle with a superb 15-point maximum thanks to a string of fast gates and decisive first bend manoeuvres, underlining the class he has brought to the Witches' ranks this season.
WHAT IT MEANS
The 'Tru Mix' Witches are back on top of the Premiership table, two points ahead of Belle Vue, and four clear of Sheffield and Wolverhampton after the Tigers beat the Wolves 46-44 in a last-heat decider at Owlerton. King's Lynn remain fifth after their home defeat.
UP NEXT
The 'Tru Mix' Witches host the second round of the Premiership Pairs at Foxhall Stadium on Thursday 16th June. Tickets can be purchased here.