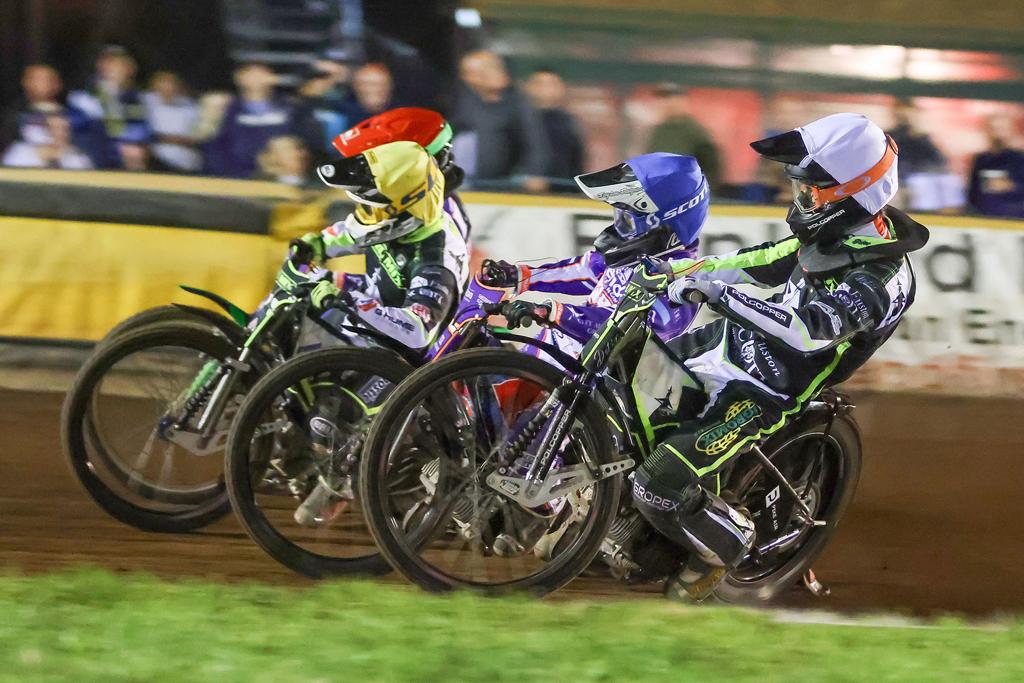 By Henry Chard
THE SCORES
PETERBOROUGH 48: Artem Laguta 1, Chris Harris © 13+1, Vadim Tarasenko 5, Benjamin Basso 7+1, Niels-Kristian Iversen 7+1, Ben Cook 12+1, Jordan Jenkins (RS) 3. Team Manager: Rob Lyon.
IPSWICH 42: Emil Sayfutdinov 10+1, Erik Riss 6+2, Danny King © 7, Keynan Rew 5+1, Jason Doyle 12, Danyon Hume 2, Ashton Boughen (G) (RS) 0. Team Manager: Ritchie Hawkins
REFEREE: C. Turnbull
KNOCKOUT CUP DRAW
QUARTER-FINALS
First Leg: Wolverhampton 46-20 Belle Vue. Second Leg: Belle Vue 54-36 Wolverhampton
First Leg: Ipswich 48-42 Leicester. Second Leg: Leicester 43-47 Ipswich
First Leg: Sheffield 58-32 King's Lynn. Second Leg: King's Lynn 34-56 Sheffield
SEMI-FINALS
First Leg: Ipswich 57-33 Peterborough. Second Leg: Peterborough 48–42 Ipswich
First Leg: Sheffield 54-36 Wolverhampton. Second Leg: Wolverhampton 52-38 Sheffield
FINAL
Sheffield v Ipswich
THE STORY
The Ipswich 'Tru Mix' Witches secured their spot in the Knockout Cup final on Monday night at Peterborough after a narrow defeat.
The Suffolk side took a 24-point lead to the East of England Arena, using 16-year-old Ashton Boughen as a guest for the injured Dan Thompson whilst the Panthers were at full strength. The Panthers started well and built a six-point lead after four races but never threatened a miraculous comeback and they were pegged back with the scores level after 13 races. The home team hit two heat advantages in the final two races to get a win on the night, but it was Ipswich who took a big 18-point win on aggregate. Jason Doyle top scored with 12 points.
Panthers captain Chris Harris won a shared heat one and Danyon Hume led heat two but was passed by Ben Cook as the home team went in front with a 4-2. Benjamin Basso took victory in heat three as Danny King split the Peterborough pair meaning another heat advantage to the hosts. There was another 4-2 in heat four as Niels-Kristian Iversen held off Doyle with Cook third, making it 15-9.
The Witches hit back in heat five with a maximum from Emil Sayfutdinov and Erik Riss. Harris made the move on Doyle to win heat six in a 4-2 to Peterborough before Ipswich cancelled it out in heat seven with Keynan Rew winning and King third. Riss won heat eight in a 3-3 to leave the score 25-23 on the night with the away side still in full control of the tie.
Doyle won a shared heat nine and Harris won the battle with King at the front in heat 10 in another 3-3. The 3-3s continued in heat 11 as Sayfutdinov took the chequered flag. King was leading heat 12 but was passed on the run to the line by Cook as the home team recorded a 4-2 to put them 38-34 in front but the Witches had already qualified by the final on aggregate by this point.
Doyle and Sayfutdinov levelled the score on the night with a maximum in heat 13 before Peterborough went back in front in heat 14 with a 5-1 of their own. The Panthers ensured they would win on the night as Harris rounded Doyle on the final bend to win heat 15 in a 4-2 but it meant little as the visitors booked a date against Sheffield in the Knockout Cup final.
REACTION FROM THE BOSS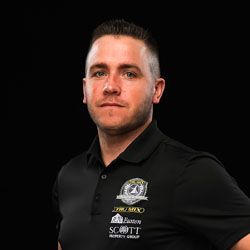 Ipswich 'Tru Mix' Witches team manager Ritchie Hawkins reflects on Monday's defeat at Peterborough.
"A good performance again against a really strong Peterborough team now. We didn't let ourselves get into a position to worry and I leave the meeting very happy with the team.
"It is nice to see Keynan and Erik doing well and I thought Danyon rode better than his two points. Everyone contributed to the aggregate win, and we keep going on into the cup final and it keeps morale high going into the massive meeting next week.
"Ashton came in and he only turned 16 last week. I have seen him ride a couple of times and the more he rides in this league the more he will get on pace with how quick the boys are out of the start into the first bend, that was the only place he lost ground.
"We have got a date with the new-look Sheffield team in the final in two weeks' time and I'm sure everyone will look forward to that. We haven't won the cup for a long time, and we are in good form and in a good position to go and win it."
RIDER OF THE NIGHT
It was a professional job by the away team led by Doyle who top scored with 12.
WHAT IT MEANS
Ipswich progress to the Knockout Cup final where they will take on Sheffield over two legs to determine the 2023 champions.
UP NEXT
The Ipswich 'Tru Mix' Witches travel to King's Lynn to face the Stars at the Adrian Flux Arena on Monday 4th September in the Sports Insure Premiership. Tickets can be purchased on the gate.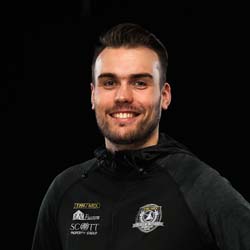 Digital Media Manager at Ipswich Speedway