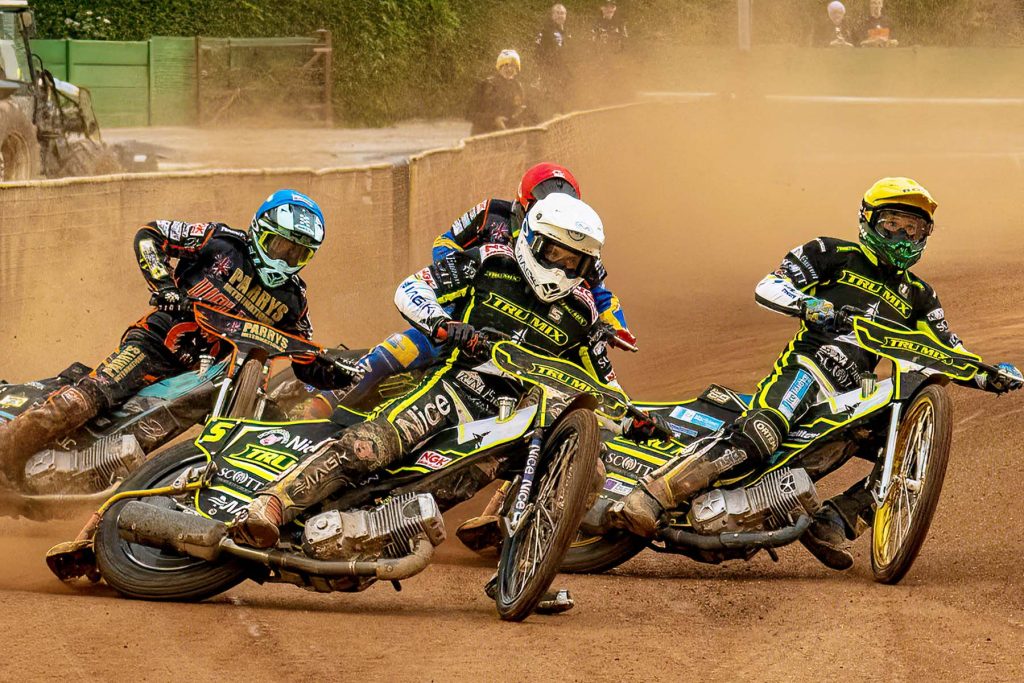 By Henry Chard
THE SCORES
WOLVERHAMPTON 49: Sam Masters © 12, Steve Worrall 7+2, Craig Cook (g) 4, Ryan Douglas 7, Rory Schlein 10+1, Zach Cook 5+1, Leon Flint (RS) 4+2. Team Manager: Peter Adams
IPSWICH 41: Jason Doyle 14+1, Ben Barker 4, Danny King © 8, Keynan Rew 3+2, Emil Sayfutdinov 9+2, Danyon Hume 3, Joe Thompson (RS) 0. Team Manager: Ritchie Hawkins
REFEREE: W. Jarvis
SPORTS INSURE PREMIERSHIP TABLE
| | | |
| --- | --- | --- |
| Team | Meetings | Points |
| Belle Vue | 7 | 12 |
| Wolverhampton | 6 | 9 |
| Leicester | 5 | 7 |
| Ipswich | 5 | 6 |
| Sheffield | 5 | 5 |
| King's Lynn | 5 | 5 |
| Peterborough | 7 | 2 |
THE STORY
The Ipswich 'Tru Mix' Witches were defeated at Wolverhampton on Monday night in the Sports Insure Premiership.
Wolves raced into a six-point lead after just two races and were keeping the away side at arm's length until a maximum to Ipswich in heat nine put them just two points behind. There were just four points between the two sides going into the last three races, but Wolverhampton finished strongly to secure victory. Jason Doyle top scored for the Witches with 14+1.
The Wolves pair of Sam Masters and Steve Worrall made the start in heat one but Doyle soon passed Worrall and despite his best efforts couldn't find a way past Masters, resulting in a 4-2 to the hosts. That was followed by a 5-1 to the home team in heat two before a first 3-3 of the evening in heat three. It was another race win to Wolves in heat four as Rory Schlein took the chequered flag ahead of the Witches pair, leaving the hosts 15-9 up.
Doyle got the first heat win for the visitors in heat five with Ben Barker third for a first heat advantage of the evening to Ipswich. Emil Sayfutdinov won a shared heat six and Ipswich skipper Danny King led heat seven but was overtaken by Schlein as it ended in another 3-3. Worrall won heat eight as Barker managed to get past Leon Flint for second to reduce the damage to a 4-2 but the Wolves held a 27-21 lead after eight races.
Ipswich team manager Ritchie Hawkins brought in Doyle as a tactical substitute in heat nine and he followed partner Sayfutdinov home for a maximum to the away team that put them just two points behind. Wolves restored their six-point lead with a 5-1 of their own in heat 10. Doyle won heat 11 ahead of Schlein with Barker picking up a point for a heat advantage to the Suffolk side. King won heat 12 for Ipswich in a 3-3 leaving things finely poised with Wolves leading 38-34 with three to race.
The Wolves pair of Masters and Schlein hit a 5-1 in heat 13 to put them on the brink of victory and the win was confirmed with another maximum in heat 14. Doyle and Sayfutdinov did hit back in the final race of the night with a 1-5 to reduce the margin of the defeat to eight points.
REACTION FROM THE BOSS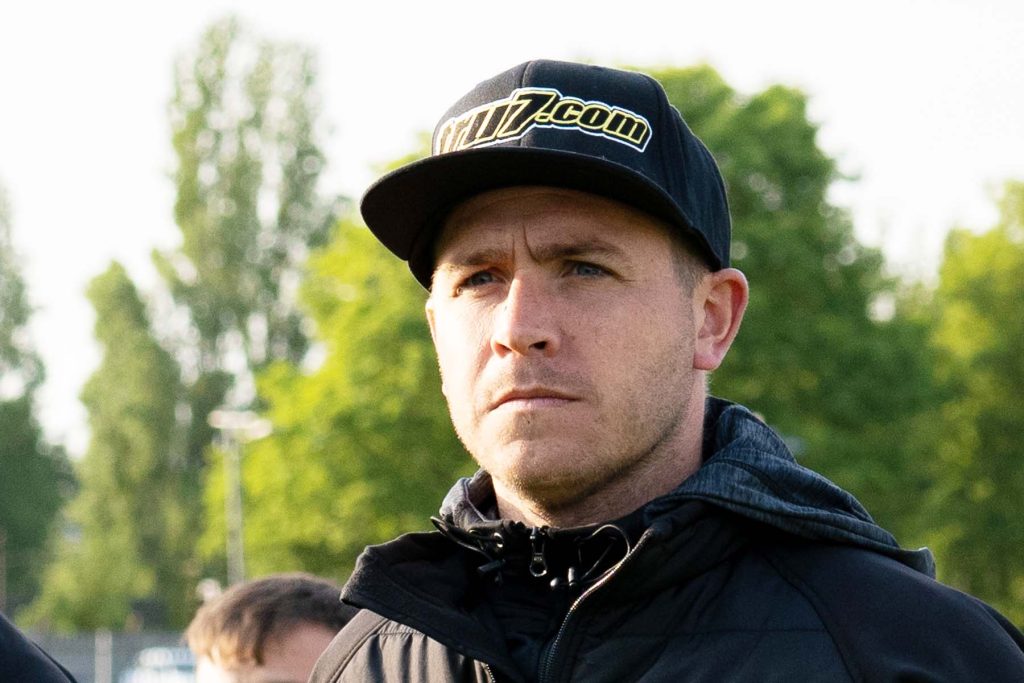 Ipswich 'Tru Mix' Witches team manager Ritchie Hawkins reflects on Monday's defeat to Wolverhampton.
"I thought it was a decent performance seeing as it is early doors in the season. I come away disappointed that we didn't get a little bit closer in a sense, but I was fairly content with our performance as a team. It was the first time here for Keynan and it has been a long time since Emil has been year and they have picked up a lot of experience which will help us later in the season.
"It is probably one of the few tracks left in the country where you have a big home advantage because it is tighter than other tracks. I thought Keynan took to it well, better than his score suggests and Emil after his first ride was extremely good again. I felt they did well and Ben bar heat one rode well in his first meeting back for us and overall, I didn't think it was a bad performance for this stage of the season.
"This is probably the first time this year where I have thought about the aggregate bonus point. Certainly, going into heat 15, that was a vital 1-5 that made the bonus point realistic for us. Wolverhampton will be happy to come to Ipswich with an eight-point lead, but it is one that is achievable for us to pull back as well. That is another exciting factor to add into the mix next week."
RIDER OF THE NIGHT
Doyle was the leading light for Ipswich, recording three race wins on his way to top scoring with 14+1 from six rides.
WHAT IT MEANS
Wolverhampton stay second after adding another two points to their tally whilst Ipswich drop to fourth. Wolves take an eight-point lead to Foxhall on 1st June with the aggregate bonus point up for grabs.
UP NEXT
The Ipswich 'Tru Mix' Witches host the Leicester Lions at Foxhall Stadium on Thursday 25th May in the Sports Insure Premiership. Tickets can be purchased online in advance here and on the gate.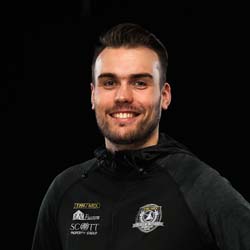 Digital Media Manager at Ipswich Speedway