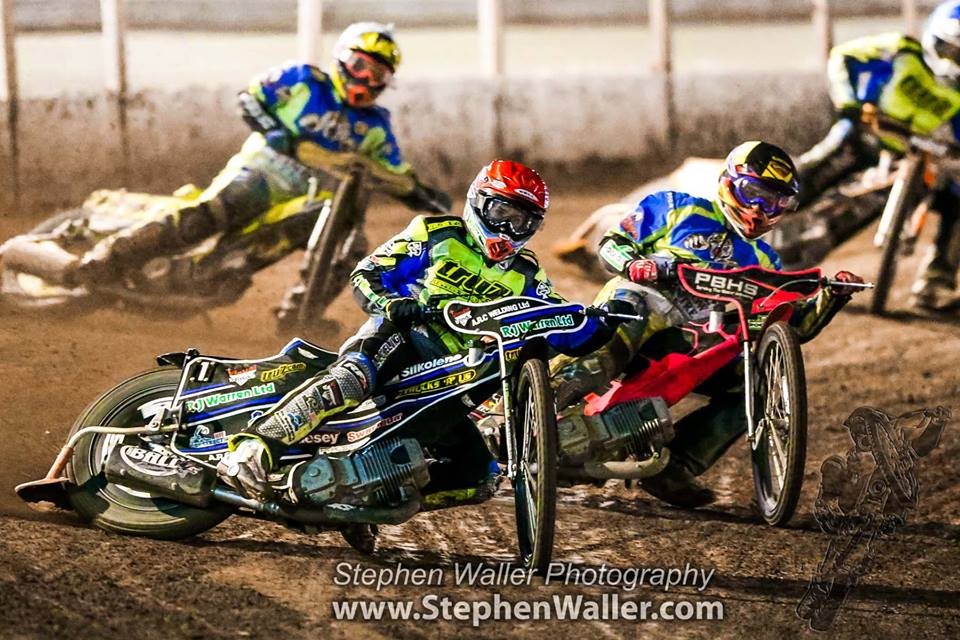 'Tru7.com' Witches captain Danny King scored six points at the Riders Individual Championship at Glasgow on Saturday, which was not enough to progress to the semi-final.
King, who has been suffering from illness all week and has endured a busy schedule, made the long trip north and battled to six points from five rides. Berwick's Nick Morris won on the night ahead of Peterborough's Chris Harris and home rider Richie Worrall.
Things started brightly in his first outing as he won heat two comfortably ahead of Harris and Morris. However, the captain suffered bike troubles in heat five and just about managed to finish the race at the back.
The 2016 British champion was involved in an action-packed heat 10 as Glasgow's Aaron Summers produced a fine cut back to pass everyone on the back straight of the opening lap. Peterborough's Paul Starke then hit the front going into the second lap as King rounded Summers at the end of the second lap to get into second. The home rider then got back into second on the third lap, leaving King with a point as Edinburgh's Sam Masters pulled up at the back.
King picked up another point in heat 15 as Peterborough's Jack Holder beat Scunthorpe's Josh Auty to the chequered flag. The 31-year-old made the gate in his final outing but Glasgow's Richard Lawson rounded the Witches man and Newcastle's Stuart Robson nipped past going down the back straight, as King finished the night on six points.
Final:
Morris, Harris, R.Worrall, Lawson
Semi-final:
Lawson, Morris, Robson, Wells
Qualifying Scores:
Richie Worrall (Glasgow) 15
Chris Harris (Peterborough) 12
Stuart Robson (Newcastle) 12
Richard Lawson (Glasgow) 11
Nick Morris (Berwick) 10
Ricky Wells (Edinburgh) 9
Paul Starke (Peterborough) 9
Steve Worrall (Newcastle) 8
Jack Holder (Peterborough) 8
Aaron Summers (Glasgow) 7
Danny King (Ipswich) 6
Josh Auty (Scunthorpe) 4
Michael Palm Toft (Scunthorpe) 4
Sam Masters (Edinburgh) 3
Jan Graversen (Sheffield) 2
Ryan MacDonald (Reserve) 0