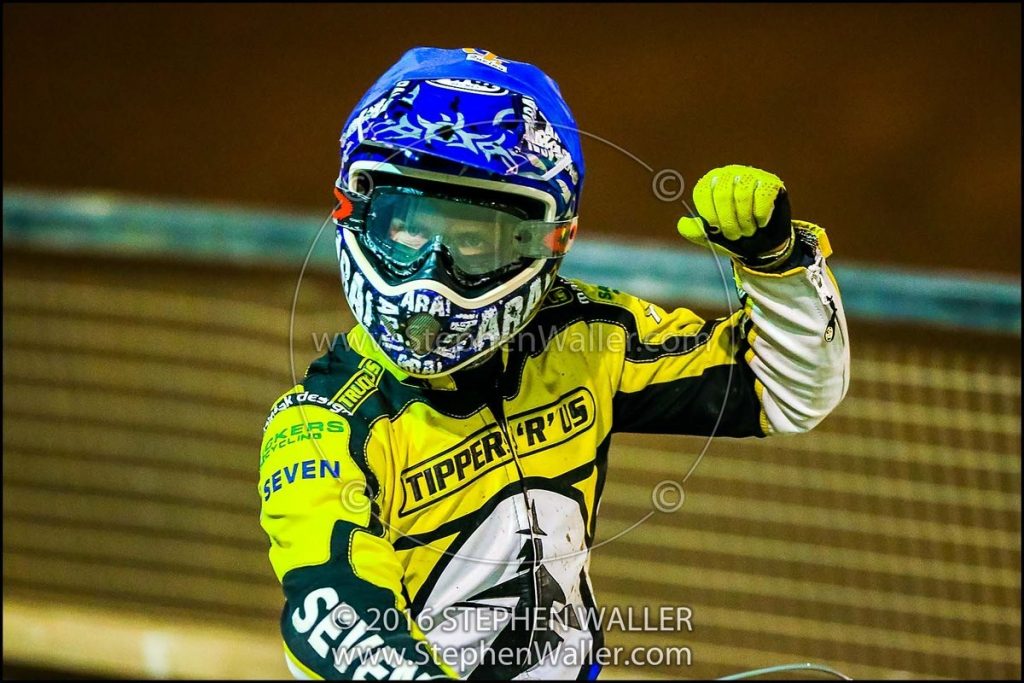 Words: Henry Chard
'Tru7.com' Witches asset Morten Risager has decided to retire from the sport to focus on other career ventures.
The Dane last rode in Britain with the Witches in 2016 before deciding to just ride in the Danish league in 2017. However, he has now decided to hang up his kevlars 14 years after making his debut in Britain in 2004 for Coventry.
"I decided last year to ride for a bit of fun in Denmark and do it as a hobby rather than a job," said Risager. "I enjoyed it but I got to a point where I was working full-time and studying and then spending 15-20 hours on speedway and I wasn't enjoying it enough to make up for the time and money I was spending on it. I've had a laugh and a quiet year to finish off with and I would rather get involved in another way in the future."
Risager is currently studying at university back in in Denmark and will become a father in March.
"I am at university at the moment and should be done with that in the summer of 2019 and hopefully that will help me to get a decent job following on from that. Hannah and I have a baby on the way, due in March so that is an exciting time too."
The 30-year-old looks back on his career with great fondness but admits he expected to go further in the sport when he started off.
"I have enjoyed my career, I have spent 13 seasons riding in the UK and have ridden all over Europe and in Australia once. It has been good fun but when I was younger I expected to get a lot further in the sport than I have but there have been different reasons for that with injuries and stuff. I still feel lucky that I have been able to make a living from my hobby for 13 years and it has been great."
The Witches asset has had plenty of success in his career but picked out his appearance at the 2007 Danish Grand Prix as a highlight where he appeared twice as a track reserve scoring two points.
"There have been lots of highlights, getting some track time at the Copenhagen Grand Prix 10 years ago was a big thing and I have had some good results in the junior stage. I've won league titles in Denmark, Sweden, Germany and the UK and they have been big things for me. I don't have any regrets really, there are always things you would change or do differently but no regrets as such."
Risager says he would like to keep involved in the sport in some capacity but is putting other things first for the time being.
"I have had a few kids in Denmark ask if I could help them out next year, guys who are on the verge of coming to the UK and I have said yes to that but I don't want to commit to doing everything. As long as it fits into my schedule and plans. I won't promise anyone I am going to be available on 15th June for example, if that is when they have a meeting as I do not want to be committed to having a full schedule and a full diary next year especially with the baby on the way."
The Arhus-born rider says he is highly unlikely to return to the saddle and make a U-turn on his decision as others have done in the past.
"I doubt I will return to racing, I have enjoyed it and done it for long enough. I said from the start and when I came to Ipswich that I didn't want to ride until I was 40-45 if I couldn't do it at a higher level than what I was riding at. When I joined Ipswich and dropped down to the Premier League, I wasn't expecting to do 5-6 years in it but I had a few injuries and wanted to give it a good shot when I got rid of the injuries. I did that and got back to a level I felt I could get to. I couldn't take it any further as the money wasn't good enough to make up for the time you spent on it, which was why I quit England."
Risager holds the club in high regard after becoming an asset at the club in 2011.
"Ipswich is my home away from home, the club and the town. It is the club where I have enjoyed my career the most and it is a family to me. It has been great and would always be first on my list if I had to choose any club outside of Denmark."