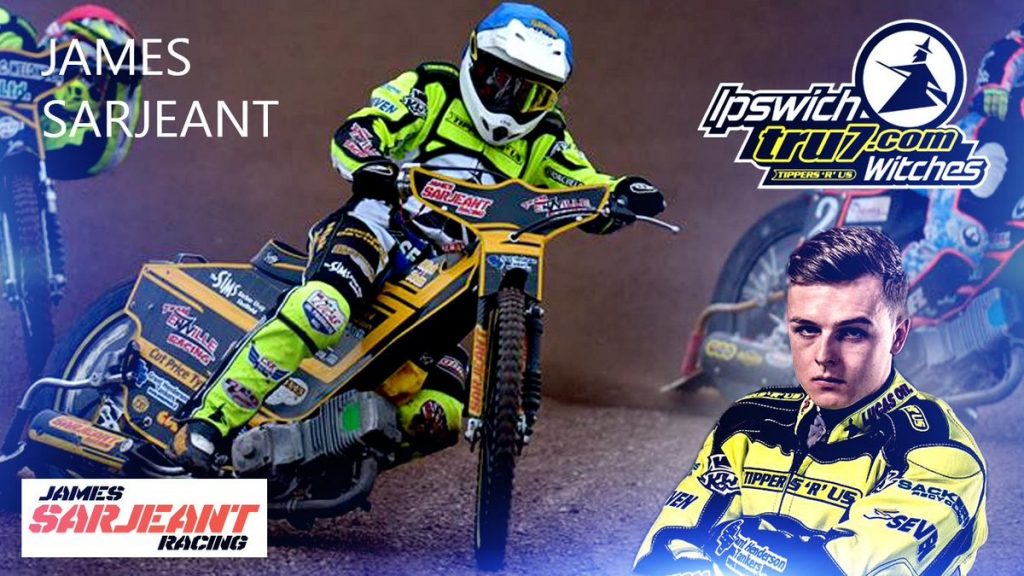 The 'Tru7.com' Witches have moved quickly to sign James Sarjeant as an injury replacement for Kyle Newman.
Sarjeant was left without a club in 2017 after it was confirmed Premiership outfit Coventry would not race this season but the injury to Newman has given Sarjeant an opportunity to return to Foxhall in the Championship.
The 23-year-old was a hit with the Foxhall faithful in 2016 as he went from strength to strength as the year went on. The Witches management wanted to keep the Sheffield-born rider in 2017 but couldn't fit him in the side due to his average.
Sarjeant will ride as an injury replacement for Newman until the latter becomes fit again. It is unknown at present how long Newman will be out for.
Promoter Chris Louis says that he feels for the injured Newman and that it was the obvious choice to bring back Sarjeant.
"It's really disappointing for Kyle," said Louis. "He has worked so hard over the winter to get fit and we plan to bring him back into side when he is fully recovered, we don't know when that will be yet.
"It was the obvious choice to bring Sarj (James Sarjeant) back into the team in the meantime, he did well for us last year, he knows the place and can't wait to get back racing."
Sarjeant will be in the Witches side to face Berwick on Thursday evening in the Knockout Cup at Foxhall.
Words: Henry Chard