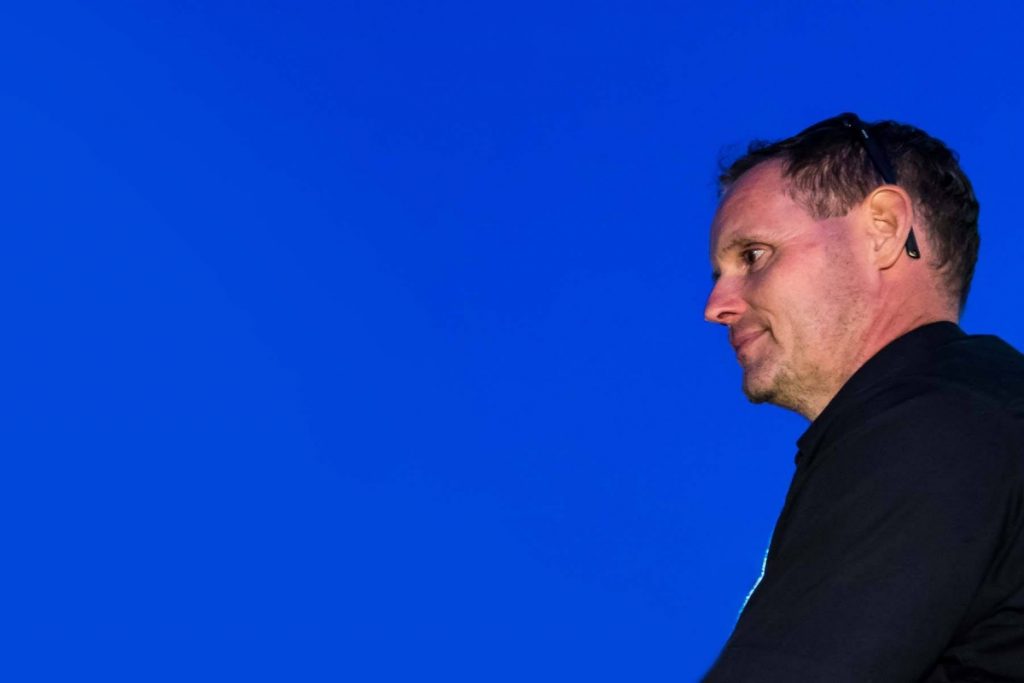 I am very happy with the 2018 team and in many ways it was a simple job as we knew what we wanted. Ritchie (Hawkins) and myself spoke about it before the end of the season and basically said that this team has gelled so well that with the injuries and not being able to put out the team we originally put together on track, it needed a second chance. You can only guess what the parameters will be that you are given to work with next year. As it worked out, it gave us a golden opportunity to bring the same team back with one change as we did have to shed some points to get within the 42.5 limit. We had a game plan and we have very much got that and we are excited about it.
We don't agree on everything and that is probably the case for everyone but thankfully we agree on most things and that's what makes us work well as a team. We work really well together and we are able to discuss what the other is disputing and we make what we believe is the right decision between us. It is an easy working relationship and fundamentally that is because we both want the same thing for the club and that is success and trophies for the fans.
I said this in a Speedway Star article maybe a year or two ago that we have lost the old tradition of loyalty, which is maybe the case in general society but I have seen it greatly in our sport. Partly that is down to the rules and regulations but there is no continuity and loyalty to a team but we have been able to pay that back. Obviously Kyle (Newman) did the majority of last season and we have had to lose him and Nathan (Greaves). Nathan wasn't part of that original line-up but he came in and did a perfect job. Kyle is the one that is not starting from the off again and both of those decisions were really tough as we didn't want to lose anybody that rode for us last year but we had to make those decisions and we have shown loyalty to the team. There is one change to what was the starting line-up in 2017 and I am happy to be able to do that and that is important to me as I said in that article a couple of years ago. There is not enough loyalty and we are not given the opportunity enough because of the rules but we have grabbed this chance with both hands.
There is two parts to having the same team back, they respect each other and get on really well. Had we have had six or seven riders that were not getting on it would have been pointless to bring them back as a unit. That wasn't the case and we are building a bond and relationship with the fans and individual riders. Fans come to support Ipswich as a team but they have always taken a shine to one or two riders and when those riders are not there the next year it is difficult to find that bond again. Those relationships are getting stronger now and that is what is missing in speedway these days. I am really excited for the fans, riders and sponsors that they are coming back and we are building on those relationships that were strong last year and will be even stronger next year.
I am really excited about Michael (Härtel) as so many people are unaware of who he is and what he is capable of. I am not putting pressure on him and I won't say 'watch him go, he is going to do this and that,' but he will have the opportunity to show me and everyone else what he can do. It is all new to him, he is only 19 and he is moving from his homeland to spend the majority of his summer in the UK and that will be difficult for him. He will need help and a little bit of time to settle down to UK racing and the tracks and surfaces which are completely different to continental riders. Everyone has seen that in the past and knows that. I believe he is someone who is capable of turning his hand to it very quickly, mainly because he has natural ability and his attitude towards the sport. I am looking forward to working with him and for the fans to see him ride for the first time. I think it is that little injection of the unknown and excitement which adds to the team. Even the riders in the team know very little about him but they are excited to see him and help him along the way. Already that is helping the whole team bond.
Announcing all seven riders at the same time is something that we have done before and we always aim to do. It is not something other clubs tend to do but I like it. I like to get it done early and I like to get the team out there because at the end of the day we have a product to sell to fans and sponsors and they need to know what they are buying into. Whether it is a season ticket or sponsorship, I want everyone to know what we are about. Until we get the team out there that is not the case and it is the way I like to do business. It works and I am happy with it.
As a club asset Gino (Manzares) is always part of our plans. We knew how keen he was and if anything had gone wrong with bringing the team back that we wanted to bring back, he would have been our first phone call. We have been in communication and knew exactly how keen he was, as would anyone who is on social media for the last six months. In the end, we got what we wanted and we have worked to make sure he got the opportunity here and he has that now with Scunthorpe. We are pleased he is back and will be racing against strong opposition every week and I hope he has a great season as he is a big part of our club. It is a temporary thing as far as we are concerned and hopefully it works out for him.
He has been doing all he can in the USA which is limited these days. His World Cup experience this year was vital to him keeping his hand in on different tracks against good opposition to put himself in the shop window and get a place back here. Any young American will see those World Cup opportunities and grab them with both hands to come to Europe, because this is what happens. Gino played it perfectly and he came over as part of the squad and he showed he can compete with the best of what Europe has to offer and that did him no harm.
It's a case of getting back into a routine of consistent speedway on a league basis which he has missed the last two years and we wish him all the best. We will be in constant contact and keeping an eye on him with a view to welcoming him back in the future.
Have a great Christmas and an even better New Year!
Chris