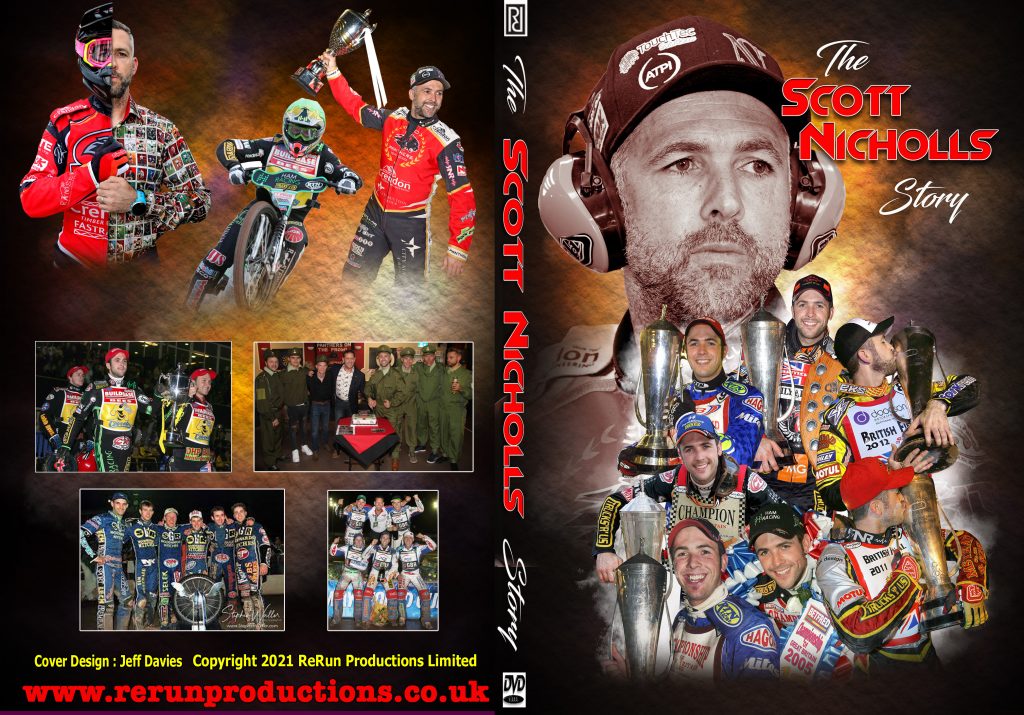 The Scott Nicholls Story DVD is now available to purchase and makes a great stocking filler.
A fitting tribute to one of the most popular riders of his generation, Hot Shot Scottie Nicholls, as he talks in depth with the inimitable Kevin Long about his career including:
His 11 British clubs including footage of his four league championship winning triumphs
His Grand Prix career
His fisticuffs with Emil Sayfutdinov at Cardiff
His record-breaking seven British Championship successes
His international career with Team GB 
His highly successful testimonial meeting
His media work and his thoughts on the future of British Speedway
This is a top quality five hour production (but with a 27-year career it had to be a little on the long side) which includes lots of action of Scott racing from a 16-year-old Panther to a member of the Dad's Army Panthers and all teams in between!
At the unbeatable price of £15 (+ £2 p/p), purchase here.