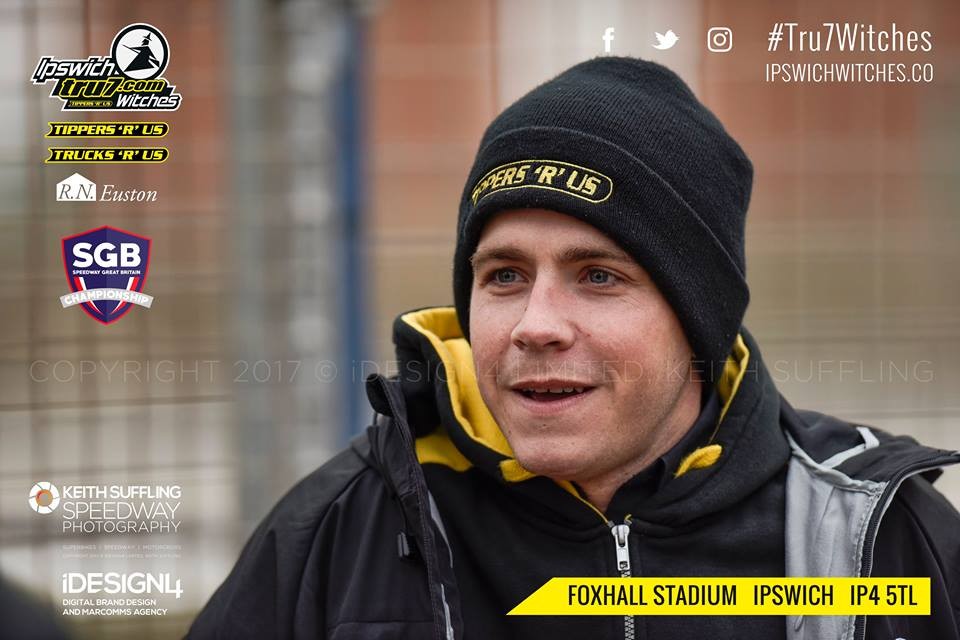 It has been a really pleasing month or so overall and it was a shame we missed a couple of meetings due to the weather so that we couldn't push on that bit more. We had two important away wins and we have ended the month of May in a strong position in the league. There is a lot more to come from us as a team still.
It has been a bit stop-start this season with the injuries we have had. Going forward into the second half of the season where we start racing teams again, hopefully we will get a bit more momentum going and start picking up more points on the road than we have been up until now.  I do feel on our day with the riders we have that can score points anywhere that we can challenge anyone anywhere.
It was the first time as a manager that I have lost my temper at Workington and it just frustrated me that a rule is classified in black and white and someone does not follow that. There is a lot of stuff open to interpretation in speedway but when a specific rule is stated and is not followed it is frustrating as a rider and a manager. We need referees singing off the same hymn sheet and they are all applying different rules in different ways and that is frustrating. I don't think they are given enough ongoing training to be fair. Once they have passed their assessment, they are sent out and I don't know if there are ongoing assessments. As a rider you review yourself, as promoter you review yourself and you always want to be better and try and improve for the next meeting, whether you are world champion or National League. I don't think that is the case in refereeing and I don't think they have that review criteria.
Justin (Sedgmen) and Nathan (Greaves) haven't had a mega number of meetings with the team but Nathan has come in and done really well. Danyon (Hume) was averaging nearly five and Nathan has come in and is averaging over five himself and that has kept us strong at reserve everywhere. He has fitted in really well and I'm pleased. Sedgy has had some really good meetings but has struggled in the two away meetings but his home form has been good. He is replacing Nico (Covatti) who was statistically our best rider away from home this season. Sedgy is a lot better than his two away performances suggest and he will improve and hopefully will start to show his home form away from home.
I spoke to Nico last week via text and his recovery is going well. It's a complicated injury though. It has been great to have Danyon with us at some of the away matches and at Foxhall, he is very much a member of the side still and he looks better every time I see him. His recovery is going really well. Obviously until we have an x ray we don't know how the bone is healing.
Cam (Heeps) is starting to mature and seems more focused and has had another good month. It was important to get a place at Somerset. We spoke a lot about it at the time and I really encouraged him to take it and he is ready to grab it with both hands. Sharing a workshop with Scotty (Nicholls) and helping him out mechanically will be very positive to him too. He is doing well and is starting to fulfil that potential we always knew he had.
Danny (King) has been exceptional at home but he will admit himself that he has not been quite there away from home in the Championship or Premiership and hasn't quite got it together at the start of the season. Richard (Maull) is back now and is helping him on the mechanical side, he has got new equipment and in the last few weeks he is starting to feel like himself again. He will push on now and have a really good season, pretty similar to last year really, starting off slow and building to something.
There is a lot of Witches interest in the British Final with our top two competing in the meeting. They both have a good chance and Danny will be determined to retain his crown and I think Rory (Schlein) goes there very focused in trying to win it. It will be interesting for us Witches fans to see them up there challenging and I will be there watching.
Kyle (Newman) has had a couple of guest bookings and when Poole's fixtures start to pick up and ours start to pick up he will be just fine. He is an established rider and I don't buy into the fact of people saying he has struggled in the Championship compared to the Premiership. He has been at Poole a long time and he knows the place well and there is not much difference between the two leagues. Whereas, he has been a number one at Plymouth so I think he was struggling there and as a number one there is more pressure. Kyle just needs meeting, he hasn't been at his best but a few more meetings and we will see his best.
See you all soon,
Ritchie