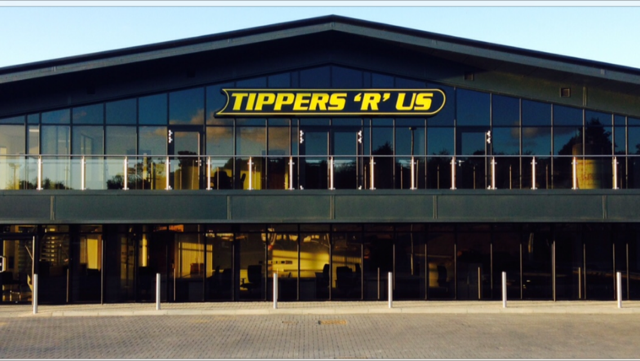 Local businessman and owner of the 'Tru7′ franchise Guy Nicholls is offering a £5000 bonus to the team should they win the league.
Nicholls has been fully committed to backing the club since taking over title sponsorship this season and is desperate to see the team crowned champions this season following their dramatic turnaround in form this season.
"We're offering a £5000 bonus if the team win the league which is to be shared amongst them as an added incentive," said Nicholls. "It's a long time since Ipswich won the league and as everyone knows the first part of the season was very difficult. In the second half Chris (Louis) made some changes and they turned out to be the correct changes and I think it is about time somebody supported the team properly financially."
The Ipswich born businessman has been a regular at Foxhall since childhood and is hoping to make the town more aware of its speedway team.
"I get down to Foxhall most weeks and I've been going to speedway since I was 10, back in Chris' time was when I first started coming! There was a gap for a few years as my son races motocross but I'd love to see the team win the league this year. The football team in the town are not having the best of times but we have a top class speedway team.
"Speedway in Ipswich unfortunately seems to be the best kept secret and the crowds are nowhere what it should be. It's less than a quarter of the crowd that go to football and not enough people go to Foxhall. Hopefully this will give the sport and the team a little bit more exposure in the town."
Nicholls has been impressed with the turnaround in fortunes at the club in the second half of the season and is hoping to continue supporting the club in the future.
"The boys have done really well to turn the season around and it's nice to offer them a little incentive which I'm sure they don't need anyway. I would just love us to win the league especially as we are title sponsors and hopefully we can carry on doing that next year if it is all agreed with Chris. I'd certainly like to do it again and we need to get the sport followed in the town because it's a good sport."
"We sponsor some world class riders as many of you will know and we do that because we like the sport and it is very good for business from a local point of view. I'd like more local businesses to get involved and we've had more people here and we've ended up doing more business amongst ourselves this season. Compared with football it is considerably less money and you are treated as an individual and it is a more personable way to do it."
Nicholls has a good relationship with partner sponsors Sackers and said that when he found out that Sackers would no longer be title sponsors he wanted to get involved with the club.
"I'm friends with Adrian Dodds at Sackers so it wouldn't have been the right and proper thing to do to stick my nose in the trough when he was involved as title sponsors. When he made it clear to me that he wasn't going to sponsor the side to that extent this year, I sat down with Chris and we agreed a deal. All things being equal we will be doing the same next year, there's no question about that from my side of things."
Nicholls is delighted with how the sponsorship has developed this season, with the #Tru7Witches hashtag proving popular on social media and is hoping that his networking pays off ahead of next season to get local businesses on board.
"It's not kind of thing you can tell if you've done a load more business because of the sponsorship. However, we take customers up there (Foxhall) and it is much more relaxed than a busy day at work and you've got more time to talk. You've got to start somewhere and we are hoping it is going to work out. It is a bit more by luck than judgment but hopefully there will be more local businesses involved from the ones we have dealt with this year and it does help."
Guy is father to professional motocross rider Jake but says speedway has always been his first passion and he is keen to support the club as much as he can.
"My son rides motocross at world championship level but speedway has always been my number one sport, he will hate me for saying that! I just love speedway and it is on our doorstep. We need to support it because if it closes down it will never re-open. It's not like football where the world stops, in speedway it is not like that unfortunately."
The Tru7 business is close to completing a stunning redevelopment to their headquarters in Kesgrave and Nicholls is looking forward to working with more local businesses in the future.
"We settle into our new premises in 10 days and we've also put a big recycle wash plant in and we'll have spent about £10 million down there by the end of the year and again, it's only about a mile and half away from the stadium as the crow flies. I'm very much a local person and want to help businesses. We had a big national business which we sold last year but we like having a local business dealing with local people."
The second leg our semi-final clash with Somerset is at Foxhall Stadium on Thursday at 7.30pm. Season ticket holders recieve discounted entry and KIDS GO FREE. Why not get involved in the 'Rattle the Rebels' campaign led by Kevin Long. Kevin is urging fans to bring something along to Foxhall to make some noise for the boys (no air horns), in particular football rattles. We hope to see as many people on the terraces as possible for this massive meeting for the town.
Official website: www.tru7.com
Address:
TRUCKS R US
Sinks Pit
Main Rd
Kesgrave
Ipswich
IP5 2PE
Email: sales@tru7.com
Phone: 01473 612 761
Play-Off semi-final 2nd leg:
Witches v Somerset
13th October
Foxhall Stadium
7.30pm