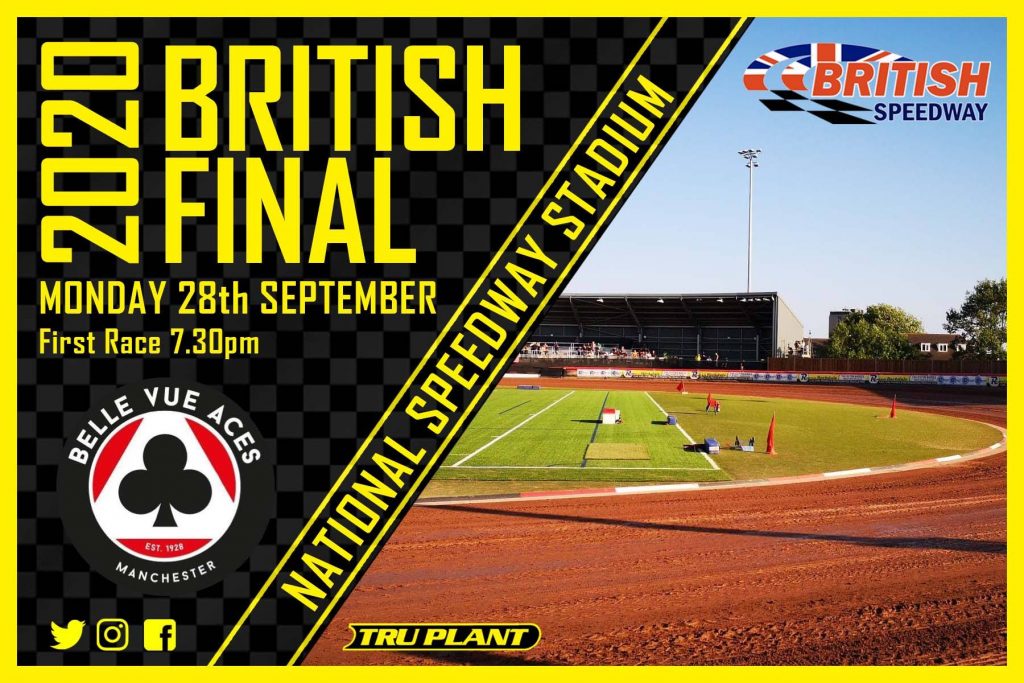 By Henry Chard
WHEN AND WHERE…
The 2020 British Final takes place behind closed doors at the National Speedway Stadium on Monday 28th September, starting at 7.30pm, available to watch live via Sport Central. Stream tickets are priced at £12.95 with registration and email verification required before purchase.
THE LINE-UP…
1. Lewis Kerr 2. Drew Kemp 3. Danny King 4. Chris Harris 5. Steve Worrall 6. Josh Auty 7. Richie Worrall 8. Josh Bates 9. Jason Crump 10. Joe Thompson 11. Richard Lawson 12. Tom Brennan 13. Ben Barker 14. Dan Thompson 15. Paul Starke 16. Rory Schlein.
REFEREE: Graham Flint
VENUE: National Speedway Stadium
TICKET OFFICE…
Due to the government's latest announcement on Tuesday, this event will take place behind closed doors. No supporters will be allowed to enter the stadium. Those supporters who purchased tickets will be issued refunds automatically. Official programmes are priced at £5 and can still be purchased here.
WHAT'S THE STORY?
The Ipswich 'Tru Plant' Witches are represented at Monday's British Final by club captain Danny King, Jason Crump and Drew Kemp. The government announced that it would be used as one of the sporting events used to pilot the safe return of spectators to elite sport back in early August, with Foxhall originally selected as the venue due to its experience in hosting events with spectators during the pandemic. There have been many bumps in the road in the build-up to the event with the government cutting the spectator numbers to 1,000 after tickets had already gone on sale. Just days before the event, it was announced that plans for fans to return to watch live sports events in England would not go ahead and the pilot programme would be paused, meaning that the 1,000 supporters would no longer be able to attend. Then on Friday 25th September, one day before the event was due to take place, speedway bosses took the decision to move the event to Monday 28th September at the National Speedway Stadium with Witches promoter Chris Louis unable to guarantee the Foxhall track would be ready after heavy rain during the week in Ipswich and more forecast throughout Saturday. Now, after all of that, all eyes turn to the action on the track.
Club captain King will be hoping to lift the title for a second time in his career having become British champion in 2016 at the National Speedway Stadium. The skipper finished second at the same venue last season and will be keen to go one better this time around. Perhaps the biggest news ahead of the event was the announcement that Crump would take his place in the line-up after he was handed a wildcard by the British Speedway Promoters Ltd. Born in Bristol, Crump has represented Australia during his professional career and fans all over the world will be keen to see how the three-time world champion fares in his first official competitive outing in Britain since he announced his retirement in 2012. The third Witch going for the title is youngster Kemp and he goes into the event in high spirits having retained his British Under-19 title at Scunthorpe recently. Kemp has been on the bike more than most in 2020, having ridden for Great Britain Under 21s and in the European Under-19 Championship amongst other events. It will be his first taste of the British Final, but he will be relishing the experience.
There are some notable names missing from this year's line-up with no Tai Woffinden, Robert Lambert, Craig Cook, Charles Wright, Dan Bewley or Scott Nicholls with Adam Ellis out injured. Amongst the field are former Witches riders Chris Harris, Richard Lawson, Rory Schlein, Lewis Kerr, Ben Barker and Richie Worrall who will all have ambitions of becoming British number one. We wish all three 'Tru Plant' Witches the best and hope that the trophy is brought back to Foxhall once again.
FROM THE MANAGER…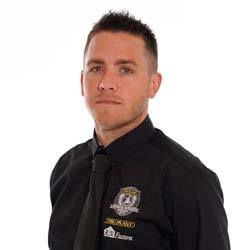 'Tru Plant' Witches team manager Ritchie Hawkins looks ahead to Monday's event…
"I'm really looking forward to the final. I believe the meeting should be a cracker. The lack of racing the riders have had really evens things up but the boys will get a practice beforehand if they want it. It will be very open which will make it an exciting meeting. Hopefully it will be well worth it for those watching on the stream.
"Danny is a former champion and came second last year's final after topping the scores in qualifying. This meeting is wide open, and it is all on the day, but he will have high aspirations of getting that title back and he will feel he has a great opportunity to do that.
"Jason is still an unknown, with it being his first competitive meeting back, that is going to be very interesting to see how he gets on and I'm sure he will improve as the meeting goes on. It opens up a different angle to the meeting and it is something for everyone to look forward to as we see how he gets on.
"Drew is one of the few guys that has been racing and he has been abroad getting some meetings in and still making the most of this year where he could. Drew is more than capable of doing very well in the British Final but a lot of it will come down to what sort of pressure he puts on himself with it being his first senior British Final. Realistically he couldn't have had a better chance to make his debut this year, as it will be the least pressure you could possibly have. Hopefully he sees that as a positive and makes the most of it. There is a chance he could put too much pressure on himself, but it is a great opportunity for Drew, he could potentially do very very well but that will be down to how his mindset is, I guess.
THE CONTENDERS…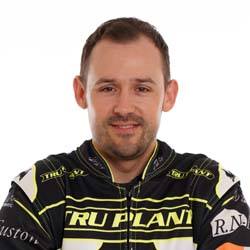 With some of Britain's biggest names missing and with most of the field having barely turned a wheel in 2020, the competition is wide open. There is no form to judge heading into the event, so it is anyone's guess who could walk away with the historic trophy. Ipswich captain King finished second in Manchester last year and will fancy his chances again this year. Australians Rory Schlein and Crump will be hoping to be the first overseas winner of the event since Ivan Mauger in 1972. Three-time British champion Chris Harris finished fourth last year in Manchester and Belle Vue rider Steve Worrall will be hard to beat on his home track. Add into the mix Lewis Kerr who scored well at last Thursday's challenge match at Belle Vue and you will be no nearer to picking a favourite!
NATIONAL SPEEDWAY STADIUM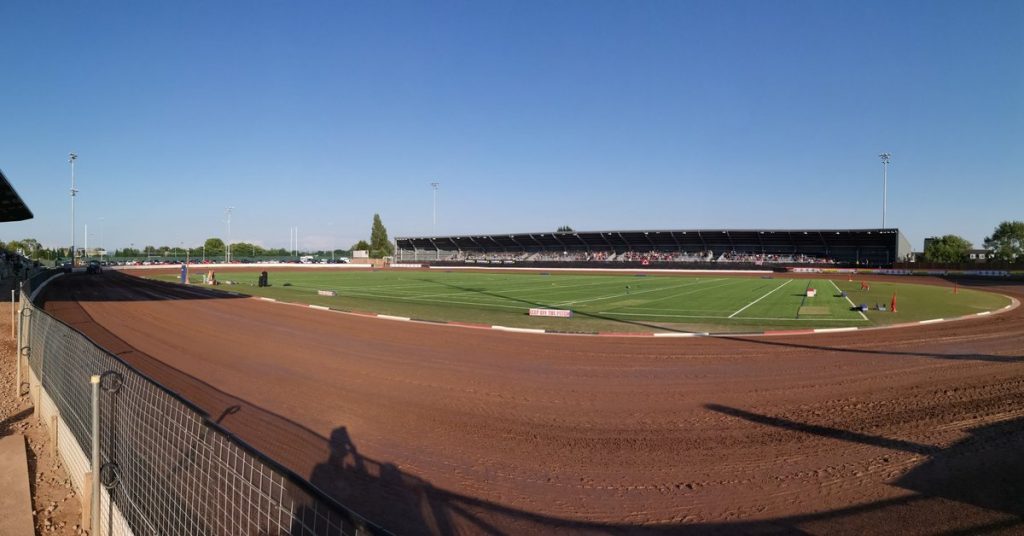 The National Speedway Stadium track measures at 347 metres with the track record belonging to Dan Bewley who set a time of 58.18 in August of 2019. For more information about the stadium head to Belle Vue's official website.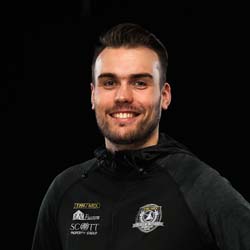 Digital Media Manager at Ipswich Speedway