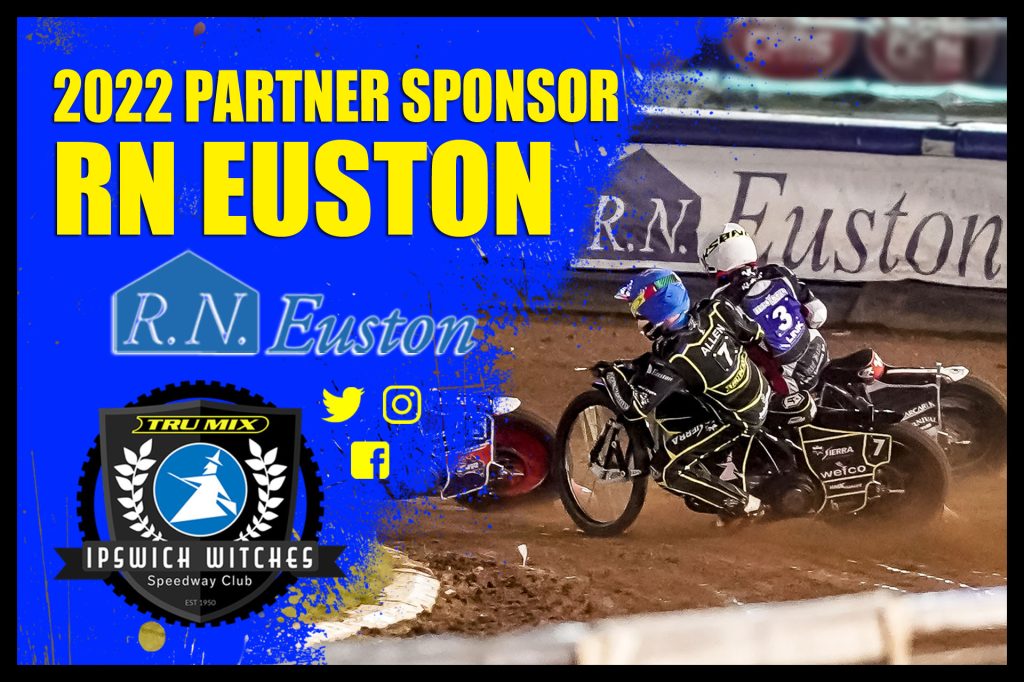 By Henry Chard
RN Euston will continue as partner sponsors of the 2022 team after renewing their sponsorship with the club.
RN Euston are a successful family run building business established in East Anglia, specialising in steel framed commercial and agricultural buildings. Director Mark Euston explained more about the business and says that business is booming.
"Business is very good," said Mark. "We have been trading over 50 years now, it was started by my father Raymond Neville Euston. I came on board when I left school, obviously the company has diversified a bit since then and now we specialise in steel framed construction. We work in all different sectors, industrial, horticultural, agricultural and we are unique in the fact that we carry out all works from foundations to roofing and have all the accompanying plant and HGVs to move everything around. We are able to achieve all of this with our great team who work very hard to complete each project.
"Our customer base is generally Norfolk, Suffolk and Essex and is often repeat customers. Our biggest sector is the agricultural market and we have often have at least six months work in our programme. My son Harry is involved now, so he is third generation. We run a very successful, family-orientated construction company and we are able to offer the complete package to the customer and we find that is what is required today rather than having many different contractors turn up all overlapping. We are the complete package, and we are very fortunate."
Mark is a loyal supporter of both the Witches and Ipswich Town Football Club and sees both clubs as a good chance to switch off from work.
"In the late 70s I got involved due to my cousin Andy who used to do a bit of grasstrack. When he was able to drive, he took me to my first speedway meeting, and it grew from there. I had a period in the 80s and 90s where I didn't go too much due to family and work commitments but when the children got old enough to enjoy it, we started going back again and about 10 years ago I got involved in supporting the club financially and sponsoring with Chris (Louis).
"Ipswich Speedway resembles our own work and company, and it is a partnership that has grown. I am also actively involved in Ipswich Town Football Club and have been a long-time season ticket holder and supporter of the academy. The two work well together.
"We work very hard and when the summer months come it can be long hours, but we know on a Saturday we have got the football to look forward to or on a Thursday night we are back on The Heath. You have to rest and recuperate and that's our enjoyment. Family and workforce get up there and support the Witches.
"Speedway is very honest; the riders are very approachable. Speedway is their profession and career, and you can see it. You take your work home sometimes as that is part of having your own business and being successful. I switch off when I sit on a beach in the Caribbean but that hasn't happened for the last two years unfortunately!"
Like all Witches fans, Mark is keen to see the club winning trophies again and is excited for the new season after a difficult 2021 campaign.
"Going forward we hope to see some silverware soon, we came close a couple of years ago in the play-offs and last year came along and perhaps we were depending too much on Crumpy (Jason Crump). It just didn't happen and then with the injury we were struggling. Then there's covid and there isn't an abundance of riders out there to fill a rider's boots, so it is very difficult.
"I said to Chris (Louis) when I spoke to him a week or so ago that it's a shame we haven't got more teams in the Premiership to make it a bit more competitive and to have a few more meetings and evenings out but at this moment in time, it is what it is, and we have got to accept it.
"I am really looking forward to this year because we have actually got a real number one and we haven't had that for a considerable number of seasons. Hopefully he stays fit but having the presence of Doyley (Jason Doyle) in the side is immense. You build your team from number one, the same as in football, you sign your goalkeeper and then you build your defence, midfield and strikers accordingly. Speedway you build from your number one and I am really looking forward to it."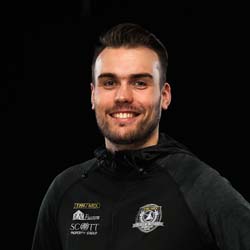 Digital Media Manager at Ipswich Speedway