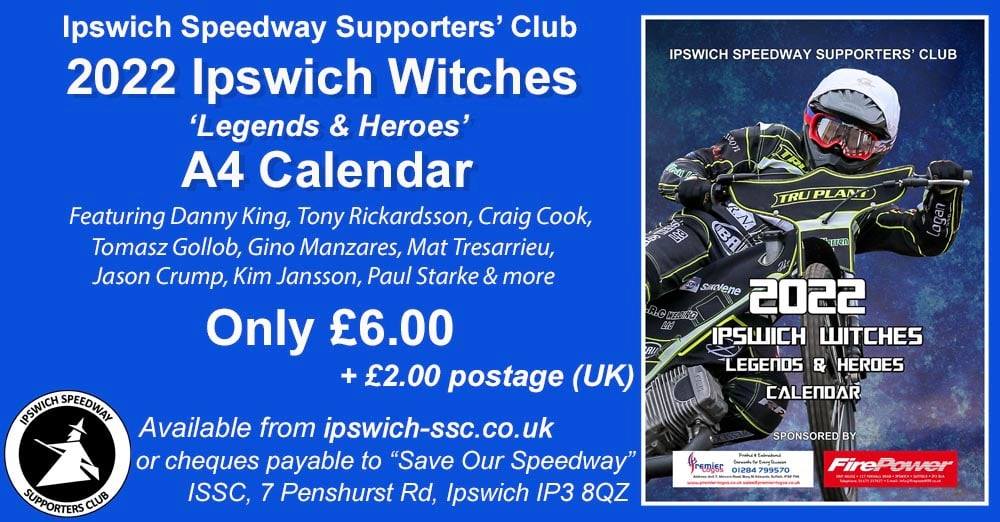 The Legends & Heroes 2022 calendar is now available to purchase online at a cost £6.00 plus £2.00 postage and packing (UK only). Click on the yellow "Buy now" button on this link.
In addition, the calendars, along with Witches rucksacks can be purchased from our monthly quizzes. The next one takes place on Wednesday 10th November at Kesgrave Social Club, Edmonton Road, Kesgrave, with a start time of 7.30pm. The rucksacks are £10 each and as with the calendars, 100% of the profit is for the benefit of the Save Our Speedway fund. 
We are also holding the 400 club draws during the quizzes (providing we have the November bank statements in time, November's will be held on the 10th) and if you would like to join, the application form can be found here.