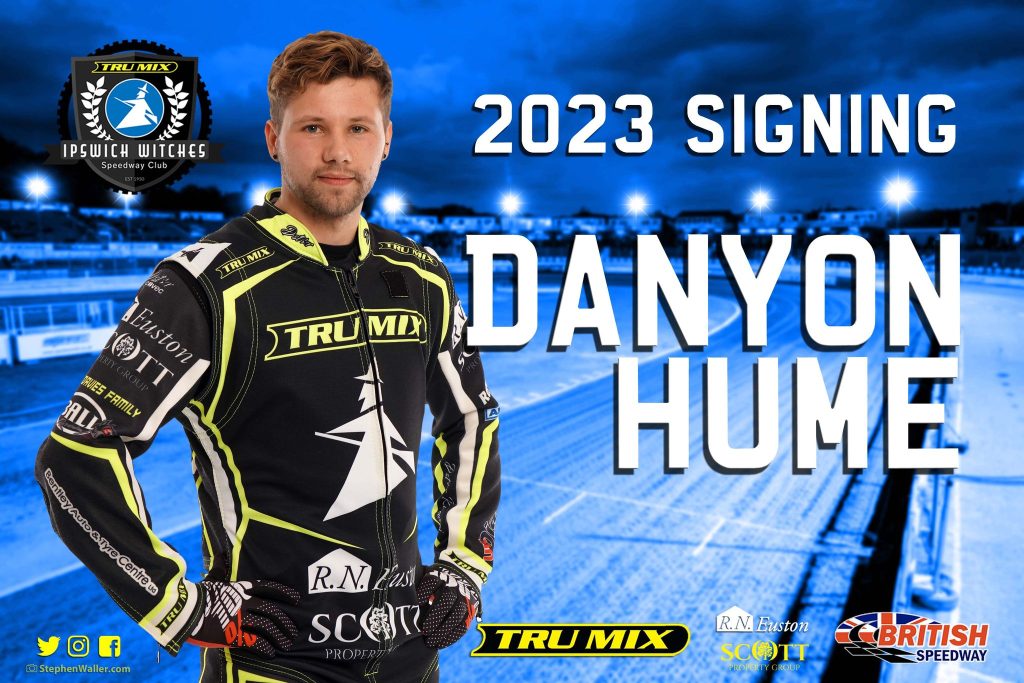 By Henry Chard
The 'Tru Mix' Witches have completed their 2023 team with the return of club asset Danyon Hume.
Hume started last season as Ipswich's number eight before working his way into the team and says the deal to return to Foxhall Stadium has been a long time in the making.
"It's been ongoing since the end of last season," said Hume. "Now they have got this deal over the line with Emil (Sayfutdinov) it opened the door for a job for me. I knew about it as I have been speaking with Chris (Louis) and Ritchie (Hawkins) the whole way through every week speaking about the ifs and buts. It is all looking promising, and they have done well to get it over the line and I'm grateful to have landed a job out of it."
The 26-year-old is hoping that 2022 was a turning point for his career and is excited to see what the 2023 team can achieve.
"Last year was hopefully a turning point in my career, I started off as number eight and wanted to get into the team and I did that pretty quickly and stayed there. Being in the top league is another stepping stone, I enjoyed it and did enough to show Chris and the rest of the guys what I can do, so to be there this year is great.
"The team is awesome, as soon as Chris mentioned Emil was in the team as well, that strengthens us right up. We did well last year with the team we had, we had our injuries, and these things happen, but we are even stronger this year. They have put together a winning team and hopefully we can get the job done."
The Buckinghamshire-born rider is doubling-up with Redcar in the Championship and is keen to keep on enjoying the sport.
"I'm riding at Redcar this year and I am number four for them, so every year it is getting better and better and I am playing a more important role in the team. This year I want to do what I did last year, keep on improving and enjoying it, enjoying it is a big thing. I just want to go out there and beat the better riders and make a name for myself."
With the season fast approaching, Hume is finishing off his preparation for the new campaign and is looking forward to using a new engine.
"We are getting the bikes finished off and there is a couple of things going on behind closed doors, the season doesn't really ever stop, your mind is on the job from the minute the season ends until it starts. I've ordered a new engine which I am excited to use, so hopefully all the organisation will help me to become the rider I want to be."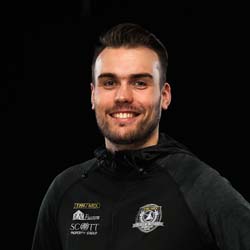 Digital Media Manager at Ipswich Speedway