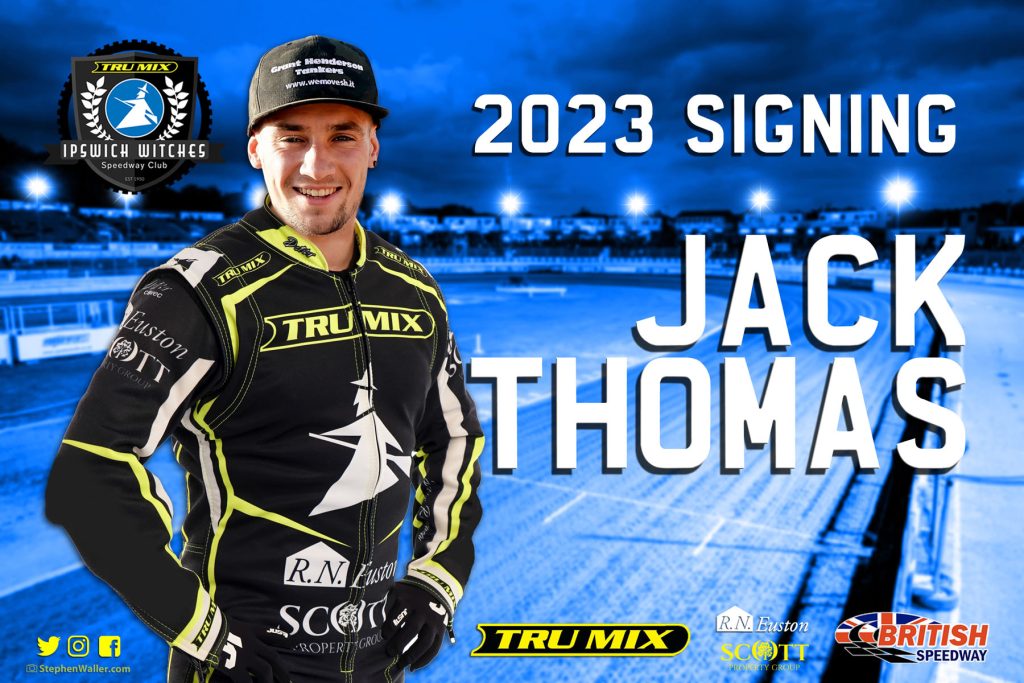 By Henry Chard
The 'Tru Mix' Witches have signed Jack Thomas as their Rising Star for the 2023 season.
Thomas says he was hoping to get the opportunity to race in Suffolk next season after a season of highs and lows in 2022.
"I spoke with a few clubs about spots for next year and I was told I could do another year as a Rising Star so I thought I would put my name out there," said Thomas. "I had a chat with Ritchie (Hawkins) and just waited for the AGM, I was hoping for the offer as it is not too far from my house, it's only an hour so I was really hoping to get the opportunity with Ipswich.
"2022 for me to start with was the best season I have had yet. I trained a lot harder last winter and put a lot of time in with the bikes and prep. I started the season with Oxford thinking I would be riding at reserve and ended up as one of the heat leaders for the season. I put my average up to a six at one point nearly. It was the same with King's Lynn, I started as a Rising Star, and was grateful to have the opportunity with a local club again and was really enjoying it.
"Then halfway through the season I ended up having a crash, broke both of my wrists which knocked the season on the head for me. I am back to full fitness and have been back on the bike a couple of times since and am feeling back to myself."
The 23-year-old has grown to like the track at Foxhall in recent visits and is looking forward to working with the management team at Ipswich.
"I have only ridden Foxhall a handful of times. The first time I ever came I wasn't a huge fan to be honest! I always thought it was a hard track to ride but I came back with Glasgow in 2018 and rode quite well and really enjoyed it. I had a run-off for third place in the Under-19 round there and had a bike breakdown but otherwise with King's Lynn I held my own quite well and came away with five or six points and really enjoyed myself there. It is always a great crowd there; they are great fans and I got on well with Chris (Louis) and Ritchie so I'm looking forward to working with them."
Thomas says work has already begun for the new campaign as the Rising Star looks to emulate what Tom Brennan achieved last season.
"I am back training after a couple of weeks on holiday with my other half. I will be working over the winter; I am a digger driver by trade so I will be back to driving diggers and going to the gym as much as I can and getting myself race-ready. I am ordering parts and visiting sponsors at the moment and getting the bikes built up ready to go.
"I want to win as many races as I can but for myself, I'd like to have an injury free season and carry on as I was last year. Tom did well last year but halfway through the season when I was on the pace, we were pretty level between us. I would like to get myself out of the Rising Star position and get myself a good average to work myself up, so I am ready next season to be in the actual team. That is my main aim, enjoy my season and see where it takes me."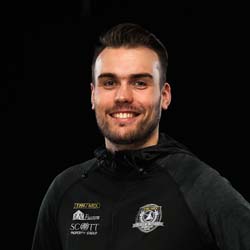 Digital Media Manager at Ipswich Speedway