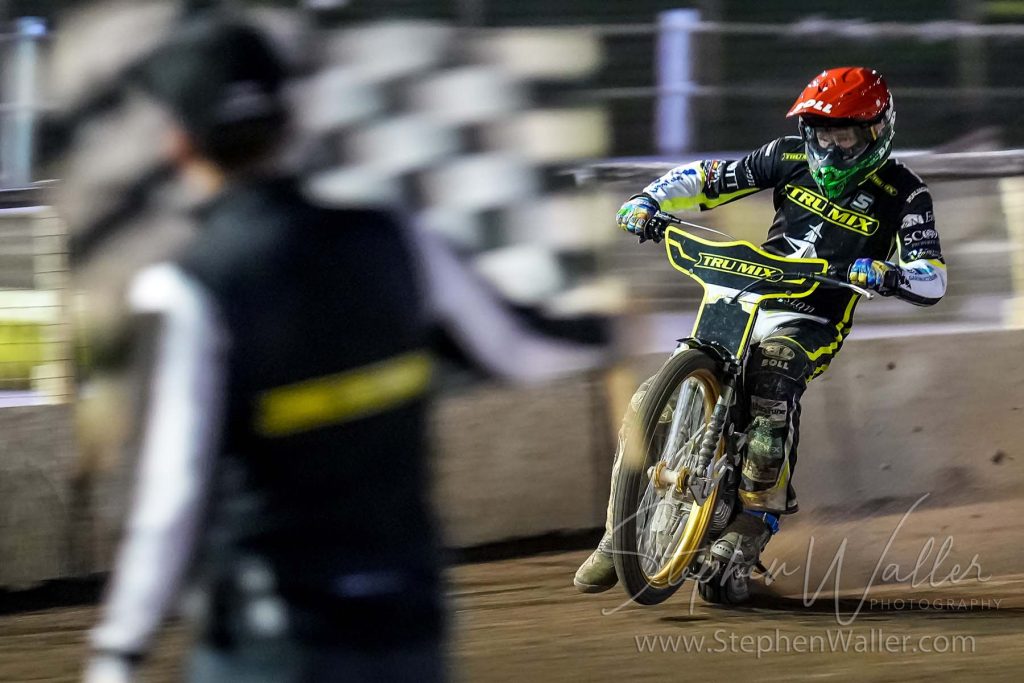 By Mike Bacon
Ipswich 'Tru Mix' Witches rider Jason Doyle is looking forward to another tough derby test against the King's Lynn Stars as the Witches look to make it four league wins out of four over their Norfolk rivals this year.
The Witches ace was speaking ahead of the Sports Insure Premiership tie at the Adrian Flux Arena on Thursday, where the Witches will be looking for maximum points in their pursuit of an outside shot at a play-off place.
"There is still a little bit of a chance to make the play-offs, and we know a lot of matches need to go our way," Doyle said.
"But we need to do what we are doing and just keep winning. If we were to make the play-offs, it would be all to play for."
The Witches are the in-form team in the Sports Insure Premiership and will be looking to make it six wins on the spin at the Adrian Flux Arena. But they will have to do it without reserve Dan Thompson who crashed out against Lynn at Foxhall last week.
"It was a big downer, Dan getting injured," Doyle added.
"He's been a massive boost of us, a reserve scoring consistently and making it a bit easier for the top boys.
"Yes, it would be nice to beat Lynn again. That little bit of Ipswich/King's Lynn rivalry is good for the fans. There were so many of them there a couple of weeks ago at Lynn. It proves it's a vital fixture to win.
"I'm glad we won there the other week, but it's going to be tough again this time, we know that. We've just got to go and get the points."
Doyle has enjoyed another superb season for the Witches, just as he did in 2022 when he led the team into the play-offs. And he admits, Ipswich is where he would happily stay for the foreseeable future.
"I hope Chris (Louis) will have me back at Ipswich next year," Doyle added.
"I don't want to go anywhere else. I want to be part of the furniture and stay there for many years, not just do a couple of seasons. Ipswich feels right. I don't know how many years I have left racing, but I want to stay at one club and finish my time in England.
"I'm enjoying my time at Ipswich and hopefully I can continue that."
KING'S LYNN v IPSWICH WITCHES, SPORTS INSURE PREMIERSHIP, THURSDAY 17TH AUGUST, 7.30pm.