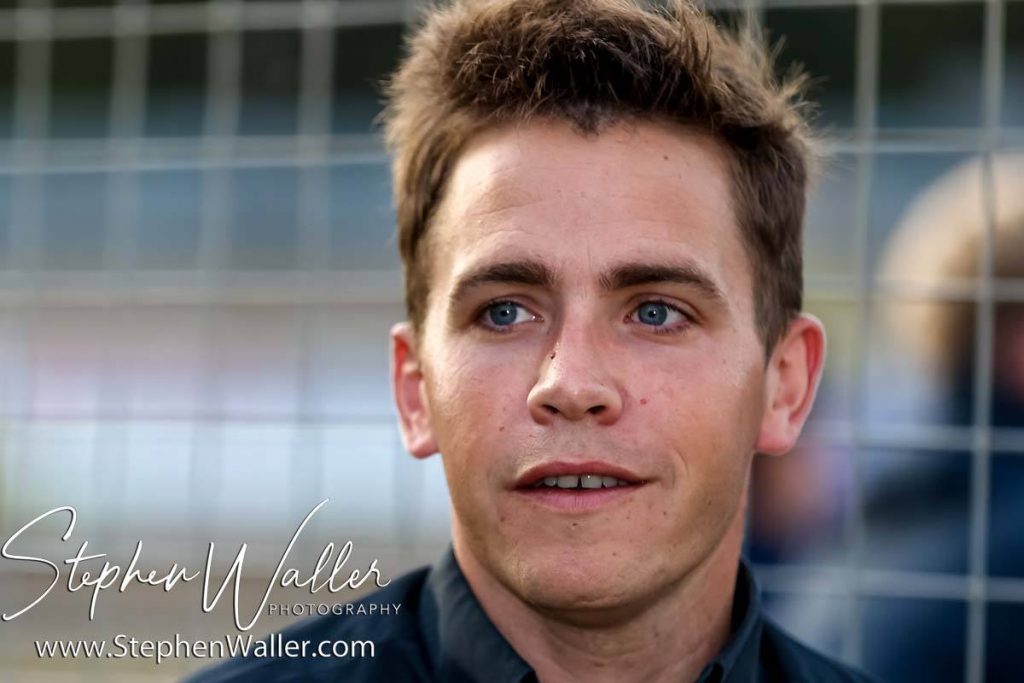 By Henry Chard
'Tru Plant' Witches Team Manager Ritchie Hawkins was delighted with how his side bounced back to beat Scunthorpe 59-30 on Friday night in the Championship.
Following a home defeat to Peterborough a night earlier, the Witches responded in the perfect fashion as they dominated the clash at the Eddie Wright Raceway.
Hawkins says he felt for the home side after they lost Steve Worrall to injury but was pleased with how his side came back from Thursday's defeat.
"Everyone was more than disappointed with last night and they came back with fighting spirit and determination," said Hawkins. "It was a superb result but I felt sorry for Scunthorpe, Rob (Godfrey) and Dave (Peet). We have been in that position where you are running rider replacement and instant rider replacement and you have lost your top rider. It is a no-win situation but we took full advantage of that and we started the meeting very well.
"I have been in speedway long enough to know that so much can change in a day, the team's performance and individual riders, it happens. I am really so pleased with how they came back tonight."
The boss was full of praise for 16-year-old Drew Kemp who scored 12+2 from reserve but says he can't be expected to do the same next Thursday.
"Drew has been to Scunthorpe a few times and he was confident and happy on the track. He was superb. He was so quick, controlled and he looked like a seasoned pro. I can't praise him enough tonight but we can't expect too much from him as it does not make it any easier for him going into next week."
The partnership of Cameron Heeps and guest Scott Nicholls produced four 5-1's on the night and Hawkins says the two ride well together.
"Cam rode really well tonight and Scott came in and did a really good job for us again and he has been brilliant every time he has guested for us, he is a pleasure to work with. He and Cam have a very good relationship and Cam's form has improved massively over the last few weeks.
The former skipper was thankful for guest Broc Nicol stepping at late notice and was pleased to send the travelling fans home happy.
"Broc answered a late call and put in a thoroughly good performance. He fitted in well with everyone and it was good to have him in the side.
"We get Witches fans everywhere we go and they will have been disappointed after last night. They keep coming to support the team and it means a lot. I am sure they will go home proud of their side and it was good to send them home happy."
Hawkins says the result has kept his side in the hunt for the play-offs and put pressure on the teams ahead of them.
"We have kept ourselves in the hunt but we will need some results to go our way and we will need to win at Glasgow as well. It has kept it interesting and kept the pressure on the teams above us."
The scores
Scunthorpe 30: Jason Garrity 14+1, Gino Manzares 9, Mason Campton (g) 4+2, Steve Worrall © 3 (Withdrawn), Danny Phillips 0, Stefan Nielsen 0.
Ipswich 59: Scott Nicholls (g) 16+1, Cameron Heeps © 12+5, Drew Kemp 12+2, Nico Covatti 8+2, Broc Nicol (g) 7, Coty Garcia 4.
Championship table
| | | |
| --- | --- | --- |
| Team | Meetings | Points |
| 1 Peterborough | 17 | 38 |
| 2 Lakeside | 14 | 32 |
| 3 Berwick | 17 | 30 |
| 4 Edinburgh | 15 | 28 |
| 5 Ipswich | 16 | 27 |
| 6 Workington | 13 | 27 |
| 7 Glasgow | 15 | 27 |
| 8 Newcastle | 13 | 21 |
| 9 Scunthorpe | 17 | 21 |
| 10 Redcar | 17 | 17 |
| 11 Sheffield | 18 | 15 |
Rider of the Night
Young Kemp will remember this night for the rest of his life. Not only did he win his first race for the Witches but he went on to win two more as he scored 12+2 from five rides.
Next meeting
The Witches are next in action at Foxhall against Scunthorpe on Thursday 30th August in a Championship clash. Kids go free to this meeting.