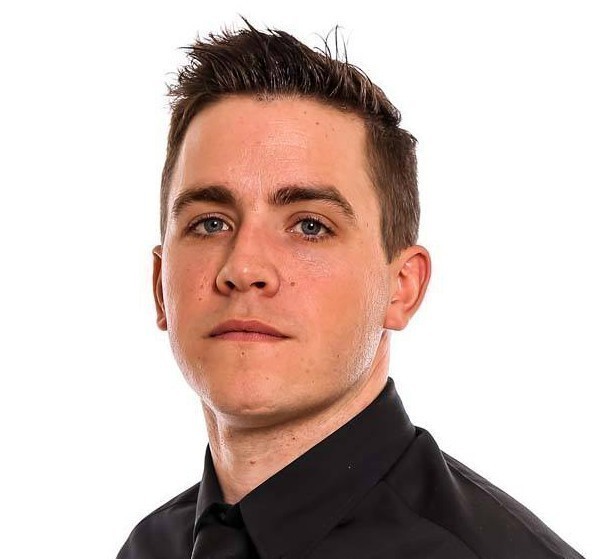 'Tru7.com' Witches Team Manager Ritchie Hawkins believes his side are more than capable of overturning a 16-point deficit in the Championship Play-Off final.
The Witches fell to a 53-37 defeat at Sheffield on Thursday night in the first leg but the boss says everyone is upbeat about their chances heading into the second leg at Foxhall this Saturday.
"We are more than capable of pulling that back and we are very good at our own track," said Hawkins. "We fought really hard tonight. A couple of the boys swapped bikes after a couple of bad rides and they were different riders after that. It is not ideal but we have done really well to keep it to 16 points and I was proud of them. We go into Saturday with everyone very upbeat."
Hawkins says he was proud of how hard his side fought for every point and praised Nathan Greaves as he scored nine from reserve.
"Sheffield are very good at home the same as we are and they were better on the night. A couple of our boys took a couple of rides to get set up. I was proud of how hard they fought for every point and 16 points is an achievable target.
"Nathan is in good form and he rode well. He put in a big shift for us doing seven rides and he will probably look at it and think he could have scored more but he did very well to get the points he did."
The boss was pleased with Cameron Heeps' return from injury as he scored 6+1 and says his side will carry on fighting despite losing Connor Mountain to injury for the final.
"Cam looked like the Cameron Heeps before the injury and I did not expect anything else. I didn't want him back until he was 100% fit and he is sore now as he is going to be. We have not had a 1-7 all season, every meeting we have been carrying injuries so this is no different. We have fought really hard all season and we will have to carry on that on Saturday night."
Hawkins thanked the travelling fans for their support and says he hopes to have a big crowd at Foxhall on Saturday night with everyone raring to go in the second leg.
"We get good travelling fans everywhere and hopefully we get a good crowd on Saturday night and the chance is there to bring the title back. Hopefully everyone will get behind us as everyone is buzzing for it and we can't wait for Saturday. It was pleasing to see how positive everyone was after the meeting."
The former captain says there is plenty more twists and turns to come in the second leg with the tie far from over.
"There is fifteen heats left and we are only halfway through. We are four heats behind as such. It is a big ask but it was always going to be, the mind-set is no different from our team. It is another tough challenge but we have faced tough challenges since March so it is just another one along the road.
"It has not entered anyone's heads at the club that the tie is over and we are capable of doing it. We will just go and race to the best of our capabilities on Saturday and fight for every point and that has been the mind-set the whole season and it will be again on Saturday."
The second leg of the final is at Foxhall Stadium this Saturday, 7.30pm. Kids go free to this meeting.
Words: Henry Chard
Sheffield 'Window Centre' Tigers 53
Josh Grajczonek 3 (Withdrawn)
Todd Kurtz 7
Lasse Bjerre 7+2
Josh Bates 13
Kyle Howarth (c) 13+1
Jan Graversen 7+4
Georgie Wood 3 
Ipswich 'Tru7.com' Witches 37
Danny King (c) 9+1
Cameron Heeps 6+1
Kyle Newman 4
Rory Schlein 8
Nathan Greaves 9
Tom Bacon (g) 1 
Next Meeting: Championship Play-Off Final 2nd Leg 30th Sep vs Sheffield (home)