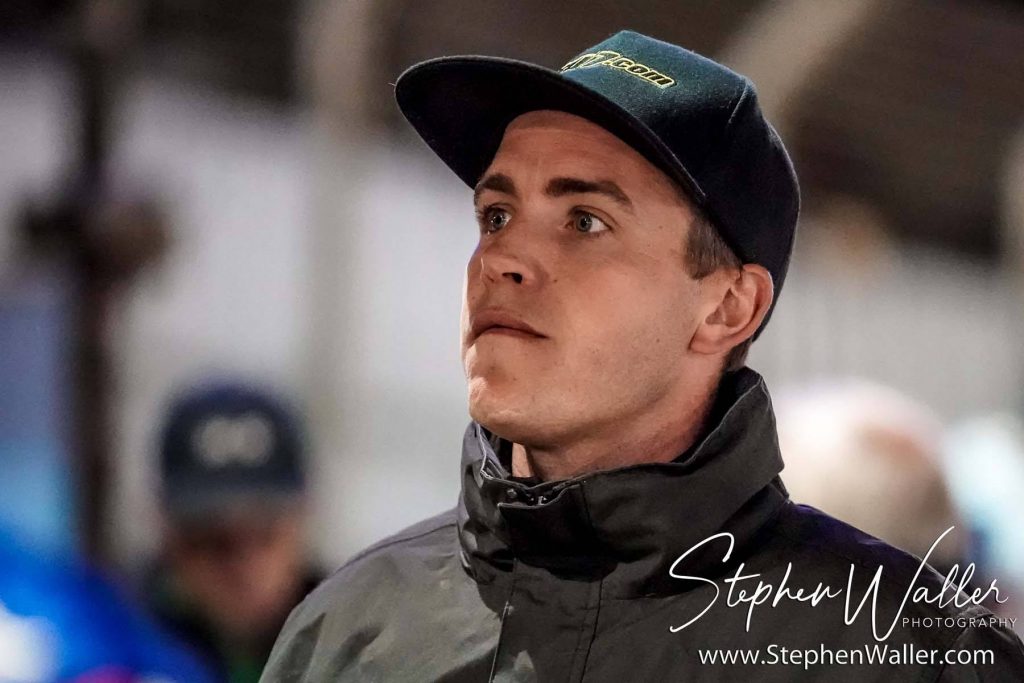 By Henry Chard
'Tru Plant' Witches team manager Ritchie Hawkins was pleased his side had some competitive action before the Premiership play-offs as they were defeated 51-39 at Poole on Monday night.
Having already confirmed their place in the play-offs, Ipswich could race their final meeting of the regular season with no pressure on their shoulders. The Pirates needed the win to keep the race for top spot in their own hands going into their final meeting of the season away at King's Lynn.
It was a tight battle throughout with the Witches only four points behind going into the final three races but the hosts finished strongly to confirm their victory, meaning that if they beat the Stars in their final fixture of the season, they will finish top of the Premiership and will have choice of opponents in the play-off semi-final.
Hawkins was in relaxed mood following the meeting and said it was a good exercise for his team ahead of the play-offs as they now await news of their opponents.
"We used the meeting as strong competitive practice and for the boys to try new things," said Hawkins. "Niels (Iversen) hasn't been to Poole this year, so it was good for him to get some laps under his belt. Sarj (James Sarjeant) hasn't raced much top-flight speedway so it was good for him to keep on the pace and you saw him improve every race. A lot of the boys achieved their aims tonight.
"It was pretty relaxed for us tonight and it was good to be in a position where we could have fun racing. We obviously have the racer's instinct within our team and want to do well, we fought hard without doing anything rash whilst experimenting. For us it was a worthwhile process, it was very good in lots of ways and I go away reasonably happy, I am glad we got the run out. We will wait to find out our opponents, but we look forward to the play-offs now."
The boss made no changes throughout the meeting and didn't use a tactical substitute, ensuring that all of his riders got their programmed rides and were able to test different things out on the track.
"I think most people worked out why we didn't use a tactical ride tonight and I had no intention of changing anything, I wanted everyone to get their laps in and try things out. We are focused on ourselves and what is best for us, maybe in that sense we lost a bit tonight but hopefully that should help us in the future."
Richard Lawson top scored with 9+1 and Chris Harris went unbeaten in his last three rides after running a last in his opening heat and the manager said that both of them found something that worked on the Poole track.
"Richard has had a tough couple of meetings, so it was nice to see him go well, he looked quick. Bomber (Chris Harris) has been to Poole a couple of times in recent weeks, trying different engines ahead of next time, if we have to go there again in the play-offs."
Cameron Heeps had a tough night scoring 1+1 but Hawkins believes it is better to get a bad night out of the system before the play-offs.
"Cam had a bit of a stinker, but it was good for him to have that tonight. He had a crash and that maybe shook him up but at least he has got that out of the way tonight and he is quite capable of doing well there if we have to go there again."
It is now a waiting game to discover our opponents in the play-off semi-final although it has been confirmed that the home leg will be at Foxhall Stadium on Thursday 26th September. Hawkins says that his side are ready to go whoever they may face.
"Poole need to go to King's Lynn and win to confirm top spot. It's not too bad for us we know when our home meeting will be. It is a bit of a shame for fans wanting to travel to the away meeting and need to book time off work. I feel for them, but it is totally out of our hands. From a team perspective we are prepared to go to Poole on Monday and if it is not there then we will prepare for Thursday. It is not too bad for us, it is more about the fans."
Click here for the full raceday review.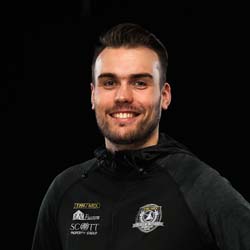 Digital Media Manager at Ipswich Speedway