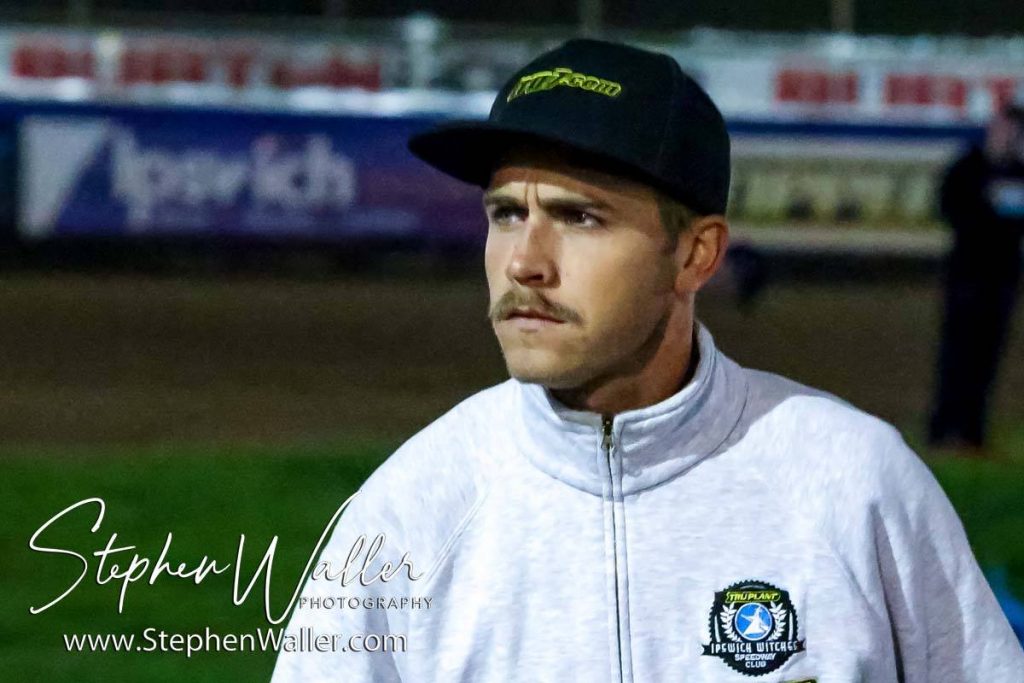 By Henry Chard
'Tru Plant' Witches Team Manager Ritchie Hawkins says his team are simply not good enough to compete at the top end of the table this season after losing 49-41 at Foxhall against Glasgow on Thursday in the Championship.
The Witches had to win on home shale to keep any play-off ambitions alive but fell short as the Tigers took four league points that confirmed their place in the top four.
Hawkins says that the team have just not been good enough to make the play-offs this season but added that injuries to Danny King and Rory Schlein have not helped the cause.
"We did well from reserve tonight but we are not good enough now," said Hawkins. "It is difficult for us relying on guests and needing everyone to perform. It has hit us really hard losing Danny and Rory which is quite understandable.
"Glasgow are a good team and they were really up for it. We needed to win to cling onto any play-off hopes but we are not good enough now. We are missing some riders, Richard (Lawson) did a good job for us but it is hard relying on guests all the time and it is a situation we have been put it. It is not through our lack of effort or preparation. It is one of those things and the end result is that we are not good enough to compete with the top teams."
The boss says he and Chris Louis tried everything possible to replace the injured King earlier this season without success.
"With Danny, I can't add up the amount of hours we have spent speaking to different riders and people to try and get something sorted. Something got in the way of everything we tried to do and it wasn't possible. It wasn't through a lack of effort because with the amount of hours Chris and I have spent trying to sort things out, there is nothing more we could have done. In that respect it has been a very disappointing season but I don't think there is anything more we could have done to improve the situation."
The former skipper says that Drew Kemp is likely to be the first name on the teamsheet in 2019 as the mid-season changes seem to have solved the problem at reserve.
"Drew will be probably be the first name down on the teamsheet for 2019 and he has done well again tonight. Coty (Garcia) has come in and done a good job, especially at Foxhall. It is ironic I suppose that we are scoring from reserve now but are losing it at the top end, whereas before it was a little bit the other way round."
Hawkins says that Mark Riss is low on confidence after he scored just one point on Thursday due to a series of crashes in recent weeks.
"At the moment we need everyone performing at the top of their game and Mark has had a few knocks and his confidence is low. He is finding it tough and hopefully he can get some wins on Saturday because he still has some big meetings for Belle Vue in the play-offs in the Premiership. Hopefully he can come Saturday and find that belief again because he had a string of clashes that were no fault of his own and it has hit him hard. Hopefully on Saturday he can ride through it and get a win and get himself going again."
The boss says that 2018 is a case of 'what could have been' as attentions turn to 2019.
"You never know what would have happened but with Danny and Rory fit I think we would have made the play-offs and anything could have happened from there. It has been a couple of years now  where injuries have really hit us and all you can do is keep working hard and we will work hard on building a strong team for next season and see where that takes us."
The scores
Ipswich 41: Richard Lawson (g) 12+1, Coty Garcia 9, Cameron Heeps © 6+1, Nico Covatti 6, Drew Kemp  5+2  Mason Campton (g) 2+1, Mark Riss 1.
Glasgow 49: Craig Cook 13, Chris Harris © 11+1, Paul Starke 9, James Sarjeant 7+2, Jack Thomas 4+2, Claus Vissing 4+1, Broc Nicol (g) 1.
Championship table
| | | |
| --- | --- | --- |
| Team | Meetings | Points |
| 1 Peterborough | 18 | 41 |
| 2 Glasgow | 19 | 40 |
| 3 Workington | 17 | 36 |
| 4 Edinburgh | 19 | 35 |
| 5 Lakeside | 16 | 32 |
| 6 Berwick | 18 | 31 |
| 7 Ipswich | 19 | 31 |
| 8 Scunthorpe | 20 | 27 |
| 9 Newcastle | 18 | 24 |
| 10 Redcar | 20 | 24 |
| 11 Sheffield | 20 | 17 |
Tru Plant and Volvo Truck and Bus Riders of the Night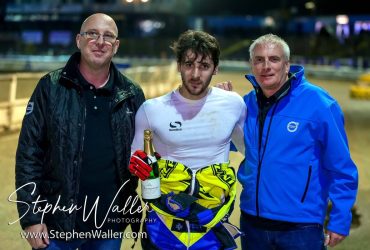 Lawson won the Tru Plant Rider of the Night award after scoring 12+1 whilst Garcia picked up the Volvo Truck and Bus award after scoring nine from reserve.
Next meeting
The Witches host Berwick at Foxhall on Saturday 15th September in the final Championship fixture of 2018. Kids go free to this fixture.