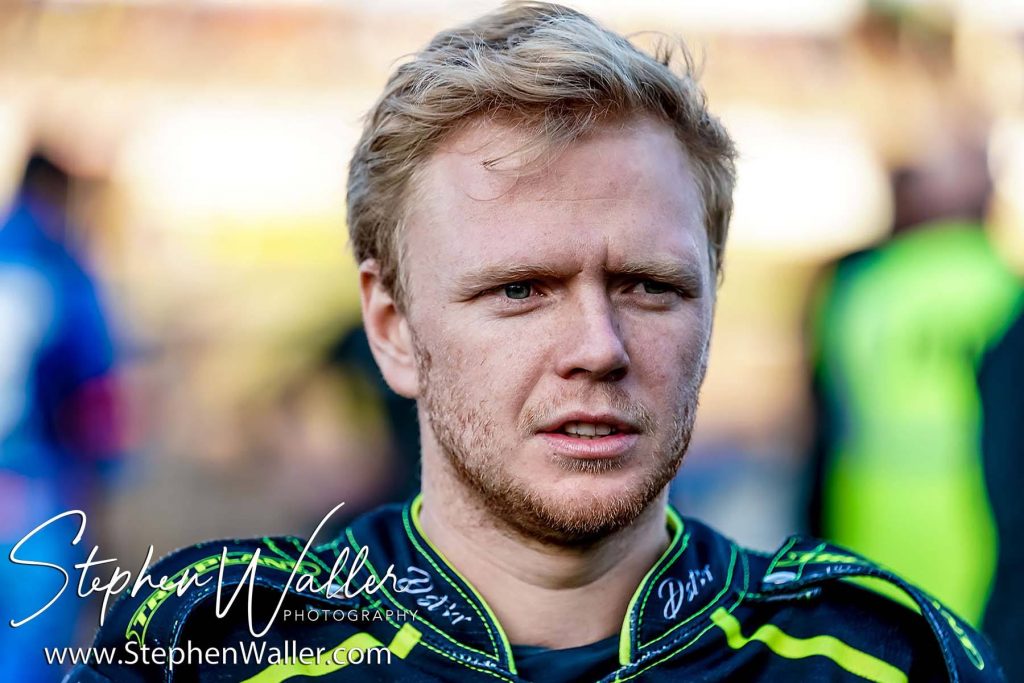 By Henry Chard
'Tru Plant' Witches rider Cameron Heeps believes his side can cause an upset as they prepare to take on reigning champions Poole in the Premiership Play-Off semi-final.
The Pirates topped the Premiership table and chose to face the fourth-placed Witches over two legs in the semi-final, with the first leg at Poole Stadium on Thursday before the return leg is held at Foxhall on Saturday.
Heeps has been a star performer for the Suffolk side this season, with several terrific performances from reserve before moving into the main body of the team. The Australian started a new fitness regime in the winter and says it has made things a lot easier this season.
"It has been a good year," said Heeps. "I am a bit gutted about how the last few meetings have gone for me, but I guess you can't be perfect all year round so it has been good.
"The regime made everything so much easier, the riding and the travelling. I think we have done about 37,000 miles of driving as we speak and most of that has been on my own until the last month or so really, like the Edinburgh trips. That has probably taken it's toll a bit and I am not as fit as I was but without it, it would have been a lot harder. It has made it easier and I have been in the right head shape."
The Australian has been working with Steve Potter all year to maintain his fitness levels and although he has suffered some nasty injuries in recent months, Heeps is as ready to go as ever.
"We figured out a plan, I was training with Steve once a week, but we weren't pushing it to the limits that we were during the off-season. It's basically about maintenance and keeping everything ticking over so that I didn't tire myself out.
"The last two months have been hard, we have done as much as we can, but I have hurt my ankle and my ribs. For those few weeks it was boring, and I was doing nothing. I couldn't train in case I injured myself even more, that wasn't good. Once we were good to go, I was straight back in there doing my training and I got back on the bike.
"The ribs are starting to get better and better, they are not 100% but for me to come back this year they were never going to be perfect. I still have a bit of bruising, most of the time it is alright but occasionally there will be a movement that gets me, but it's nothing I can't deal with."
Despite going into the play-off clash against Poole as underdogs, the 23-year-old believes that his side can upset the odds and progress to the final.
"We made the play-offs which is what we set out to do at the start of the year. We have been underdogs and we started off really well before it fell out of sync, but we got the job done in the end.
"I guess we are the underdogs again now, as shown because Poole picked us as the weakest team. If we ride like we did at the start of the season I think we can pull off a surprise and make the final and you never know what will happen from there."
The Perth-born rider has been riding for Edinburgh Monarchs in the Championship and says a bit of a change has been good for him.
"I think a change is good but being around Ipswich and a place I am used to has been good, so it has been a bit of a change but nothing drastic. It is a track I enjoy, and I have upped my average there and I have upped my average at Ipswich, it has been enjoyable."
Poole have been a dominant force in British speedway in recent years but Heeps is hoping the Witches can deny them this year and bring the trophy to Foxhall at the end of the season.
"It is always going to be tough, they have been to our place and beaten us, but we have run them close at their place too. There are pros and cons to it all, but it is a clean slate on Thursday. We have met our goal this year so anything from here is bonus and hopefully we will bring a few bonuses to the End of Season awards!"
The Witches reached the Championship Play-Off final and Knockout Cup final in 2017 as the Ipswich public came out in force to cheer on their side and Heeps is hoping another big crowd can give the side a lift on Saturday.
"I think it was 2017 when we made the final and we had such a big crowd, it was such a buzz. Unfortunately, we didn't pull it off, but it was such a good feeling to ride in front of that crowd. Hopefully on Saturday we will have a big crowd and that buzz will push us through."
The Ipswich 'Tru Plant' Witches take on the Poole Pirates in the second leg of the Premiership Play-Off semi-final on Saturday 28th September at Foxhall Stadium.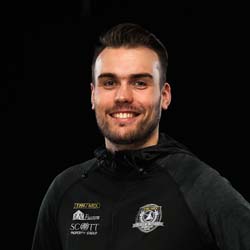 Digital Media Manager at Ipswich Speedway