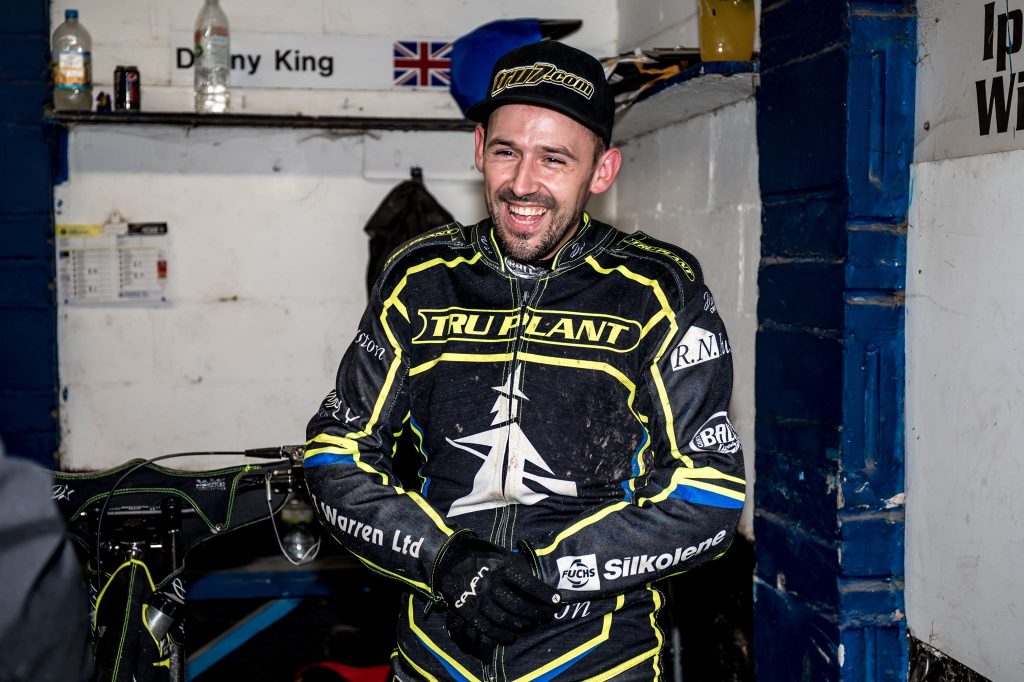 'Tru Plant' Witches captain Danny King spoke of his desire to bring back a trophy to Foxhall Stadium ahead of the Premiership Play-Off final against Swindon.
Ipswich have qualified for the final in their first year back in the top flight of British speedway, having defeated defending champions Poole in the semi-final and will face the Swindon Robins in the final.
King missed the majority of 2018 with a serious nerve injury in his arm, but he has been pleased with his personal performance and the team's in 2019.
"It has been a rollercoaster year," said King. "We started the year like a house on fire, picking up points home and away, probably more so than anyone else. Then we came to a head at the end of the year and were struggling everywhere. We only just scraped into the play-offs and it wasn't ideal form to be going into the play-offs, but we got there, did our job and are in the final.
"During the winter I was just trying to get myself fit. I got plenty of practice in and was feeling good on the bike but no matter how good you feel, you are not race-sharp. Missing a season took its toll but I am pleased with this season. I have had a lot of success and long may it continue. When you look at last year, I have got to be happy with this season."
The 2016 British champion has captained Ipswich since 2015 and said that this year's team has been one of the most enjoyable sides to be a part of.
"It has been great, and it has been one of the better years, we have got a good bunch of lads and mechanics. The whole atmosphere in the pits is good, there are no rivalries, everyone gets on and helps out. As a captain that makes the job a lot easier. When there is division in the camp that can make it difficult, but we haven't had any of that."
The 33-year-old looked back at the semi-final victory over Poole and said it was a night he will never forget in front of a big home crowd at Foxhall.
"It had everything. It was like a fairy-tale at Poole, everything was going well. We were 12 up and we thought worst case scenario we would keep it close. To come away losing by 10 was heart-breaking. We were disappointed with ourselves for letting it slip away and we were fired up by the way they celebrated in front of us. They celebrated like they had won the league, everyone left there dying for Saturday to come as we wanted to put it right and we did that.
"The crowd reaction on Saturday was unbelievable and was one of those things I will never forget and hopefully we will have more of that in the final. I believe we can beat anyone home and away on aggregate and we have. It is there for us to take and we need to finish the job."
King has spent 11 seasons in Suffolk and is desperate to bring success to the club that he calls home.
"Everyone knows I am Ipswich speedway through and through, like a stick of rock! It is my home in speedway and I want success for the fans, the club and the town. I have never won the top division trophy. I have won the National League, the Championship but never the Premiership, so it would be the icing on the cake."
The skipper spoke of the atmosphere around play-off ties and admitted you do feel the pressure of the situation as a rider.
"It is very strange situation when you are a rider, you feel the atmosphere. Once you put that helmet on your head, all eyes are on you and it is your turn to go out and do your job, there is a lot of pressure on that when it is play-offs. It is not like mid-season where you can perhaps afford a slip-up, there is no room for error in the play-offs. This is what the season has come down to and it is a very lonely ride when you are pushed off riding around to that start line with that pressure!"
The 'Tru Plant' Witches take on the Swindon Robins in the Premiership Play-Off final with the first leg at Foxhall Stadium on Tuesday 15th October.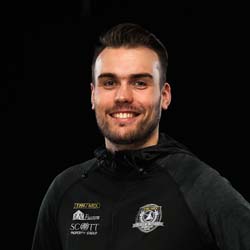 Digital Media Manager at Ipswich Speedway