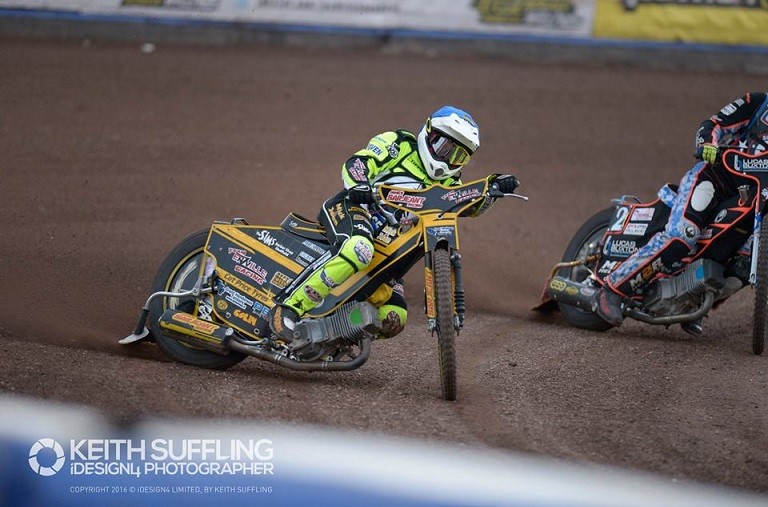 The 'Tru7.com' Witches are back in action after a lengthy break when they host the Rye House Rockets at Foxhall in the Knockout Cup on Thursday (7.30pm).
It's been a disappointing start for the Witches after exiting the League Cup and failing to pick up any Premier League points from three outings so far and the Knockout Cup presents an opportunity for the team to get back on track this season.
The Witches will be at full strength for the clash and will be looking to build as big a lead as possible to take into the second leg on Saturday at Hoddesdon. The two sides have already met this season in the Premier League with the Rockets coming out on top 53-39 in Hertfordshire.
The Rockets will also be at full strength at Foxhall with two familiar faces returning to Suffolk. Cameron Heeps makes his first visit back to Ipswich and is joined by another former Witch in Leigh Lanham. Rye House, led by Eddie Kennett, have endured a mixed start to their Premier League campaign, winning one, drawing one and losing one at home so far. The last time the two sides met at Foxhall the Witches ran out 58-35 winners in last season's Premier League.
Having raced the Rockets already this season, Team Manager Ritchie Hawkins knows his side will have to be on top form to build up a good first leg lead to take to Hoddesdon.
"They've (Rye House) been a bit up and down with their home matches as well," said Hawkins. "However, I expect a lot better performance from our boys at Rye House on Saturday.  With the first leg being at home we need to get as big a lead as we can and if they all ride to their capabilities I've no doubt we'll get through. Hopefully our boys are all ready to show up on the day."
Having exited the League Cup and started poorly in the Premier League, Hawkins knows the importance the Knockout Cup now has this season.
"The Knockout Cup has a bigger importance now because its been an up and down start for us in the League Cup and Premier League. If we get a good result here, the next round is not for a couple of months so hopefully a positive result will kick us on and we can start our charge back up the league table."
Meeting Sponsor:  Scott Properties
Ipswich 'Tru7.com' Witches:
1. Danny King (c) 9.41
2. James Sarjeant 4.41
3. Lewis Kerr 7.03
4. Morten Risager 6.98
5. Nico Covatti 7.84
6. Paco Castagna 3.00
7. Darryl Ritchings 3.00
Team Manager: Ritchie Hawkins
Rye House 'BMR' Rockets:
1. Edward Kennett (c) 9.74
2. Kasper Lykke 5.21
3. Cameron Heeps 6.18
4. Leigh Lanham 5.53
5. Stuart Robson 6.98
6. Peter Karger 5.00
7. Ben Morley 3.43

Team Manager: Peter Schroeck
Last five home results v Rockets:
09.07.15 W58-35
23.04.15 W55-38
07.08.14 W55-40
26.06.14 W52-38
27.03.14 W50-40

Rockets last five:
PL Rockets 45-45 Workington
PL Rockets 42-48 Peterborough
LC Plymouth 41-51 Rockets
PL Rockets 53-39 Witches
LC Rockets 46-43 Somerset