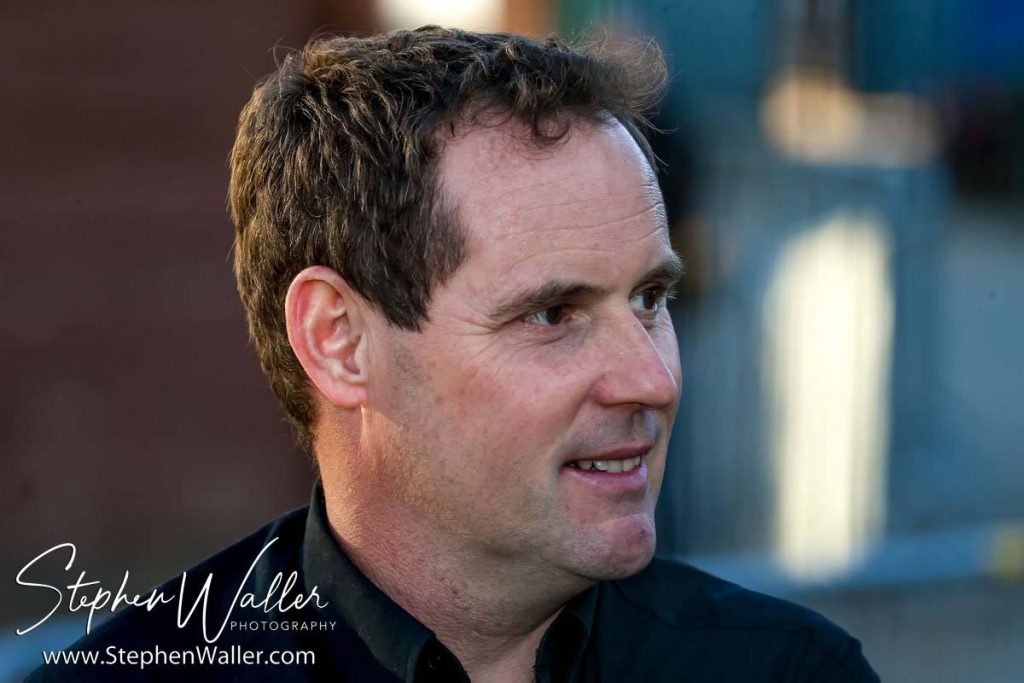 'Tru Plant' Witches Promoter Chris Louis talks to Henry Chard and reviews the 2018 season.
You can't lose two of the top four riders in the league in Danny (King) and Rory (Schlein) to injury and expect to have a good season. Danny got injured halfway through the season, if that, and it has been really disappointing because the last two years we have started as one of the favourites and last year we came so close. Literally, but for bad luck and injuries we would have won the Knockout Cup and arguably we would have competed better for the league title. This year, not making the play-offs is hugely disappointing. It wasn't just that, it was the lack of meetings that added to the disappointment of the year in general. I felt for the fans and it was the most disappointing year since I have been in charge of the club on so many levels.
Speedway does not have the luxury of squads and when you getting battered with injuries and are finding it difficult to find suitable replacements and then you have a different team from one week to the next, you have a lack of continuity for the team and the fans. It does get frustrating and it is hard to keep the enthusiasm but between myself and Ritchie (Hawkins) we will keep battling on and with the injuries at the end of the season it got harder and harder.
We have been accused of not ringing the changes when we should have done and that certainly wasn't the case this year. Ritchie is right when he says that the changes were the best we could do and they worked. We then lost Rory which had quite an impact on us and it coincided with a lack of form for Mark (Riss). It has been well documented that he has lost his confidence all together. He came from Edinburgh in that way and we were hoping a change of scenery and a bit more help on the ground would see him through it but sadly it didn't.
Drew (Kemp) was undoubtedly the highlight, not taking anything away from Coty (Garcia) who came in and produced some really good performances for us. Drew is something I have harboured on about in the last five or six years that we don't have local riders in the teams and Drew is a throwback to that. He is not afraid to move quickly, he accepted a team spot on his sixteenth birthday. It did mean we had to build the team in a way that put David (Wallinger) in at the bottom. We thank David for what he did and he came in for us really, we needed seven men and he filled that spot. I enjoyed his involvement and we enjoyed having him with us and it had to happen. Once Drew joined it was such a shame that it coincided with losing Rory and Mark deciding that he couldn't continue riding this season. Otherwise, I think it would have given us that extra push to be at our strongest at the right time. Unfortunately due to losing those two it wasn't to be but he was undoubtedly the highlight of the season for the fans. He came in and wasn't afraid to listen and learn and banged in some good scores.
I expected more from both Nico (Covatti) and Cam (Heeps). Nico was understandable, the fact that he is still not 100% fit with his wrist and I think at times there was a slight lack of confidence and at the end of the season there was a lack of horsepower with his equipment not being 100%, that was disappointing. Cam's performance was disappointing because he had such a good year last season and did everything right, put the hard yards in that are necessary and I felt he took a big step backwards this year. That is a disappointment for me because I come at it as someone who brought him over in the first place and I see a lot of potential in his natural ability to ride a bike and that hasn't changed but unfortunately he didn't seem to put in the hard work necessary this year and that showed in his performances.
I don't think we saw enough of Michael (Hartel) to make a judgment, certainly you saw his character was to always give 100%, he is a racer and that is a big thing. His injury came to early to have a good idea of where he was going to go with his progression throughout the season.  It was untimely and I am sure he will feel the same because he will feel he didn't have the time to make progress and learn to see where it was going.
Rory pushed Danny for the number one spot and we had two strong riders at the top. He had a fantastic year for Wolverhampton too and I can't have any complaints over what the top end did, it was just so unfortunate to lose Danny so early.
Both Danyon (Hume) and Connor (Mountain) gave us 100% and it is a team sport, everyone is under pressure for the team to perform but when you have to make changes it is something you have to do. It is an unfortunate way of how sport works really. In football they have squads so you don't get sacked, you get put on the bench but in speedway we don't have that luxury, if you have to go then you have to go and it is a permanent thing for that season. Both gave us 100%, Danyon never quite settled down and was so unlucky with injuries. Even when he did come back from the injury that cost him his team place, he got injured again within a couple of weeks, I feel for him, it's been a terrible year for him. Connor paid the price for his home form, he struggles at Ipswich which is unfortunate but he also paid the price for the team's performance which doesn't come down to him but the numbers have to add up when you make the changes. It is a tough side of the sport but when you have to make changes then you have to do it and I have no complaints with what he did for us. Some of his away performances were match-winning but it is a balance of everything.
I have no complaints about Ritchie's performance, tactically or with the team itself, he does a great job and can't affect the injuries that we have. That comes down to luck and once again it went against us but that will turn around soon enough. Ritchie despite missing out on the play-offs has done the best with what he has had to work with.
I wouldn't say I don't take any notice of criticism but you have to accept it, some of it is constructive and the rest is just disappointed fans, that is the business we are in and I don't have a problem with it. All I can say is that at the end of the day, all we ever do is our best and we have a balance of putting out the best side we can and surviving as a club and that is no different if you are any kind of sports club. With the means that we have we will continue to do the best we can and that is as much as you can say to any criticism you get. I understand the criticism, some of it is correct and some of it is ill-informed. I understand that most of it is born out of disappointing results as I am a fan of other things too.
Initially the track changes were ok but towards the end of the season coupled with the lack of drive from within the team that I felt there was it did get disappointing in the last couple of meetings. We won't be making any more changes to the shape, we have to do some fine tuning with the banking and the surface. The track is what it is now, we have done all we can do to accommodate modern bikes which is effectively what we have tried to do. I think with getting the surface right and the cambers right which is the only project ahead of next season then I think it will be the best it can be.
Thank you for your continued support,
Chris