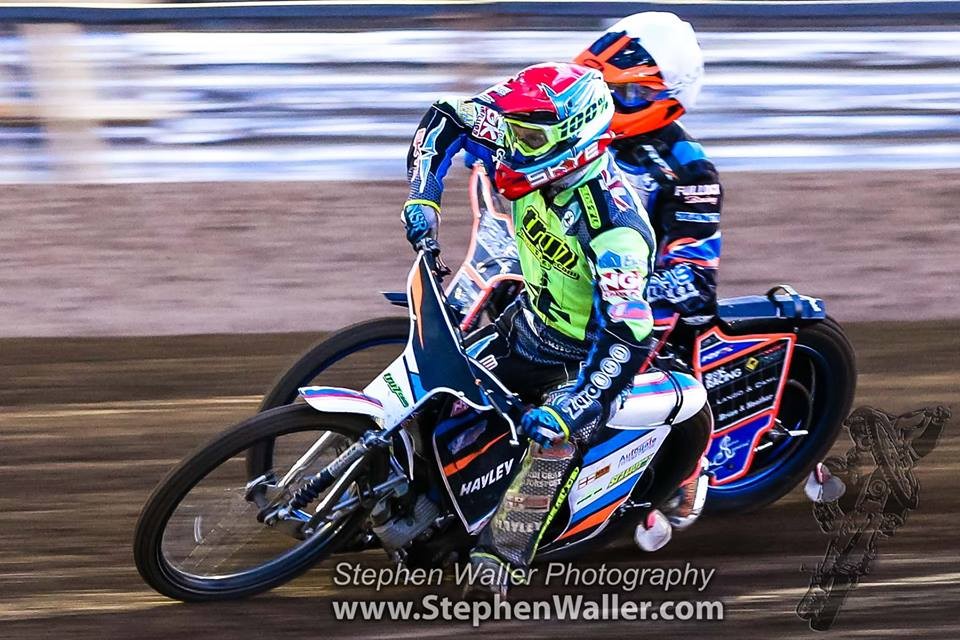 The 'Tru7.com' Witches travel to North Yorkshire on Thursday to face play-off chasing Redcar Bears in the Championship (7.30pm).
The Suffolk side look in a strong position to finish in the top four after a win over Peterborough last Thursday at Foxhall but victory came at a cost. Already without the injured Justin Sedgmen, there was more bad news as Cameron Heeps suffered a fractured shoulder blade after a heavy fall and will be absent for a period of time. Initial scans showed no break for the Australian but the bad news was confirmed days later. Nathan Greaves will also be missing as he is on duty for Premiership side Wolverhampton.
Rider replacement will be used at number two to cover Heeps whilst Berwick's former Witch Kevin Doolan guests in place of Sedgmen at three. There's another former Witch at number six as James Sarjeant steps in for Greaves at reserve.
The home side sit in fifth place, hot on the heels on Edinburgh with a play-off place a real possibility. Ben Barker leads the side with fellow Brits Jason Garrity and Charles Wright joining him at the top end of the side. Edinburgh's Mitchell Davey guests for Danny Ayres. The Bears have lost four times at home this season but their strong away form has kept them in with a shout of the top four.
The Witches' trip to the Media Prima Arena earlier in the year was a disappointing one as they suffered a heavy defeat and lost Nico Covatti to injury. Before that defeat Ipswich had won the previous three meetings at Redcar.
Team Manager Ritchie Hawkins still believes a good result is possible but admits the task has been made more difficult by injury.
"At the moment, the injury front is looking really bad for us," said Hawkins. "Nathan is in good form and we are missing him too due to his Wolves commitments. We are still in a position where we can get a good result as we have brought good riders in but it makes it a lot more difficult.
"It is not an ideal time to have injuries and losing Cam is a big blow as he has been in such good form. What do you do, you can't sit around feeling sorry for yourselves, you just have to do the best you can and that is what we will do."
The boss says that he is not ruling out Sedgmen and Heeps returning before the season ends and says they have good guests in for Thursday.
"We got the call from the hospital a few days later and after we left on Thursday night everything was looking great. He texted me on Saturday saying there was not good news and he had a fracture. With both Cam and Justin time will tell whether they can make it back for the end of season or not but I wouldn't completely rule it out at this stage.
"We know what we are going to get with Kevin and Sarj and they are fully committed to being a Witch as they were when they rode for us. They will fit into the side well and it is something we take into consideration."
Hawkins believes the last play-off spot is up for grabs and says that the Witches can replicate past success at Redcar on Thursday.
"Redcar still could push themselves into the play-offs and you would say that would be above Edinburgh. If they took seven points against us then we would still have a few points in hand but we are capable of winning the meeting still even with our injury problems, especially at home. We will concentrate on ourselves but it looks like it is down to them and Edinburgh for fourth.
"I thought we were doing well in the meeting earlier this year until the Nico injury and we fell to bits after that after losing him and Danyon was affected by the crash too. We are capable of doing well on Thursday and it is a place we have enjoyed good success in the past. Their home form has let them down as they have been really good on the road. It is a good track to race on and somewhere I used to enjoy going myself and we still have a strong team going there."
Words: Henry Chard
Redcar 'SG Petch' Bears:
1. Ben Barker (c) 8.06
2. Ellis Perks 5.46
3. Jason Garrity 7.52
4. Jonas B Andersen 6.79
5. Charles Wright 7.31
6. Tobias Busch 4.66
7. Mitchell Davey (g) 2.99

Team Manager: Jitendra Duffill
Ipswich 'Tru7.com' Witches:
1. Danny King (c) 9.03
2. R/R for Cameron Heeps 6.94
3. Kevin Doolan (g) 6.16
4. Kyle Newman 6.15
5. Rory Schlein 8.34
6. James Sarjeant (g) 3.41
7. Connor Mountain 3.18

Team Manager: Ritchie Hawkins
Referee: M. Breckon
Parade: Thursday, 7.30pm
Venue: Media Prima Arena, TS6 6XH
Championship Table
| | | |
| --- | --- | --- |
| Team | Pl | Pts |
| Sheffield | 28 | 70 |
| Witches | 30 | 66 |
| Glasgow | 26 | 59 |
| Edinburgh | 28 | 54 |
| Redcar | 29 | 52 |
| Newcastle    | 28 | 40 |
| Peterborough | 27 | 37 |
| Workington | 24 | 34 |
| Scunthorpe | 32 | 31 |
| Berwick | 32 | 21 |
Last five results at Redcar:
20.04.17 L35-54
09.09.16 W53-37
28.05.15 W46-44
22.05.14 W50-40
04.07.13 L45-47

Redcar Bears Factfile
Main Sponsor: SG Petch
Team Colours: Red, White and Blue
Race-Night: Thursday (7.30pm)
Website: www.redcarbears.co
Track Length: 271 metres
Track Record: 52.2 seconds, Chris Harris (October 22, 2009)
Admission Prices
Adults: £16
Concessions (OAP & Students): £12
15 and under: £4
Stadium Address
Media Prima Arena, Dormer Way, South Bank Road, Middlesbrough, TS6 6XH
Telephone: 01642 040302