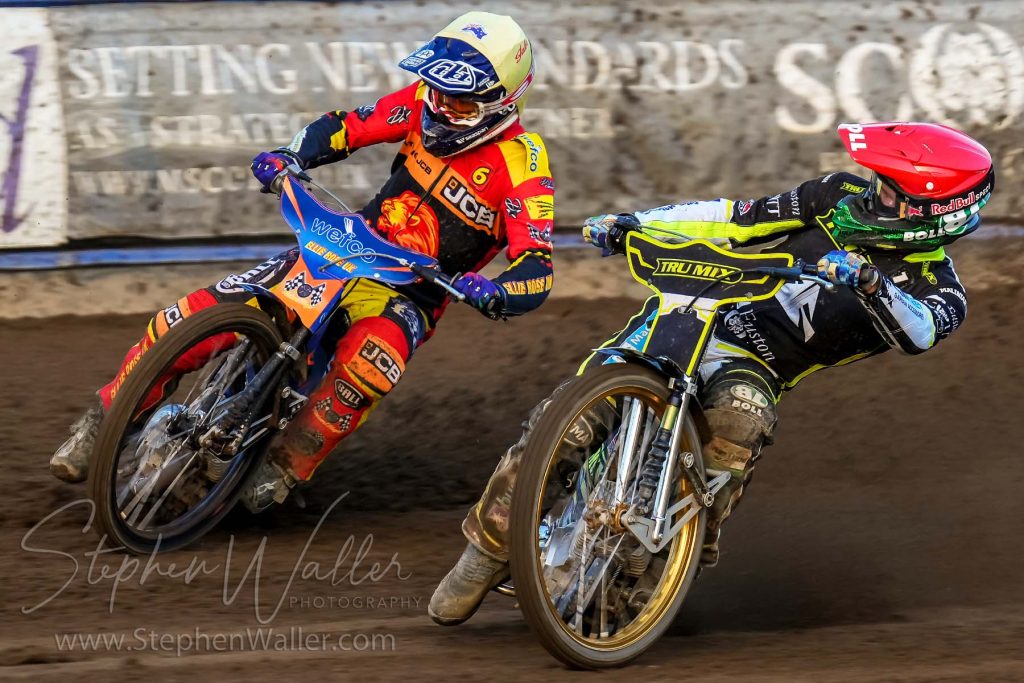 By Henry Chard
All the details ahead of our Sports Insure Premiership R2 fixture with Leicester.
WHEN & WHERE
The Ipswich 'Tru Mix' Witches travel to Leicester to face the Lions at the Pidcock Motorcycles Arena on Monday 31st July in a Sports Insure Premiership R2 fixture that starts at 7.30pm.
TEAMS
LEICESTER: 1. Max Fricke 8.48 2. Justin Sedgmen 5.84 3. Troy Batchelor 4.99 4. Chris Harris 7.15 © 5. Richard Lawson 7.38 6. Jake Allen 4.00 7. Drew Kemp (RS). Team Manager: Stewart Dickson
IPSWICH: 1. Emil Sayfutdinov 9.80 2. Keynan Rew 4.00 3. Danny King 6.73 © 4. Erik Riss 5.93 5. Jason Doyle 9.66 6. Danyon Hume 3.92 7. Dan Thompson (RS). Team Manager: Ritchie Hawkins
REFEREE: C. Turnbull
SPORTS INSURE PREMIERSHIP TABLE
| | | |
| --- | --- | --- |
| Team | Meetings | Points |
| Belle Vue | 20 | 35 |
| Leicester | 14 | 27 |
| Wolverhampton | 15 | 24 |
| Sheffield | 14 | 22 |
| Ipswich | 17 | 17 |
| King's Lynn | 16 | 7 |
| Peterborough | 16 | 5 |
TICKETS
Tickets can be purchased online in advance here and on the gate.
THE STORY
The Ipswich 'Tru Mix' Witches return to Sports Insure Premiership action on Monday night at Leicester.
Ipswich had a week off last week with the Speedway World Cup taking in place in Poland, but the focus is now back on the domestic campaign. The Witches have it all to do if they are to make the play-offs, currently sitting five points adrift of fourth having raced three more meetings. Monday's fixture is the start of three on the road for the Suffolk side with Ritchie Hawkins saying that perfection is needed from those three fixtures to put pressure on the top four.
The Witches have had mixed fortunes at Leicester this season, winning in the Knockout Cup but suffering a 14-point defeat in the league in the R1 fixture. The visitors are at full strength and it is one of the many tracks Emil Sayfutdinov has taken a liking to, having scored a 12-point maximum and 17 on his two visits there this season.
FROM THE BOSS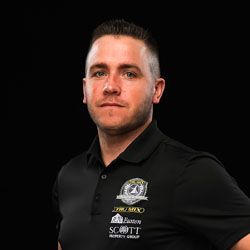 Ipswich 'Tru Mix' Witches team manager Ritchie Hawkins gives us his pre-match thoughts…
"We are looking forward to getting back into action after a week off and a little break. We have got a run of three away meetings coming up and we need to start that run off with a win at Leicester. We need three wins from the three away meetings to put pressure on the teams in the play-off race. Hopefully that would put pressure on them to slip up and make a mistake. If we don't win the away meetings, we will still be miles behind and it will be easy for them, so we need to make sure we perform well away from home and put the pressure on.
"It's our third visit to Leicester this season, we started the season there brilliantly with a win early on and we will look to repeat that. When I look at our line-up, we have got seven riders capable of doing very well at Leicester. We have three heat leaders who can win races and score a lot of points and the four riders backing them up have also had good moments at Leicester and a lot of experience riding there between them. We look forward to it and certainly as individuals we should go there knowing we have got seven riders capable of winning races.
"Leicester are on a great run, they have won eight in a row but that has to come to an end at some point. We are concentrating on ourselves and what we are doing and if we can end that streak on Monday, it will give us a great boost going into the remainder of the season."
THE LIONS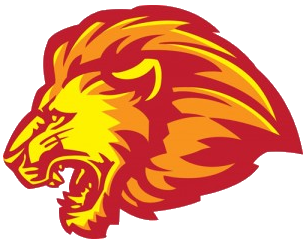 Leicester have enjoyed a fantastic return to the top-flight and are sitting pretty, second in the table. The Lions go into Monday's fixture having won eight on the bounce, a run that has all but secured their play-off spot.
The home team are packed full of former Witches, and they added another this month, with the addition of Troy Batchelor to replace the suspended Nick Morris after he failed to comply with the Alcohol and Doping testing procedure. Max Fricke has been almost unbeatable on home shale of late, dropping just one point from his last three meetings at the Pidcock Motorcycles Arena.
AWAY DAYS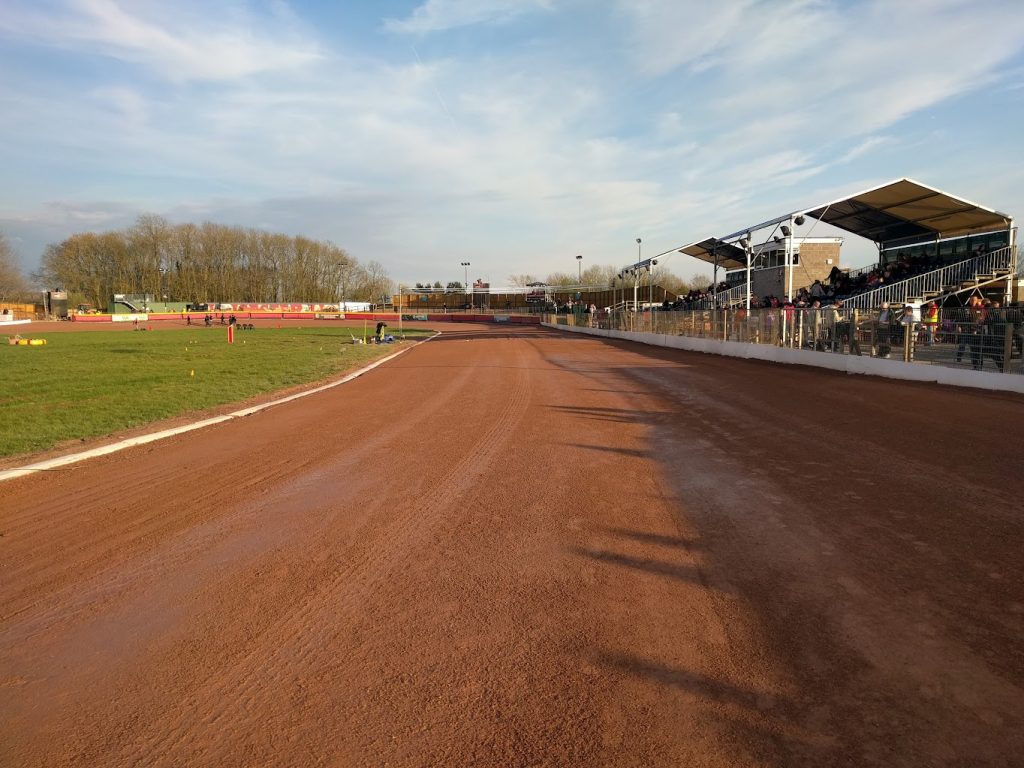 An adult ticket costs £21, concessions £19, children (6-17) £1 and children aged 5 and under go free. There will be 235 free car park spaces available at the stadium with further free car parking facilities on the Beaumont Shopping Complex (maximum time of 4 hours). Three Coach/Mini Bus spaces, 15 Disabled spaces available, 15 Motorcycle spaces, Taxi drop-off point. For travel information head here.
For more information about the club head to Leicester's official website.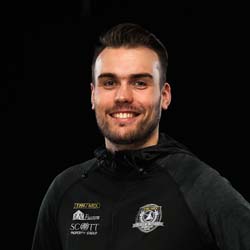 Digital Media Manager at Ipswich Speedway