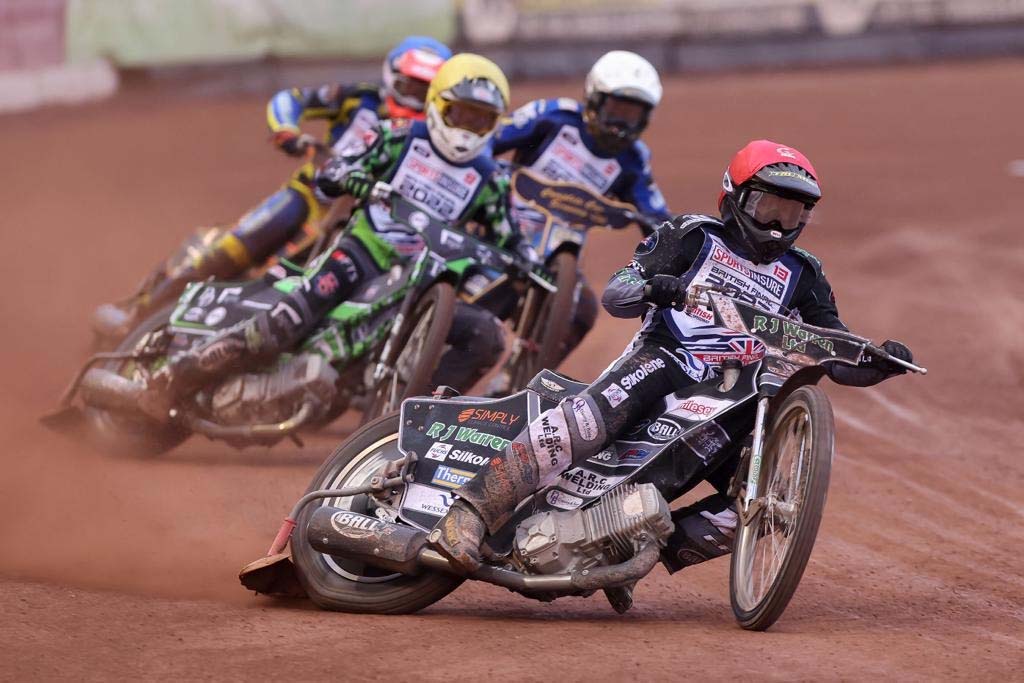 By Henry Chard
THE SCORES
ABANDONED AFTER 12 HEATS – NO RESULT DECLARED
QUALIFYING SCORES: Tom Brennan 8, Chris Harris 8, Dan Bewley 8, Danny King 7, Scott Nicholls 7, Kyle Howarth 6, Steve Worrall 5, Lewis Kerr 5, Charles Wright 5, Richard Lawson 4, Richie Worrall 3, Leon Flint 2, Connor Mountain 1, Paul Starke 1, Adam Ellis 1, Jack Smith (res) 1, Danyon Hume 0.
REFEREE: W. Jarvis
THE STORY
The 2022 British Final was abandoned after 12 heats due to bad weather in Manchester with no result declared on Monday night.
12 heats of racing were completed at the National Speedway Stadium before the action was stopped as the rain came hammering down making the track unfit to ride. After a lengthy delay, a decision was made to abandon the meeting without a result so that it can be restaged at a later date. 2021 champion Adam Ellis has been nominated for the wild card for the British Grand Prix at Cardiff. At the time of the stoppage Ipswich 'Tru Mix' Witches skipper Danny King was well placed to have a good night whilst Paul Starke and Danyon Hume struggled to get amongst the points.
Dan Bewley was a clear winner in heat two and Starke held second but was passed by Kyle Howarth at the end of the third lap with Hume at the back. Belle Vue's Tom Brennan had the home fans on their feet as he roared to victory in heat four ahead of Scott Nicholls with King third and reigning champion Ellis at the back.
King made the start in heat five and held off pressure from Charles Wright to take his first heat win of the evening. 2021 champion Ellis was having a nightmare start to the evening and was excluded from heat seven for not making the two-minute time allowance after mechanical issues. Harris took his second win of the evening in the re-run as Starke was relegated to the back by Jack Smith who had replaced Ellis. Steve Worrall held off Brennan to take the chequered flag in heat eight with Hume at the back.
The rain had started to fall in Manchester and by heat 11 conditions were getting tricky as Nicholls just beat Harris to the line with Hume at the back. King added another three points to his tally with victory in heat 12 with Starke failing to finish as the rain continued to come down.
The action was halted after heat 12 with the rainfall getting harder and after a lengthy wait and several meetings in the pits with officials and riders a decision was taken to abandon the meeting.
REACTION FROM THE BOSS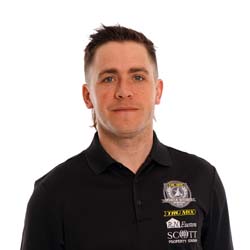 Ipswich 'Tru Mix' Witches team manager Ritchie Hawkins reflects on Monday's British Final.
"The British Final didn't go to plan and the rain came at the wrong time. If they had got another set of races done, you might have ended up with a clear winner. Danny got himself in a good position in the meeting and I'm sure when it is re-run, whenever that may be, he will be looking to do the same again.
"It was a massive experience for Danyon, I think he had a tough gate draw and that didn't help matters for him but I'm sure he will have learnt a lot anyway. Paul had a tough night, I was only watching on the TV but in one heat, I think he had machinery problems and I saw him swap bikes at one point. It won't have been his happiest night but he will get another shot in the re-run."
UP NEXT
The 'Tru Mix' Witches travel to Norfolk to face the King's Lynn Stars at the Adrian Flux Arena on Thursday 4th August in a Premiership fixture. Tickets can be purchased here.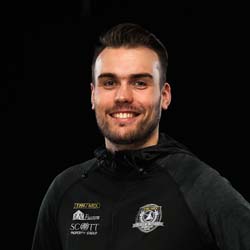 Digital Media Manager at Ipswich Speedway