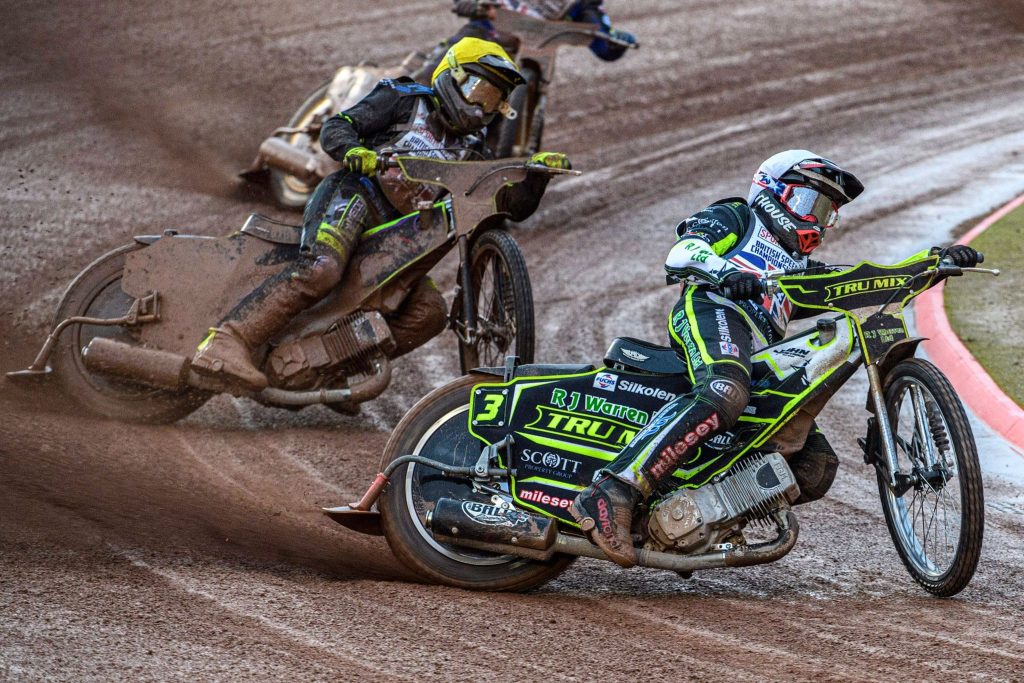 By Henry Chard
THE SCORES
QUALIFYING SCORES: Dan Bewley 12, Steve Worrall 12, Ben Barker 12, Adam Ellis 11, Chris Harris 11, Richard Lawson 9, Tom Brennan 9, Simon Lambert 8, Charles Wright 8, Danny King 7, Connor Mountain 6, Kyle Howarth 5, Leon Flint 4, Joe Thompson 2, Danyon Hume 2, Freddie Hodder (Res) 1, Sam Hagon 0.
SEMI-FINAL: Lawson, Barker, Ellis, Harris.
FINAL: Bewley, Worrall, Barker, Lawson
REFEREE: P. Griffin
THE STORY
Dan Bewley retained his title in Monday's Sports Insure British Final at the National Speedway Stadium.
Ipswich 'Tru Mix' Witches skipper Danny King endured a frustrating night in difficult conditions as he fell short of the top six. Witches reserve Danyon Hume picked up two points, but no one could stop Bewley from taking the crown as Steve Worrall picked up the Wild Card for the Cardiff Grand Prix, having finished second.
After a lot of rain in Manchester the action got underway in tricky conditions and Hume retired early on in heat one with mechanical issues. King made the gate and won heat two, holding off last year's runner-up Tom Brennan.
King made a good move at the start of heat six as he cut back on turn two to settle into second as Adam Ellis couldn't be caught. Hume finished at the back in heat seven as Bewley coasted to victory.
King made the gate in heat nine but was swallowed up coming out of the second turn and went to the back before trying the wide line on turn three which left him too far behind to trouble the scoring with Simon Lambert winning the race. Hume picked up his first point in heat 11 as Brennan wasn't troubled at the front.
Hume was the early leader in heat 15 but was passed by former champions Chris Harris and Charles Wright and was forced to settle for another point. King's hopes of adding another title to his name ended in heat 16 when he slid off and was excluded whilst trying the outside line in the difficult conditions.
King blasted around Leon Flint at the end of the first lap of heat 19 but couldn't catch Richard Lawson as Hume finished at the back.
Having snuck into the semi-final, Lawson went and won it as Ben Barker held off Ellis for second to join Lawson in the final.
However, Bewley was in a class of his own in the final as he retained his crown ahead of Worrall and Barker.
REACTION FROM THE BOSS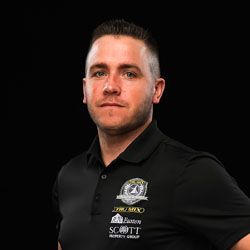 Ipswich 'Tru Mix' Witches team manager Ritchie Hawkins reflects on Monday's event.
"It was a disappointing night for the Witches at the British Final. It was great learning experience for Danyon and that experience in those conditions in a big meeting should be invaluable to him. He may not have got the points he would have liked but certainly there is a lot he can take from it going forward in his career.
"Having seen those conditions, Danny would have felt confident in himself, and he started strongly, he just made one mistake in his third ride in the first bend which really cost him. That left him playing catch up and then in the fourth ride, he was victim of circumstances in the first bend of that one, which we saw quite a lot of all evening. The guy on the outside was getting stuck and judging by the other three rides he would have been back in it. One big mistake cost him dearly, but Danny is very experienced and will move on quickly from that.
"Fair play to everyone getting the meeting on, and it was nice to see a meeting not cancelled due to difficult conditions. The boys that were there handled it well on the whole."
UP NEXT
The Ipswich 'Tru Mix' Witches travel to King's Lynn to face the Stars at the Adrian Flux Arena on Thursday 17th August in the Sports Insure Premiership. Tickets can be purchased on the gate.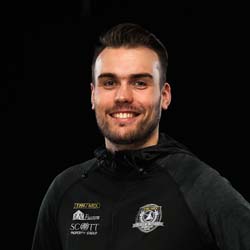 Digital Media Manager at Ipswich Speedway