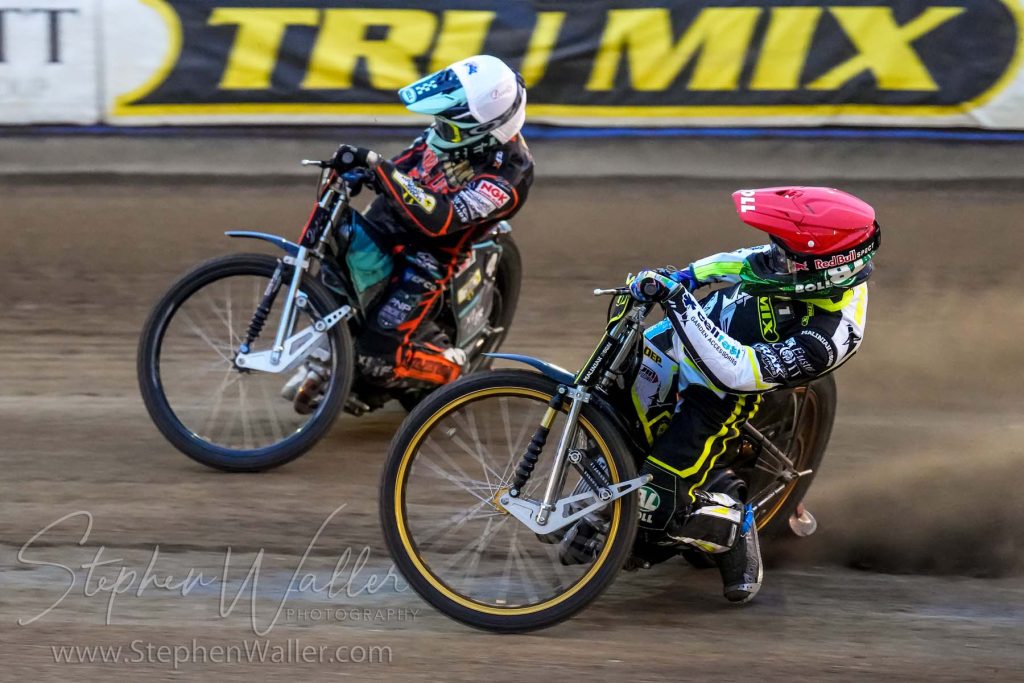 By Henry Chard
MEETING SPONSOR

Farnham Leisure Ltd – Catering to all of your caravan servicing, accessory fitting and repair requirements. They are a Bailey of Bristol main solus dealer for new Bailey touring caravans, while they also offer a vast selection of used caravans. They also have a camping and leisure sh
TEAMS
IPSWICH 39: Jason Doyle 13, Keynan Rew R/R, Danny King © 6+1, Ben Barker 5+1, Emil Sayfutdinov 10+1, Danyon Hume 5+1, Joe Thompson (RS) 0. Team Manager: Ritchie Hawkins
WOLVERHAMPTON 51: Sam Masters © 10+1, Steve Worrall 4+1, Luke Becker 5+2, Ryan Douglas 12+1, Rory Schlein 8, Zach Cook 10+3, Leon Flint (RS) 2+1. Team Manager: Peter Adams
REFEREE: W. Jarvis
SPORTS INSURE PREMIERSHIP TABLE
| | | |
| --- | --- | --- |
| Team | Meetings | Points |
| Wolverhampton | 9 | 16 |
| Belle Vue | 9 | 14 |
| Sheffield | 7 | 10 |
| Leicester | 7 | 10 |
| Ipswich | 7 | 8 |
| King's Lynn | 7 | 5 |
| Peterborough | 8 | 2 |
THE STORY
The Ipswich 'Tru Mix' Witches were beaten by Wolverhampton on Thursday night at Foxhall in the Sports Insure Premiership.
The home team were without Keynan Rew who was having to ride for his Polish club in a re-arranged fixture and rider replacement was in operation in his absence. Wolves arrived in Suffolk in good form and looking to go top of the table but there was nothing to separate the two sides after eight races with the scores level. However, the visitors finished strongly with three maximums in the last four races to seal their first away win of the season, taking the aggregate bonus point in the process. Jason Doyle top scored with 13.
Doyle won a shared heat one with Ben Barker third to get Ipswich off to a positive start in heat one. Danyon Hume took victory in heat two and it looked like being another heat advantage with Joe Thompson third, but he was passed late on in the race by Leon Flint, meaning a 3-3. Ryan Douglas prevailed at the front ahead of Danny King after a tight opening lap as the points were shared again. Rory Schlein won heat four ahead of the Witches pair, leaving the hosts 13-11 up.
Sam Masters won heat five as King and Barker managed to relegate Steve Worrall to the back on the opening lap to ensure a share of the points. Doyle won heat six and Hume worked hard to pass Zach Cook to get into third, but he was re-passed by the Wolves reserve, resulting in yet another 3-3. The shared heats kept on coming as Emil Sayfutdinov won heat seven comfortably, but the visitors were level in the tie after heat eight as they hit a 2-4 to make it 24-24 on the night.
Wolves went in front in heat nine as Schlein and Cook hit a maximum. Doyle produced a sensational manoeuvre to win heat 10 as the race was shared. The Australian found himself third entering the second lap but managed to swoop round one Wolves rider and under the other in the same move to hit the front. Sayfutdinov won heat 11 but the Witches were unable to pick up any heat advantages and they found themselves further behind as Wolves hit a 1-5 in heat 12 putting them 32-40 up with just three to race. At this point the West Midlands side had already secured the aggregate bonus point after their eight-point win at home against the Witches last month.
Doyle and Sayfutdinov kept Ipswich in the hunt to win the meeting after a 5-1 in heat 13 but it was all over in heat 14 as the away side responded with a maximum of their own to secure a further two league points. They added further gloss to their victory in heat 15 with another 1-5 after a highly entertaining final race of the night in which all four riders swapped places on numerous occasions. However, that was of no consolation to the home fans who saw their side defeated on home shale for the second time this season.
REACTION FROM THE BOSS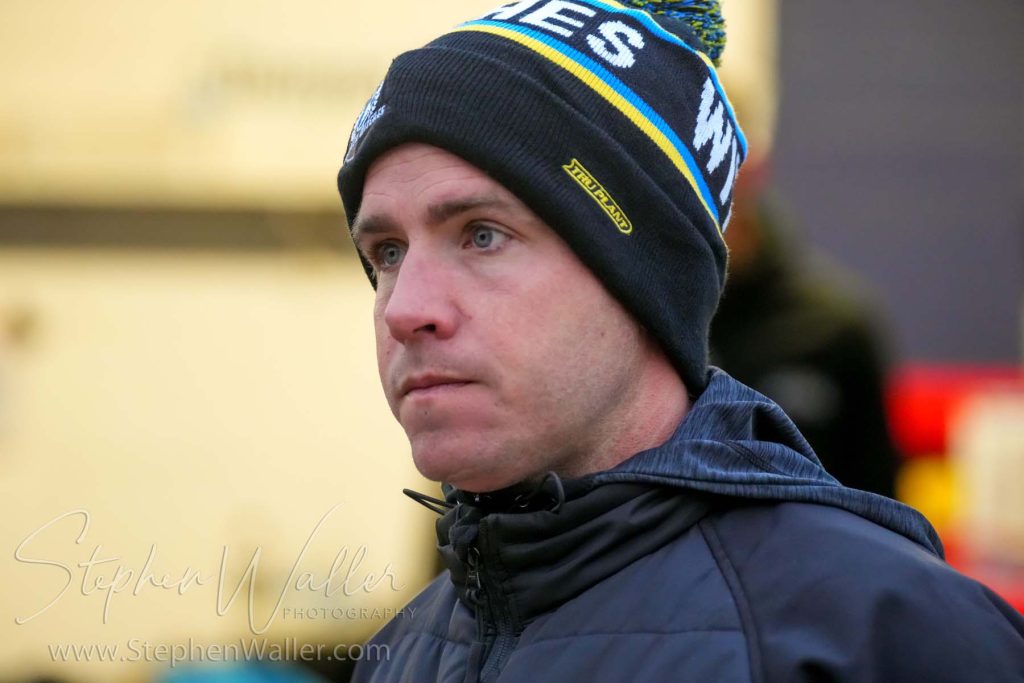 Ipswich 'Tru Mix' Witches team manager Ritchie Hawkins reflects on Thursday's defeat to Wolverhampton.
"It was a very bad night; we were not good enough. We threw too many points away at the start of the meeting and made too many mistakes which we were punished for by the end of the meeting.
"We can't rely on Doyley and Emil to pull us out of trouble every week, so we need some more points from other areas of the team. We were missing Keynan tonight and throw in Danny not being on it and having a bad night as well, we can't rely on Danyon to score double figures every week. That left us too much to do but we threw too many points away at the start with silly mistakes that we should not be making so we certainly need to tidy ourselves up in that respect.
"R/R affects us when you have got riders who are not quite on it, you can't have someone having an off-night and tonight they did.
"I'm sure we will get criticised and that is part of it, that's fine, we were not good enough and maybe it is deserved tonight. It is early days but also, we have lost two at home already so we can't be leaving ourselves too much to do in the second half of the season to try and chase the play-offs. We need to improve and pick up some away wins, it makes them more vital now because we have two home defeats. We have two away meetings next week and we need to come away from those two meetings with points."
FARNHAM LEISURE LTD RIDER OF THE NIGHT
Doyle was chosen by the sponsors after his 13-point haul which included four race wins.
WHAT IT MEANS
Wolverhampton go top of the table picking up two points for the win and another for the aggregate bonus point. Ipswich drop to fifth.
UP NEXT
The Ipswich 'Tru Mix' Witches travel to Manchester on Monday 5th June to take on Belle Vue at the National Speedway Stadium in the Sports Insure Premiership. Tickets can be purchased on the gate and online in advance here.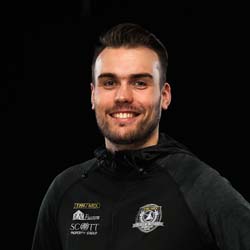 Digital Media Manager at Ipswich Speedway