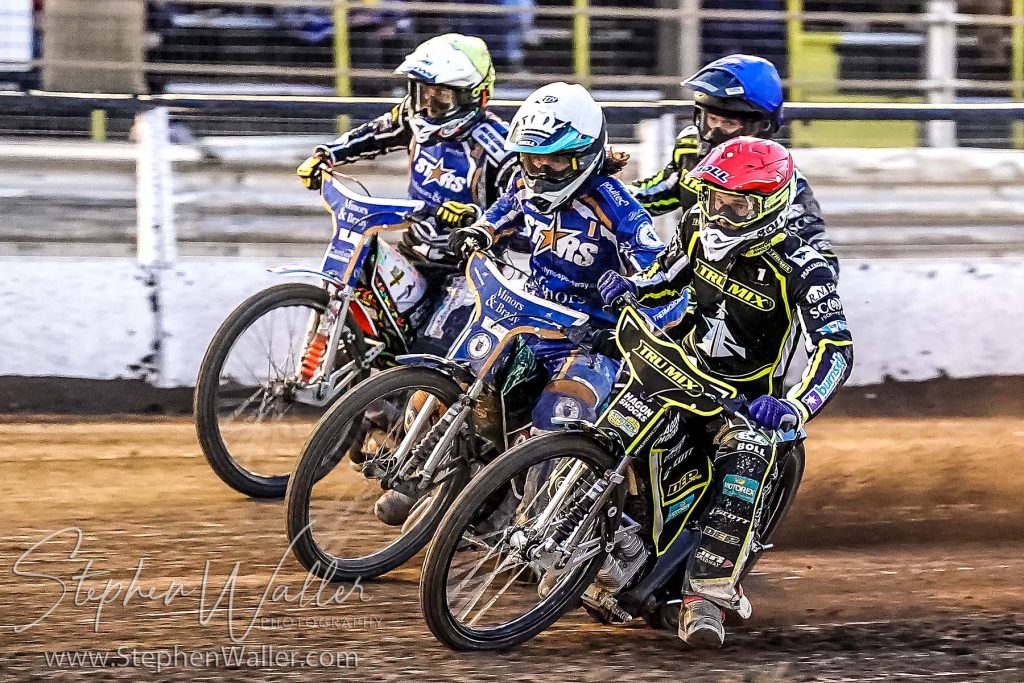 By Henry Chard
MEETING SPONSORS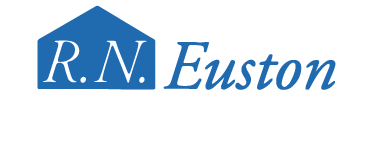 RN Euston – RN Euston Limited has supplied steel framed buildings in East Anglia for over 40 years. Established by Ray Euston the business has grown steadily over the years and now Ray works in partnership with his son Mark. The company is based in Suffolk and work all over East Anglia where they have gained a reliable reputation.
TMB Utilities Ltd
THE SCORES
IPSWICH 46: Jason Doyle 14+1 (Paid Maximum), Paul Starke R/R, Danny King © 3, Erik Riss 12, Troy Batchelor 7+1, Ben Barker 9+2, Danyon Hume (RS) 1. Team Manager: Ritchie Hawkins
KING'S LYNN 44: Richard Lawson 7+2, Lewis Kerr 8, Niels-Kristian Iversen 9+1, Thomas Jorgensen 4+2, Josh Pickering © 5+2, Richie Worrall 10+1, Jack Thomas (RS) 1. Team Manager: Alex Brady
REFEREE: P. Carrington
PREMIERSHIP TABLE
| | | |
| --- | --- | --- |
| Team | Meetings | Points |
| Ipswich | 5 | 12 |
| Wolverhampton | 5 | 11 |
| Belle Vue | 6 | 11 |
| Sheffield | 4 | 9 |
| King's Lynn | 5 | 8 |
| Peterborough | 5 | 0 |
THE STORY
The 'Tru Mix' Witches produced another narrow victory to win the East Anglian derby and go top of the table after they beat King's Lynn on Thursday night at Foxhall in the Premiership.
The home team lost Paul Starke to injury on the day of the fixture after he was not deemed fit enough to ride after his crash last week where he picked up leg and shoulder injuries, with rider replacement used in his absence at number two. The meeting swung back and forth throughout the night, making it impossible to call a winner until the Witches struck a decisive blow in heat 14 with a 5-1. That left the hosts two points up and top scorer Jason Doyle secured the victory with a race win the final heat to complete his 14+1 paid maximum.
It was the perfect start for Ipswich as Erik Riss and Doyle flew to a 5-1 in heat number one, but the Stars pulled two points back in the following heat as Richie Worrall won ahead of Ben Barker and Jack Thomas picked up a point for a 2-4. Riss was the leader in heat three but fell after suffering mechanical issues and was excluded. The visitors took advantage in the re-run as Niels-Kristian Iversen won and Thomas Jorgensen got the better of Danny King in the battle for second as they recorded a maximum to take the lead. There was another crash in heat four as Thomas fell and was excluded and this time it was the Witches who hit a 5-1 in the re-run courtesy of Barker and Troy Batchelor to edge the hosts back in front by two points.
Riss won the first shared race of the night in heat five and Doyle was a comfortable winner in heat six in another 3-3. The away side then re-took the lead in heat seven with a maximum from Iversen and Jorgensen. Batchelor took the chequered flag in heat eight ahead of Lewis Kerr who passed Danyon Hume to split the home pairing, but a 4-2 meant the scores were level.
Riss won his third race of the night in heat nine but with King struggling at the back the scores remained level. Doyle was in formidable form once again and won heat 10 as Barker held off Iversen to secure second and record a 5-1 to put the Witches back in front. Disaster struck before heat 11 even got going as Batchelor packed up at the tapes and was excluded, forcing him to go from 15 metres back at the start. The visitors didn't waste the opportunity presented to them and hit a maximum in the re-run to level the scores again. Worrall won heat 12 for King's Lynn ahead of King as Iversen passed Barker at the back to put the Stars two points in front with just three to race.
Doyle had to work hard to win heat 13 passing Richard Lawson to win but with Batchelor not amongst the points, the away side stayed in front. However, the twists and turns kept on coming and in heat 14 Barker was holding off Jorgensen at the front before Riss made a superb pass on the Lynn rider on third lap and subsequently won the race, with his teammate joining him for a 5-1 to put Ipswich in front to the delight of the home fans. That took it to a last-heat decider and Doyle sealed the three points for Ipswich with a win in a shared heat 15 as the Foxhall faithful celebrated a derby-day win that took them to top spot in the Premiership.
REACTION FROM THE BOSS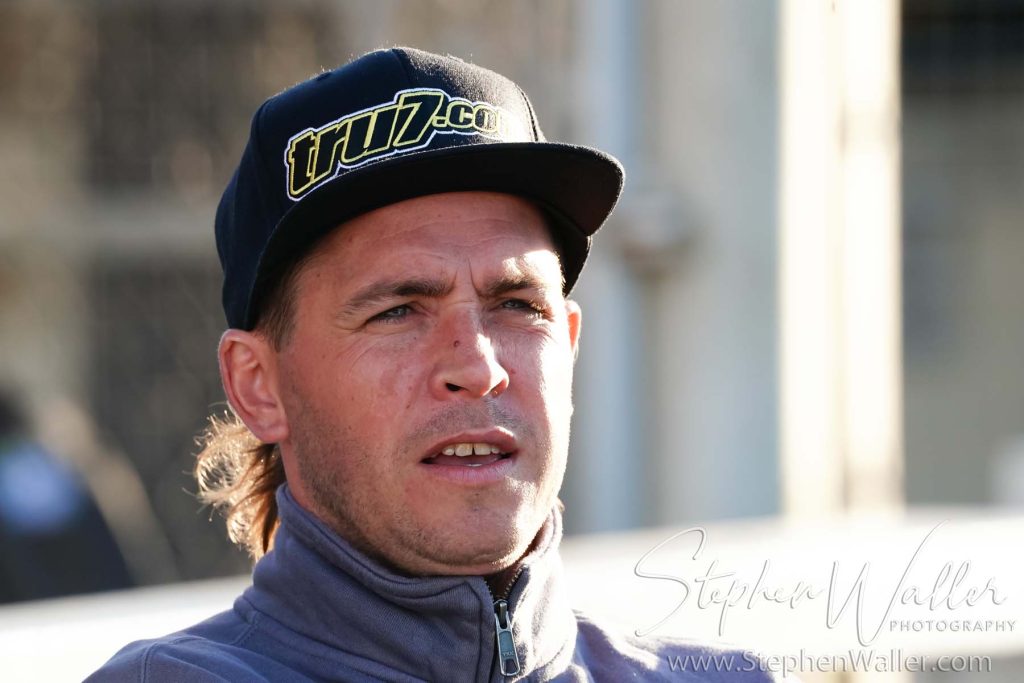 Ipswich 'Tru Mix' Witches team manager Ritchie Hawkins reflects on Thursday's victory over King's Lynn.
"We snuck another win without being anywhere near our best so to win without really performing and to be top of the league is a bit of a bonus early doors. It is not too significant, but it is a really nice place to be and there is so much more to come from us.
"Erik had a chain snap when he was winning one heat which handed them a six-point swing. He was superb tonight though, I thought he was brilliant and rode really really well. I think Danny has not hit top form yet and has his mechanical issues at the moment but when he sorts that, it will make us a lot stronger straight away. Batch is up a little bit up and down but is doing a good job, but I think he is capable of even more. Ben showed signs tonight of what he can do without really finding his consistency yet. Danyon did not score anywhere near what he did in previous weeks so there is a lot more to come from us.
"Doyley was awesome again, when you have him in those big heats like heat 15 you kind of believe he is going to win every race and he is leading from the front. Danny is suffering from mechanical issues, even at Poole he is not performing as well as he can but at the higher level it is probably showing up more against stiffer competition. He has found the problems with his engine, and he tried a new engine tonight without having a chance to practice on it and get it set up which he did after the meeting. He has found the problem, but it is not an instant fix, these things take time to be repaired and I have no doubt in a few weeks he will back at his normal level.
"We had a great crowd and I hope everyone has gone home happy. Our next meeting is the Premiership Pairs which will be an amazing line-up again like it was at Peterborough, and I hope everyone will come out and support that. Attentions now turn to trying to get a few points on the road for our travelling fans."
RN EUSTON & TMB UTILITIES RIDER OF THE NIGHT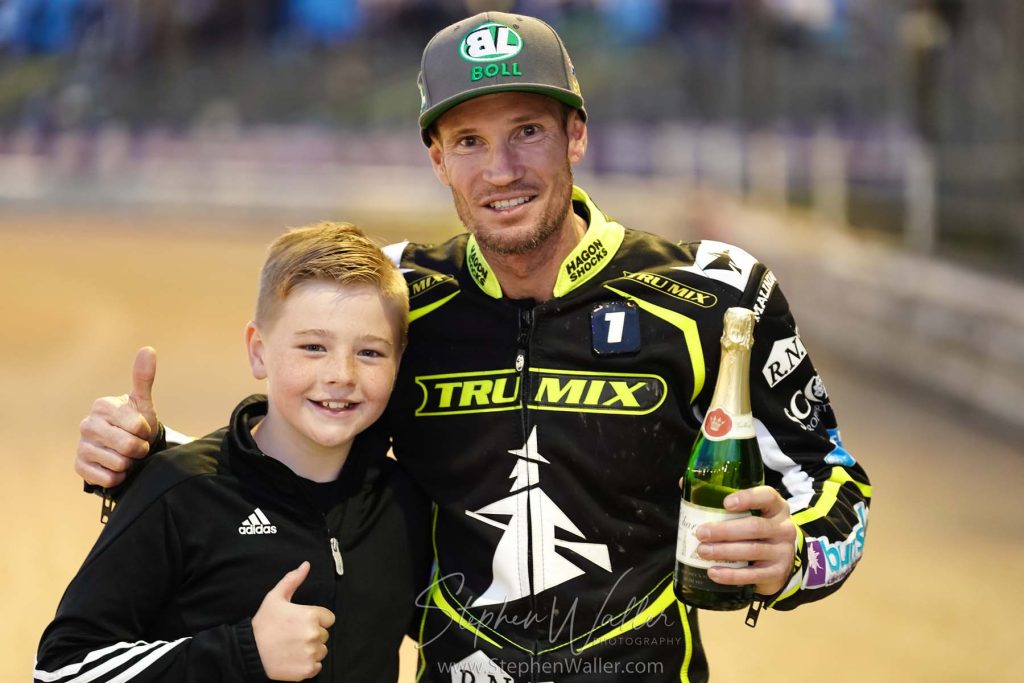 Doyle picked up both awards after scoring a five-ride paid maximum of 14+1.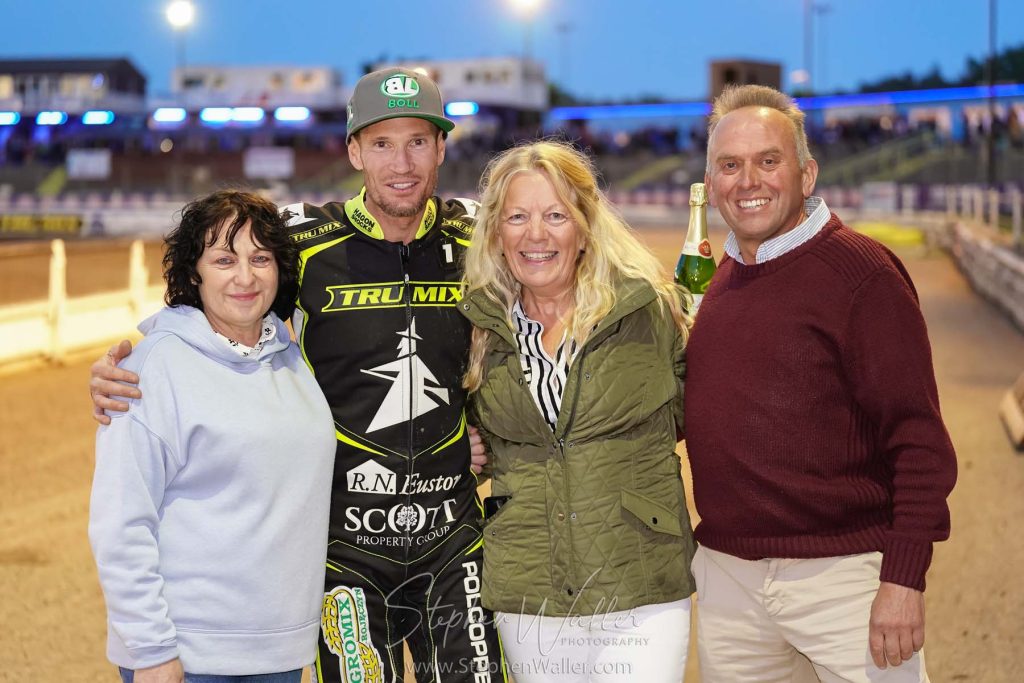 WHAT IT MEANS
Ipswich go top of the table after collecting three points whilst King's Lynn pick up a consolation point for the narrow defeat.
UP NEXT
The 'Tru Mix' Witches travel to Manchester to face the Belle Vue Aces at the National Speedway Stadium on Monday 6th June in a Premiership fixture. Tickets can be purchased here.
Digital Media Manager at Ipswich Speedway