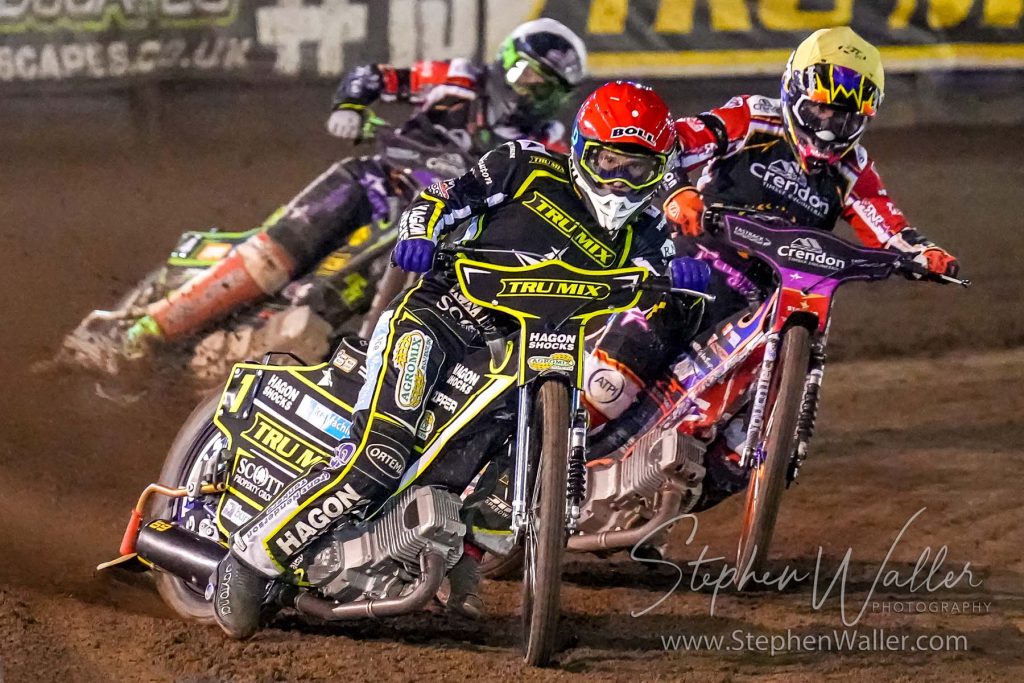 By Henry Chard
MEETING SPONSORS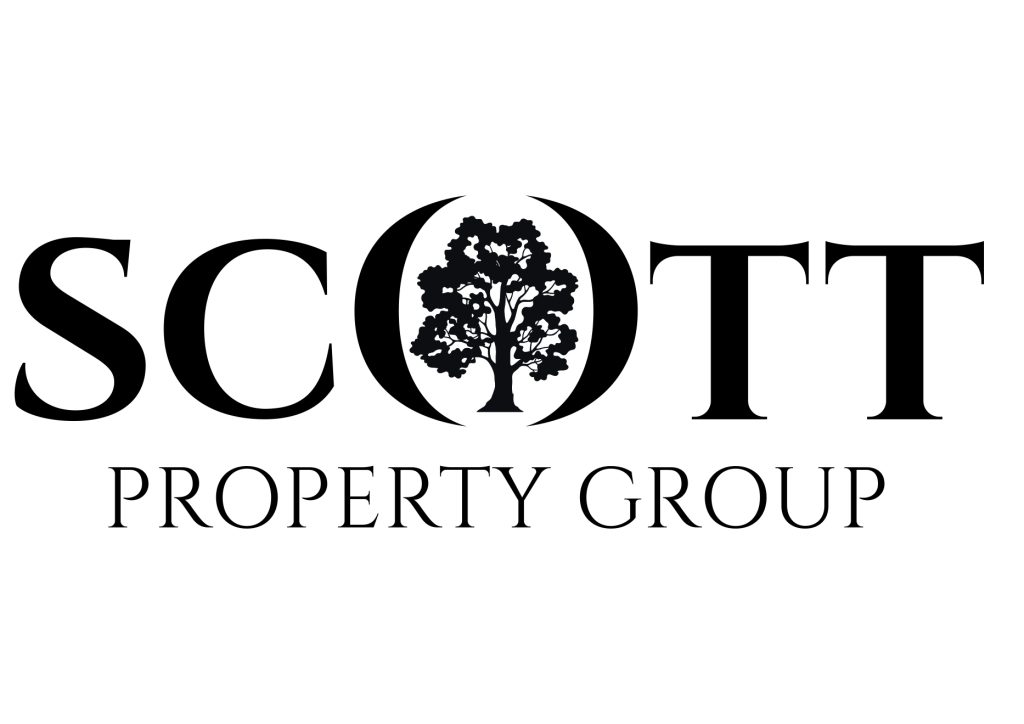 Scott Properties – Scott Properties is a family run, self-funded, and respected Strategic Land Promoter operating throughout East Anglia and the South East of England. Their principal activity is the identification, acquisition and promotion of land through the planning system. They work on a partnership basis with landowners and Local Authorities to realise maximum development potential from land assets.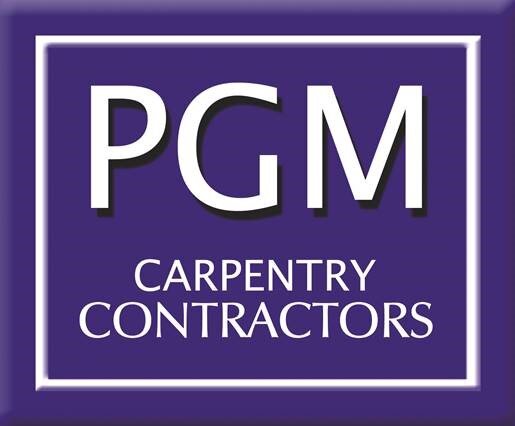 PGM Carpentry – PGM Carpentry Contractors was founded in 2000 and has since grown to become a leading specialist in carpentry and window installation in London and the East of England. They are actively working on new-build residential developments for the majority of the UK's largest developers and main contractors in the construction industry. PGM is proud of its family heritage, which has allowed the company to grow on strong foundations.
THE SCORES
IPSWICH 46: Jason Doyle 14, Aaron Summers 5+1, Danny King © 11+2, Rohan Tungate 6+2, Troy Batchelor 3, Cameron Heeps (g) 3, Anders Rowe (RS) 4+2. Team Manager: Ritchie Hawkins
PETERBOROUGH 44: Chris Harris 14+1, Drew Kemp (g) 3, Simon Lambert (g) 1, Benjamin Basso 10+3, Michael Palm Toft R/R, Scott Nicholls © 13+1, Jordan Jenkins (RS) 3. Team Manager: Rob Lyon
REFEREE: C. Turnbull
PREMIERSHIP TABLE
| | | |
| --- | --- | --- |
| Team | Meetings | Points |
| Ipswich | 19 | 43 |
| Sheffield | 17 | 37 |
| Belle Vue | 17 | 35 |
| Wolverhampton | 19 | 34 |
| King's Lynn | 17 | 21 |
| Peterborough | 19 | 13 |
THE STORY
The 'Tru Mix' Witches recorded a narrow victory over Peterborough on Thursday night in the Premiership at Foxhall.
The meeting went ahead following direction from the BSPL, with a two-minute silence held before tapes up for everyone to pay their respects to Her Majesty, The Queen who passed away earlier in the day, aged 96. Both teams wore black armbands, with flags flying at half-mast.
Ipswich were without the injured Paul Starke at reserve with Cameron Heeps guesting in his place, whilst it was an injury-hit Panthers side that arrived in Suffolk, missing three of their riders. Despite their problems and being bottom of the table, the visitors pushed the table-topping hosts all the way to a last-heat decider with the Witches doing just enough to pick up the three points. Jason Doyle top scored with 14 points.
The home team started with a 5-1 in heat one from Doyle and Aaron Summers before Peterborough responded with a maximum of their own in heat two. The maximums continued in heat three and it was the Ipswich duo of Danny King and Rohan Tungate who were first across the line on this occasion. Chris Harris got the better of Troy Batchelor on the opening lap of heat four as the points were shared, leaving Ipswich 14-10 in front.
Harris was back out in heat five and won again in a 3-3. Doyle and Scott Nicholls exchanged moves in heat six with the Witches number one coming out on top in another shared heat. Benjamin Basso won heat seven as Heeps split the away pairing to limit them to a 2-4. Nicholls won a shared heat eight which kept the visitors just two points behind at 25-23.
King and Tungate recorded another maximum in heat nine to extend Ipswich's lead to six. Nicholls was excluded from heat 10 after missing the two-minute time allowance as Doyle took the chequered flag ahead of Basso with Summers third for a 4-2. The away team reduced the deficit in heat 11 with a 1-5. King got his third win of the night in heat 12 ahead of Nicholls and Anders Rowe passed Simon Lambert for a Witches 4-2 to make it 39-33.
Basso came in as a tactical substitute in heat 13 for Peterborough but he couldn't stop Doyle who won as the heat was shared. The depleted visitors ensured it would go to a last-heat decider with a maximum from Nicholls and Basso in heat 14. Harris won the final race of the night, but Doyle and King were both in the points to ensure the hosts recorded victory.
REACTION FROM THE PROMOTER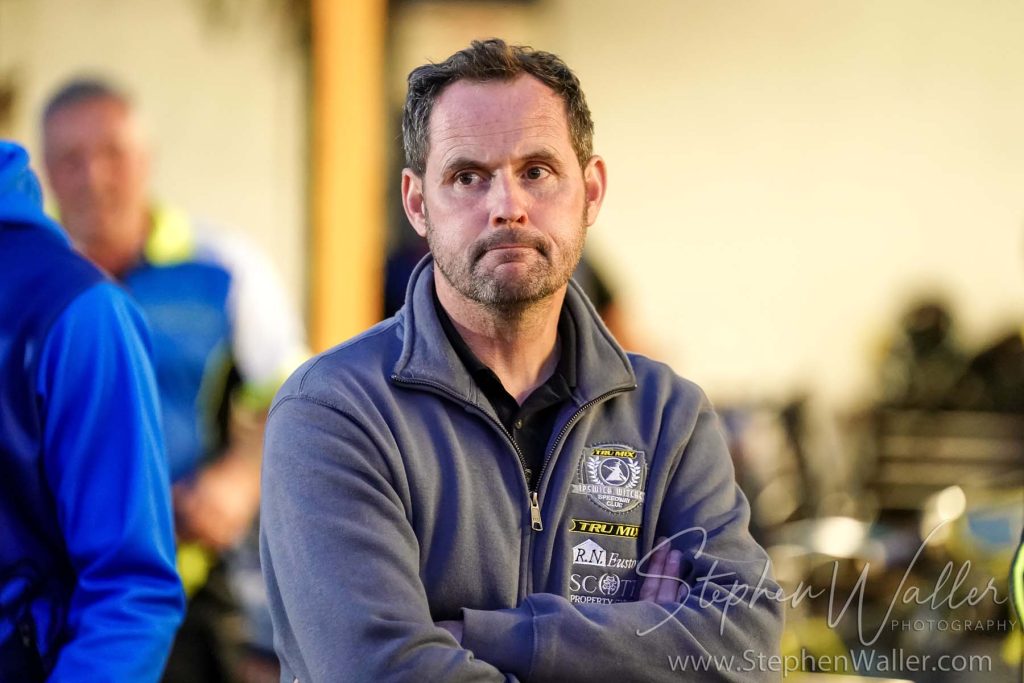 Ipswich 'Tru Mix' Witches promoter Chris Louis reflects on Thursday's win over Peterborough.
"It was devastating news to go into the meeting with. The BSPL protocol was for the meetings that night to go ahead, they won't be going ahead tomorrow. It was a sombre note to go into the meeting with and personally I am a royalist and I have always taken great pride in representing my country and wearing the union jack. When we win, whether it is me, in speedway or in sport in general, listening to the national anthem on the podium has always meant a lot to me. It is a very very sad day, she has been such a solid part of this country and served it immaculately for so long, she will be greatly missed.
"I don't know what will happen over the next period of time, I can only talk about speedway, and I know that all fixtures are cancelled on Friday. The respects paid tonight by our fans on the terraces were immaculate and there was a lot of contemplation around the stadium. I was very pleased to see the way the Queen was honoured tonight.
"It was a very unconvincing win tonight. Track conditions were not what we have had most of the year, it was quite heavy after last night's rain. But at the end of the day, we are heading towards winter and October and that is how tracks get. We need to be better than we were but once again we did enough to grab all three points. We will have to better than that come the 29th September whoever the opposition is. You have only got to look at the league table and all four teams are very evenly matched, so it won't be an easy meeting whoever you meet, so we will need to improve for sure."
SCOTT PROPERTIES & PGM CARPENTRY RIDERS OF THE NIGHT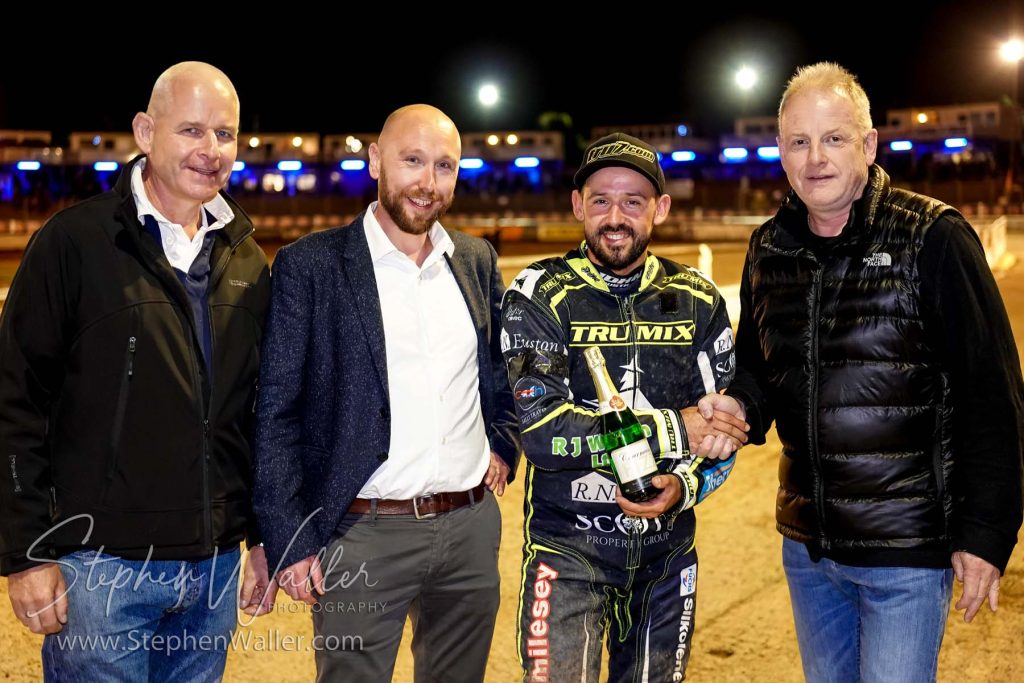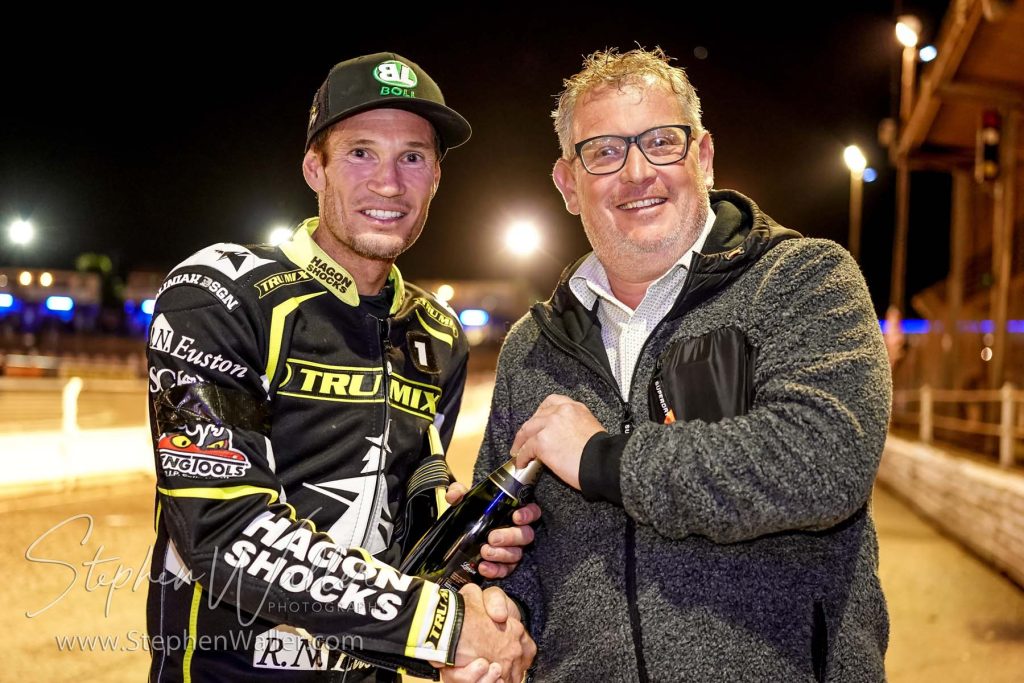 Captain King was the choice of Scott Properties after he scored 11+2 whilst PGM Carpentry chose Doyle who top scored with 14.
WHAT IT MEANS
Ipswich add three points to their tally at the top of the table and have just one league meeting to race before the play-offs begin. Peterborough pick up a consolation point but remain bottom and cut adrift from the rest of the league.
UP NEXT
The 'Tru Mix' Witches pairing travels to Manchester for Round 5 of the Premiership Pairs at Belle Vue on Monday 12th September. Tickets can be purchased here or on the gate.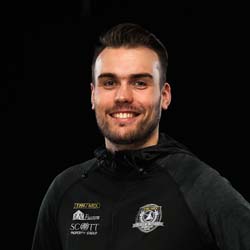 Digital Media Manager at Ipswich Speedway