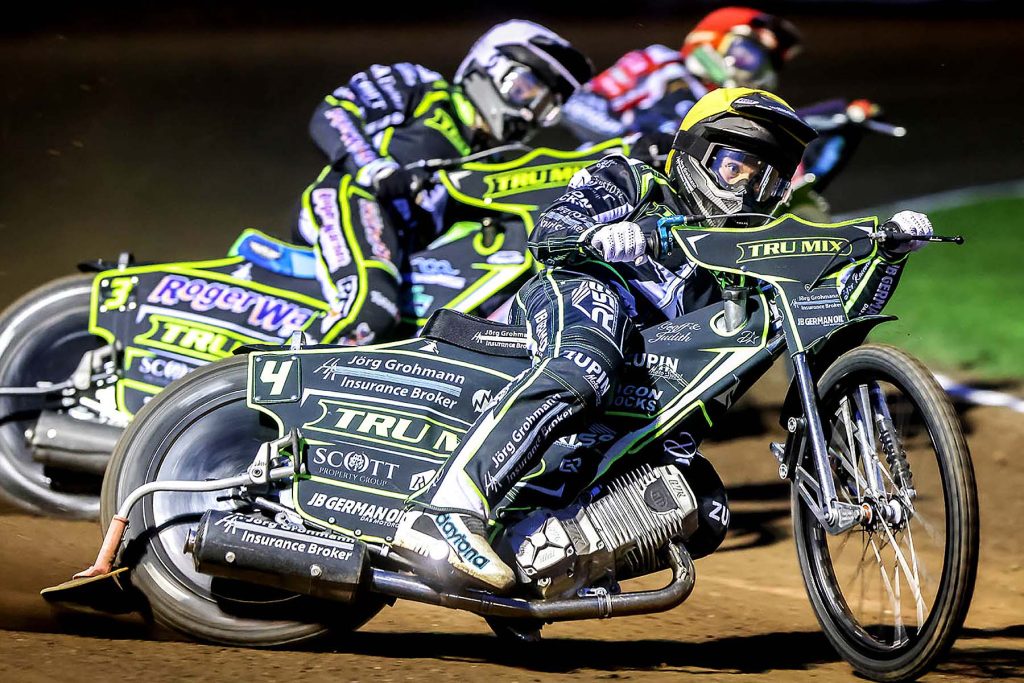 By David Rowe
THE SCORES
PETERBOROUGH 53: Michael Palm Toft 11, Scott Nicholls © 7+2, Ulrich Ostergaard 5, Hans Andersen 0, Chris Harris 14, Benjamin Basso 12+2, Jordan Palin (RS) 4+1. Team Manager: Rob Lyon
IPSWICH 37: Jason Doyle 5, Cameron Heeps 2, Troy Batchelor 6+1, Erik Riss 11+1, Danny King © 8, Paul Starke 5+2, Anders Rowe (RS) 0. Team Manager: Ritchie Hawkins
REFEREE: G.Allan
GROUP B TABLE
| | | |
| --- | --- | --- |
| Team | Meetings | Points |
| Peterborough | 1 | 3 |
| King's Lynn | 0 | 0 |
| Ipswich | 1 | 0 |
THE STORY
The 'Tru Mix' Witches were beaten 53-37 at Peterborough on Monday in their opening League Cup group fixture.
The final outcome was somewhat harsh on the visitors, who contributed plenty to a highly entertaining meeting at the East of England Arena, and the meeting threw up a combination of encouraging signs and areas to work on.
The Witches fell behind in the early stages as home duo Michael Palm Toft and Scott Nicholls came from the back for a 5-1 in Heat 1 after Jason Doyle had been squeezed out. The Australian had passed himself fit to race after suffering finger injuries in an incident in Poland on Sunday.
But after Benjamin Basso headed up a Panthers' 4-2 in the next, the visitors got on the board with a super maximum in Heat 3 thanks to forceful riding from Troy Batchelor and Erik Riss to get the better of Ulrich Ostergaard.
Skipper Danny King had to come from the back against Jordan Palin to split the home riders in Heat 4, before Doyle notched his first win in Ipswich colours as he charged clear in Heat 5.
But King was then undone by a fine ride by Nicholls in Heat 6, whose inside pass created a gap for Palm Toft to follow him through for a 5-1, leaving the Witches 21-15 down.
And just when the Riss/Batchelor combination looked set to respond in Heat 7, Chris Harris forced his way inside Batchelor, and Basso took advantage to snatch third place.
A convincing 5-1 from Nicholls and Jordan Palin in Heat 8 put the hosts ten-points up, but the Witches hit straight back with King dominating the next whilst reserve Paul Starke picked up a terrific paid win.
And another Ipswich maximum looked on the cards in Heat 10 only for Palm Toft to work his way past first Batchelor and then Riss for an impressive third victory for the Panthers.
Boss Ritchie Hawkins made his move in Heat 11, bringing in Riss as a tactical substitute to partner Doyle – but in a major upset, the Witches duo were upset by the team-riding duo of Harris and Basso, and Ipswich were back where they started, ten points down.
That effectively ended their chances as the home side kicked on with key reserve Basso coming in to win Heat 12 in a 4-2, and another followed in Heat 13 as Palm Toft snatched third from Doyle on the line.
Basso and Harris took the last two races for the Panthers, with Riss second on both occasions and Starke completed a solid night by edging out Palin for third place in Heat 14.
REACTION FROM THE BOSS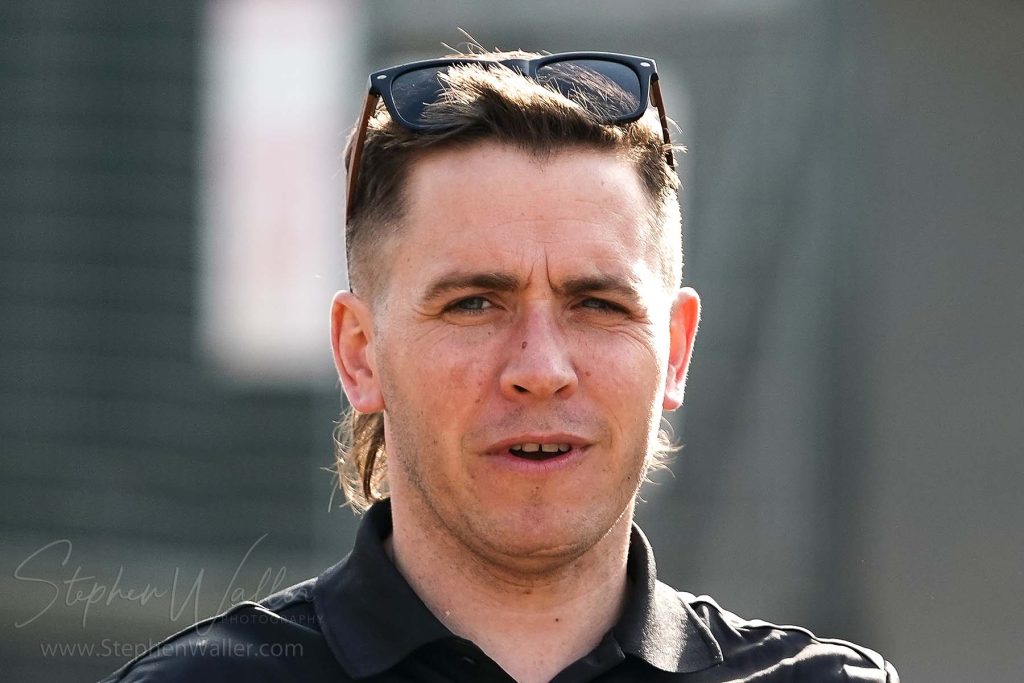 Ipswich 'Tru Mix' Witches team manager Ritchie Hawkins reflects on Monday's defeat at Peterborough.
"It was a decent meeting, and I think we were probably better than if you just looked at the result. I've seen enough tonight from my boys to believe we've got a good team, and we'll be in for a good season.
"I think Jason (Doyle) just struggled out of the starts tonight, but I was so happy with Rissy (Erik Riss). I thought he was superb – and Batch (Troy Batchelor) to be fair, I thought he rode better than his points suggested. We saw enough from Batch to suggest he's going to be in for a good year.
"Overall, looking at everyone, I'm disappointed with the result, but still pleased with many things.
"The tac sub was a tough call because gate four wasn't very good tonight, there weren't many races won off four, but when you're looking through the programme for when to use it, and who's going well, it had to be off gate four. That was at a time of the meeting when Erik was definitely our best rider, I thought he might be able to do something, and if he did we were right back in the meeting. Maybe it was a bit of a gamble, but it's not always simple!"
RIDER OF THE NIGHT
Erik Riss enjoyed a hugely encouraging Witches debut and was involved in a great deal of hard racing. At a venue where he scored zero on his first appearance of last season, this was a performance which augurs well for the new campaign.
WHAT IT MEANS
The Witches missed out on a point from the meeting, meaning they have one more chance to score on the road in the group. The Panthers will be content with the outcome as it leaves them in a positive position should the group come down to race-points difference.
UP NEXT
The 'Tru Mix' Witches travel to the Adrian Flux Arena to face the King's Lynn Stars on Thursday 7th April in a League Cup fixture. Tickets can be purchased here.