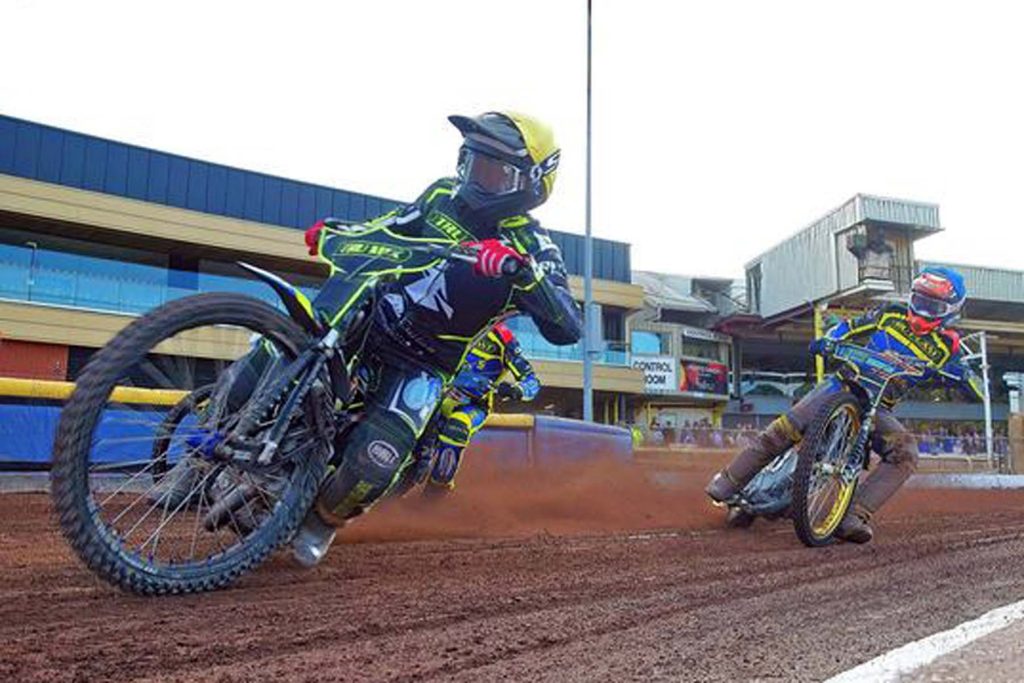 By David Rowe
THE SCORES
SHEFFIELD 43: Jack Holder 6+3, Craig Cook R/R, Tobiasz Musielak 9+1, Kyle Howarth © 9, Adam Ellis 7, Justin Sedgmen (g) 10+3, Connor Mountain (RS) 2. Team Manager: Simon Stead
IPSWICH 35: Jason Doyle 12 (Maximum), Troy Batchelor 1+1, Danny King © 1+1 (Withdrawn), Paul Starke 4, Erik Riss 9, Broc Nicol (g) 1+1, Danyon Hume (RS) 7+1. Team Manager: Ritchie Hawkins
REFEREE: M. Bates
PREMIERSHIP TABLE
| | | |
| --- | --- | --- |
| Team | Meetings | Points |
| Sheffield | 8 | 20 |
| Ipswich | 10 | 19 |
| Wolverhampton | 9 | 18 |
| Belle Vue | 9 | 17 |
| King's Lynn | 7 | 8 |
| Peterborough | 9 | 7 |
THE STORY
The 'Tru Mix' Witches were beaten 43-35 at Sheffield on Monday in a meeting heavily delayed by a series of crashes, and eventually abandoned two races short of a full conclusion.
The result stands with the Witches just missing out on a league point after a determined effort in adversity, with skipper Danny King thankfully walking away from an horrific spill in Heat 7.
Early on it was Sheffield who had encountered problems with Connor Mountain crashing on the back straight in Heat 2, whilst Adam Ellis suffered bike trouble before Heat 4 with Erik Riss and Danyon Hume racing to a 5-1 for the Witches.
But after a sensational ride by Jason Doyle to round Kyle Howarth off the last bend of Heat 5, the Tigers levelled with key guest Justin Sedgmen teaming up with Jack Holder in Heat 6, and the next race saw King slam into the fence on the exit of turn two, which caused him to withdraw from the meeting.
There was an extensive delay whilst repairs were completed, but the Witches remained in contention and could have had an advantage in Heat 8 only for Howarth to come from the back, with the gap being extended to four points with a home 4-2 in Heat 9.
Wins for Riss and Doyle in Heats 10 and 11 kept things close, but the Tigers doubled their lead when Sedgmen partnered Tobiasz Musielak to maximum points in Heat 12, a race in which King was unable to complete.
Doyle saw off a determined Adam Ellis in Heat 13 with a classy move off turn four, and the Australian was out in front again in Heat 14 when he appeared as a tactical substitute – but Paul Starke was next to hit trouble, as he went into the fence on the third bend.
The resultant delay meant the 10.15pm curfew had been reached, and a halt was called to proceedings prior to the re-run, with the gap at eight points.
REACTION FROM THE BOSS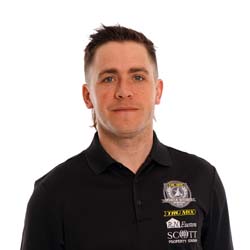 Ipswich 'Tru Mix' Witches team manager Ritchie Hawkins reflects on Monday's defeat at Sheffield.
"Danny's crash was a bit of a turning point in the meeting. I think he'll be okay, but there was a big interval, a big hold-up whilst they were trying to fix the fence after the crash, whereas I think if we'd been able to get straight on with it, he would probably have carried on.
"But the adrenaline dies, and I think it was the right decision for him to pull out, and he lives to fight another day.
"It was a big crash for Starkey as well, and I thought he rode a lot better than four points tonight – but I think he'll be fine too.
"Hopefully we will have a full team at Wolverhampton (next Monday), because Ben (Barker) has another week to recover now, and fingers crossed we can have our one-to-seven there.
"Our first half of the league season has been good, I'm happy, we do need to keep improving but we've put ourselves in a really good position."
RIDER OF THE NIGHT
It can only be the truly awesome Jason Doyle for another maximum, and he was seemingly set to make it 15 points before Heat 14 was stopped. There was also an excellent display from Erik Riss with two race wins.
WHAT IT MEANS
Sheffield take over from Ipswich at the top of the table, with the Witches having reached the halfway stage of their league campaign on 19 points. Elsewhere, Wolverhampton's win over Peterborough means there is now a nine-point gap separating fourth place and those outside the play-offs.
UP NEXT
The 'Tru Mix' Witches travel to face the Wolverhampton Wolves at the Ladbroke Stadium on Monday 4th July in a Premiership fixture. Tickets can be purchased on the gate and in advance here.